Initial Impression / Design
Well Iím sure I donít need to tell you much here. The big classic cigar shape. Classic formal black with gold trim and a suitably large nib to go with the large body.
Fit and finish Ė well nothing I can fault yet. I know MB have had their problems and critics over the years but this seems to be the one pen which has (by and large) stayed above all of that, as befitting a flagship pen.
If you are after a large formal looking pen this one certainly fits the bill.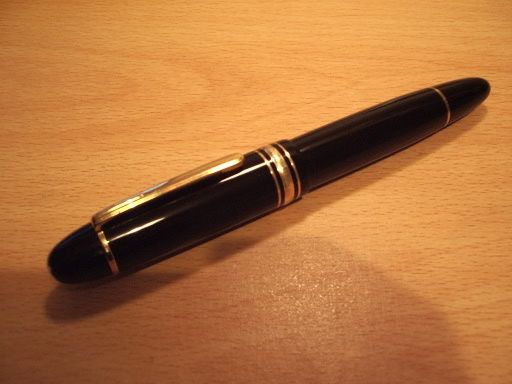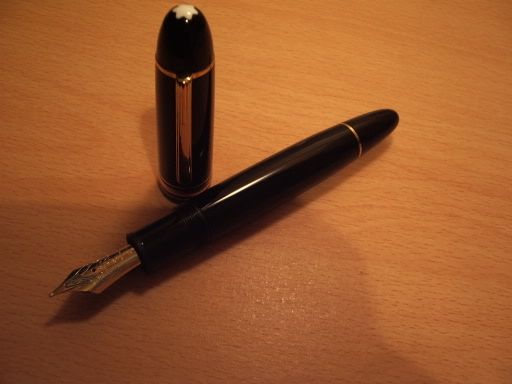 Writing
Large medium nib in proportion to the rest of the pen. Nib was a touch stiffer than I was expecting but itís certainly not a nail ( and in fairness I dipped this in the shop alongside a large Delta Dolcevita OS Ė now there is a lovely soft springy nib, but I digress). Smooth, good flow, just to the wet side of medium, maybe 6 out of 10 on the wetness scale. Certainly this is very pleasant to write with. So far itís mainly been drinking MBís Racing Green but itís the same with Diamine Indigo also.
Otherwise, very comfortable to hold, it certainly feels good in my hand. Just the right fit (for comparison a Pelikan M200 feels too small in my hands).
Surprisingly un-heavy also Ė Iíve been writing with it for a good proportion of this evening and thereís certainly no tiredness from the pen weight and the nib is smooth enough to glide over the paper. Enjoyable is an understatement.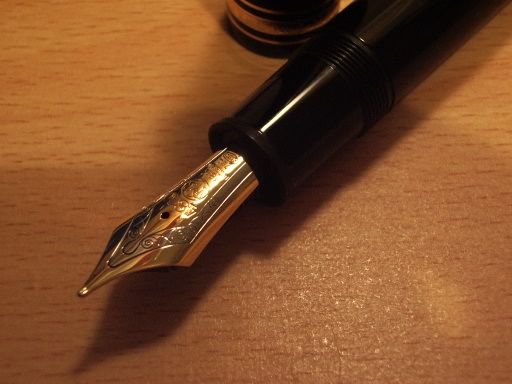 Filling
Piston filler Ė lots of ink in the pen. Indeed, it seems to hold the proverbial gallon and the ink window gives you a good idea about whether it needs a fill or not. Very smooth, feels solid, no complaints.
Overall
Oh boy do I like this pen, a lot, an awful lot. A clean design it may never be at the cutting edge but itíll never be out of fashion either. Understated elegance. While the nib may not have the character of a vintage example it does the job of writing admirably.
OK, I Know MB has itís detractors, but, at the moment I really canít fault this particular pen.