Appearance & Design
This is an artistically stunning pen which captures the spirit of the Himalayan Mountains. The grandeur of Mount Everest standing high amongst the lesser mountains is beautifully depicted in gold, highlighting the majesty of the highest place on earth at sunrise. The rest of the range is nicely portrayed on the icy silver gray brushed barrel conjuring up the image of frozen slopes highlighted by gold lines suggestive of an early morning sun streaking over the Himalayan pass.
Weight & Dimensions
This is a heavy pen measuring 13.6 mm capped and feels well balanced uncapped.
Filling System, Nib and & Performance
The filling system is the standard plunger type found on all Pelikan M series pens. I got this pen with the M600 fine nib and it writes smooth as expected. There are plenty of reviews about the performance of the Pelikan M600 which you can read so I will not rehash old ground.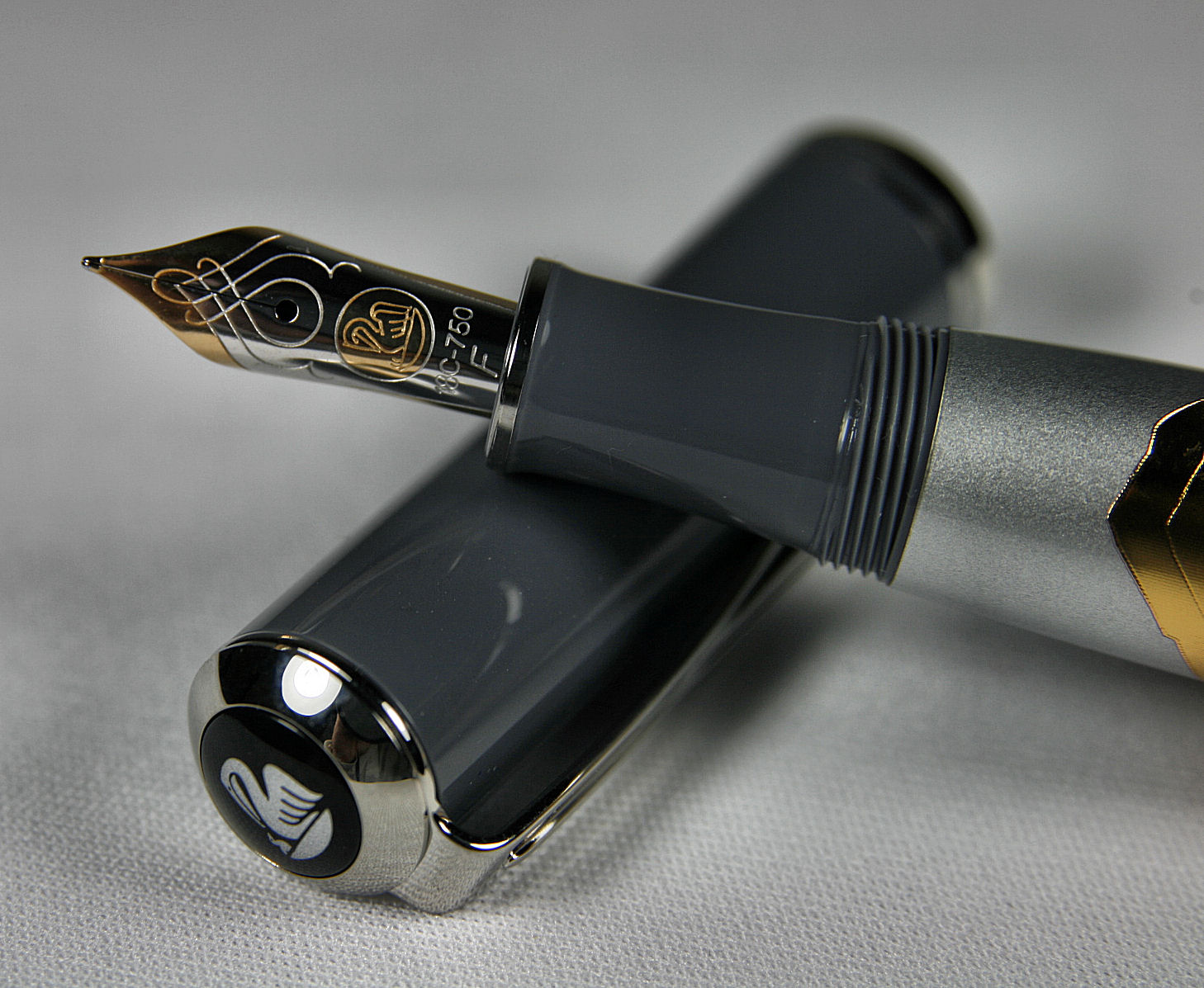 Conclusion & Value
Holding this pen close to my ear I can hear the cold Himalayan winds blowing through the pass. The artistry is awe inspiring and the sight is highly evocative of the coldness, sheer wilderness and beauty of the Himalayans. This pen is true art and the value is in the eye of the beholder.
Edited by MYU, 28 February 2009 - 21:50.