First Impressions (9/10)
– When I first saw pictures of the pen online, I was immediately drawn to its vibrant and beautiful refined design. A few months later I had the opportunity to hold the pen at the Los Angeles Pen Show and I realized the section was on the thinner side of my comfort range.
Appearance & Design (10/10)
–The Appellation is based on the Conway Stewart Wellington with a black resin cap, (I believe to be) claret (resin or acrylic) body with a wide silver band polished to a high gloss finish. The design and colour is unique seeing how this is my first pen with subtle curves and dramatic hues. Inscribed on the silver cap band is "In Vino Veritas," Latin for "In wine there is truth." Ironically, there was a fully stocked bar at the pen show only a few steps away...
Weight & Dimensions (9/10)
– The pen is similar to the Pelikan M8XX series in terms of length and diameter. But the Appellation is 11.6 grams heavier possibly due to the brass weight located at the rear of the body and the cap. Posting is possible, but not recommended because it would make for a cumbersome writing experience. The dimensions for the pen are as follows:
Length Capped: 5 17/32 inches
Length Uncapped : 4 15/16 inches
Barrel Diameter: 0.49 inches
Weight: 1.43 oz (40.4g)*

Source:
Richard's Pens
*Weight is approximate since this pen is based on the Wellington model.
Nib & Performance (8/10)
– For the nib, I chose an 18 karat gold two-tone fine italic nib which writes more like a stub than a cursive italic. The nib is soft with a hint of feedback. No problems so far with Moleskine, Rhodia or Clairefontaine.
Filling System (7/10)
– The Appellation is fitted with a cartridge/converter filling system. Fortunately, the converter screws into the section of the pen to prevent any leaks should the pen be dropped, tossed around or subjected to other forms of unspeakable horrors. While I would have preferred a piston or lever filler, the converter holds a sufficient amount of ink.
Cost & Value (10/10)
– The suggested retail price is 525 USD and can be purchased from the Marketplace for 425 USD. While I prefer not to disclose the amount of the transaction; I do not have any regrets buying this pen. It is well-balanced and the nib performs beautifully.
Conclusion (Final score, 53/60)
I would like to thank winedoc for designing such a unique fountain pen. Despite the shortcoming with the filling system I have no doubt that this pen will be a daily writer. Perhaps for next year there will be a sister pen to the Appellation; a Danitrio maki-e pen paying tribute to the wonders of water carrying the inscription "In Aqua Sanitas."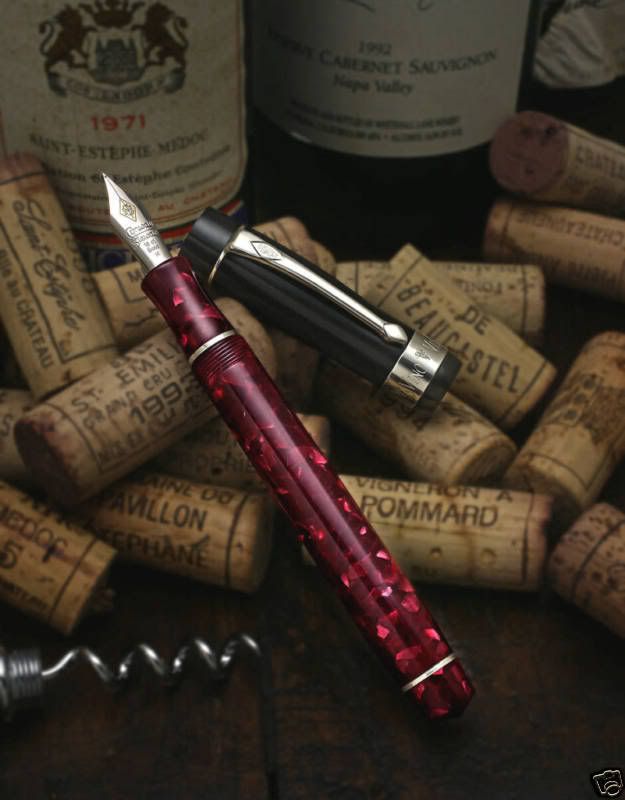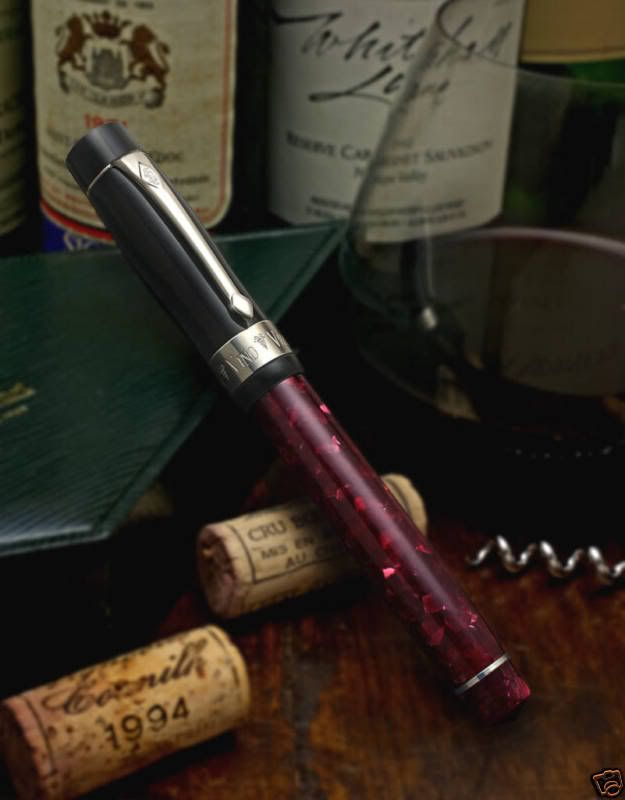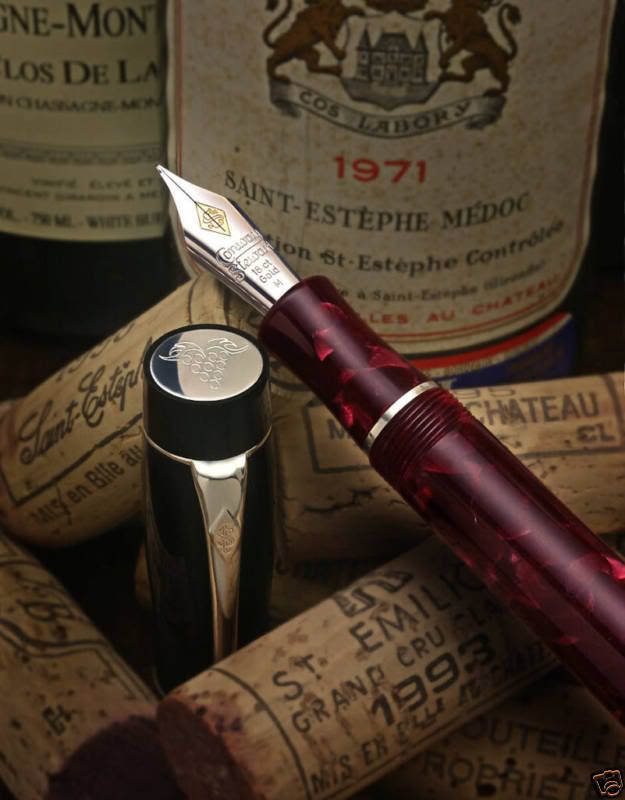 Pictures borrowed from winedoc until I'm able to produce better pictures.
Edited by MYU, 20 February 2009 - 21:57.