Some will know I have a thing for tortoise pens. When I saw Brian Gray's Edison pens I loved the shape immediately, but the colors did not catch my eye. I'm not an ebonite fan because the smell really is strong to me. When I saw the tortoise Lucite I was hooked. I ordered my pen and in time it came. At first I was not thrilled. The insides were bubbled and hazy and the outsides were hazy, with the exception of the cap finial. I think Brian has been slammed with orders and this was the one that got away.
Before: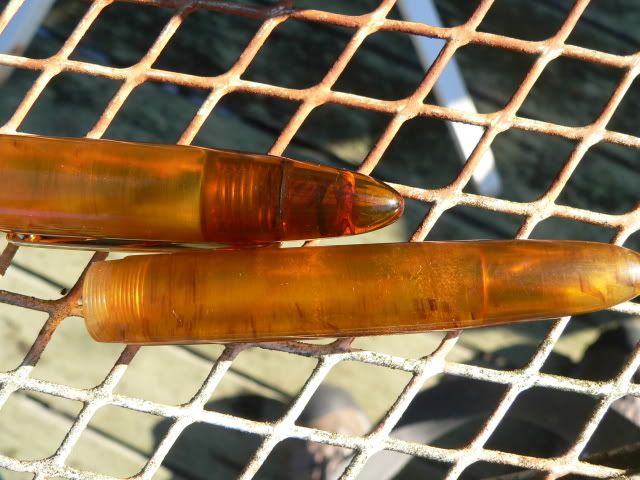 I contacted Brian and he said to send it in and he'd see what he could do. He worked on the pen, polishing it up. While doing this he talked to Howard Levy at Bexley who gave Brian a tip about using acetone (I think.)to clean up the inside of the pen. He buffed up the outside too. Oh yeah! This is what I envisioned!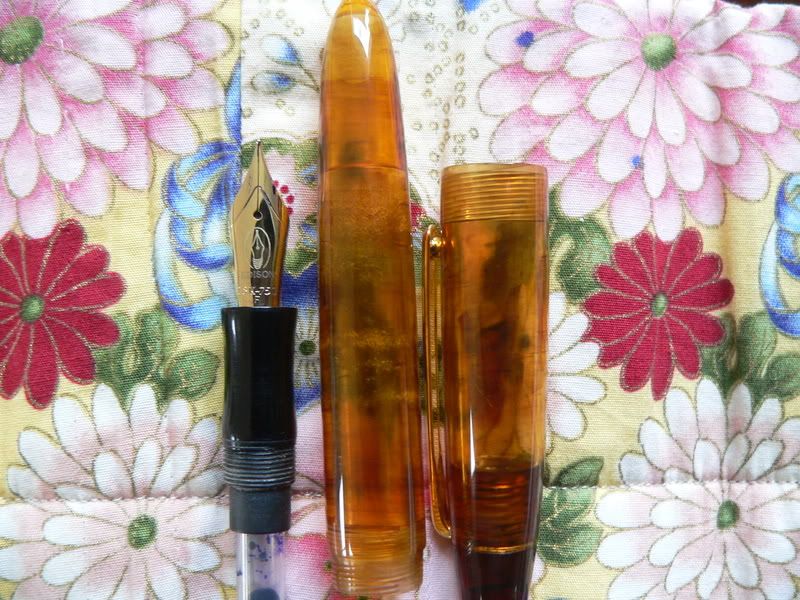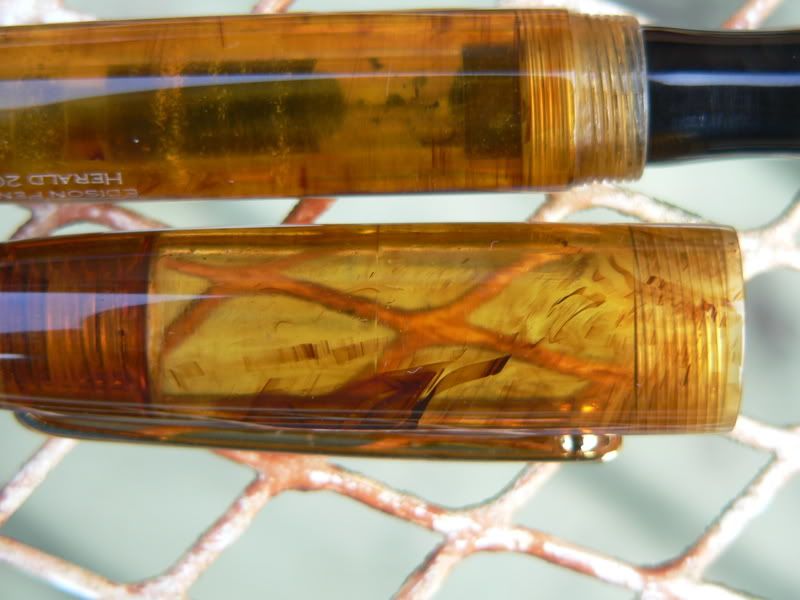 Oh. I got the Edison nib and have to say it is a wonderful nib. Brian adjusted it just the way I like on the first go. The nib is smooth, the flow is perfect for me, and the is some springiness that allows some line variation. I am thinking of ordering other nibs and having them ground in varying tips. The nib is very cool looking IMHO.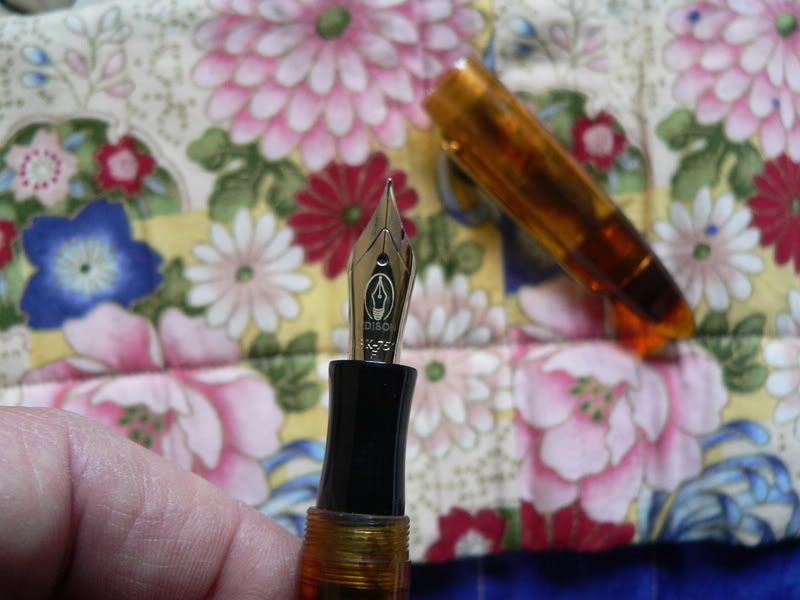 The size of the pen is medium. It fits most of my shirt pockets and is comfortable for extended use. Here it is with a Poseidon for comparison. It is pretty lightweight, which I like.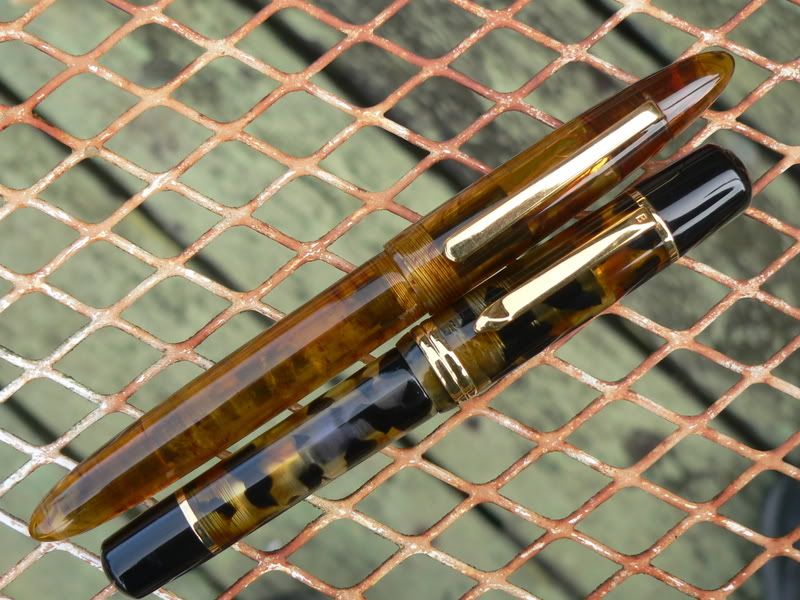 Brian packed the pen very carefully for shipping,
and was clear and prompt in his communications. He worked with me to give me what I want, and I got it. And am quite happy, too.
This is an unsolicited review. No affiliation, etc. I'm just really stoked with my new pen, and I think it is important to support the smaller craftsman in this hobby. Especially in these economically challenging times. And it is made in America, not outsourced.
Thanks Brian! And thanks Howard, for sharing info with the newbie.