Despite Sailor being the smallest of the three main Japanese pen companies, it seems to receive the most recognition (and well-deserved) among fountain pen users. But this review is about the flagship model of the Platinum pen company. Supposedly, this model was used by Clinton when he was in office. I know that the pen attracts comparison to the Sailor 1911, being a similar pen in shape, size, and price range, so I wonít ignore that comparison in the review (Iíll use my fatherís 1911 full-size for reference). When I got this pen, I wanted a very fine nib, and since I already had a Sailor 1911m, I decided to opt for a Platinum. My father was going on a business trip to Japan, so I asked him to pick one of these up if he got the chance.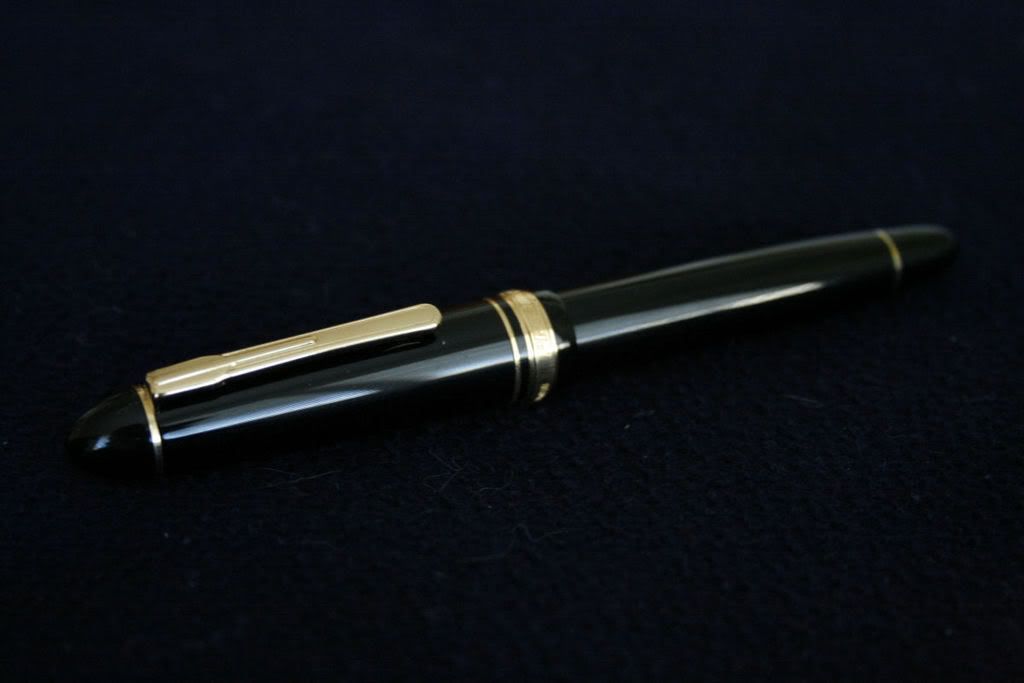 Build Quality: 9/10
This pen has most of the hallmarks of quality I would expect: metal threads in the section, precise and smooth threads, and a general solid feel. Thereís nothing wrong with this pen in terms of build quality. But the Sailor 1911 has a slightly clearer imprint on the cap band, thicker and more rounded rings, and even an o-ring to seal the body. It has a cushioned feel when the cap is closed on it, too. So despite the build quality of the Platinum, Iíve docked it one point.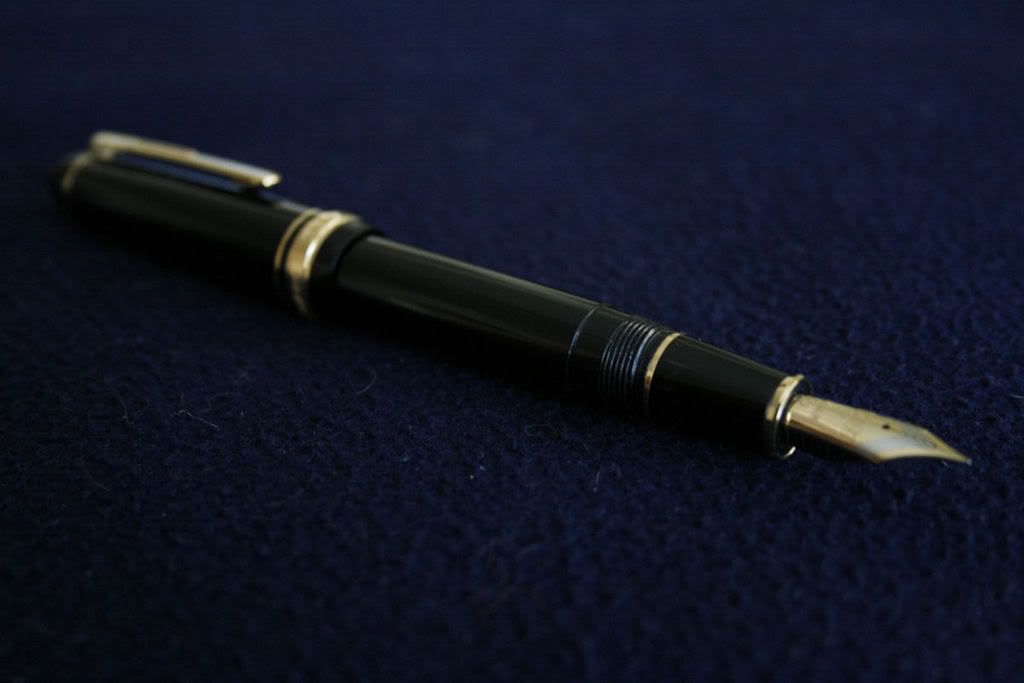 Grip, Balance, and Feel: 10/10
Itís not an oversize pen, but the grip feels very comfortable. Itís slightly larger than the 1911, so a very nice size. The balance is perfect, cap posted or unposted. With the cap posted, the lip of the cap rests just below my hand, not directly on it, meaning that the rings donít uncomfortably rub against my hand. The nib is just the right size for writing.
Filling System: 7/10
Cartridge converter, but the Japanese-style one with a wider mouth to keep ink flow up. Not that it would matter with this nib size, though. The converter Platinum makes is gold-plated, and matches perfectly with the pen. It doesnít let any ink past the seal, but it is a little stiff. The knob is a little uncomfortable, which makes cleaning out the pen somewhat of a pain.
Nib: 9/10
Itís a little scratchy, but that seems very reasonable considering the line size. The width of the line is very thin, but itís still fun to use. With Japanese nib sizes running one finer than Western ones, a Japanese extra-fine is about as thin as it gets. This nib produces a consistent line without skipping or pressure, like a fountain pen should. The platinum plating on the nib is perfect, original, detailed, and the look of it is elegant and stylish. This is an area where the President really comes out ahead of the Sailor 1911 and many other pens in this price range. The nib is simply a joy to look at.
Value: 9/10
These are available for about $200. For a well-built, 18k, reasonably-sized fountain pen, this seems like a reasonable price. Itís not my favorite line width, so I find it in my rotation less often, but itís still a very good pen. If the nib was 14k, I could get flex added, but I still enjoy using it as it is.