I received a Namiki Falcon as a gift few years ago and I quickly got rid of it as the M nib did not give any line variation. It was a great writer by the way but not waht I was looking for. It took me a while to get to a fine Falcon and within few weeks a Mottishawed version of it (modified true extra fine with added flex - Spencerian approximation). Here is my comparison of the two.
I like to write fast with a flex nib. Yes, I know the result is not very beautiful but I like to bouncy rhythm that a semiflex nib can give. Of course for perfection one has to slow down. The examples produced below (except for the phrase "Falcon Spencerian approximation") were produced with with fast writing. Inks are Diamine English Blue for the Spencerian Falcon and Waterman Blue-Black for the regular version. The paper is Rhodia (small pad)
1) Falcon SF. This is a bouncy pen capable of some line variation but it requires strength for sure. A trained hand may be able to handle several lines - a page maybe if you have extra flex muscles
but it is not comfortable. It is OK for an occasional flourish but this is it... Otherwise it is an excellent writer by the way - the line is sure and steady, there is not a hint of hesitation and it is a pure joy if you use it with no flex. So for the writer that does not care for significant line variation the SF Falcon will give some lively character responding to the natural variation of pressure. The pen is light and comfrotable to hold. Overall if you can find it for $70-90 it is a very good buy.
2) Falcon SF Mottishawed to true extra fine with added flex - Spencerian approximation.
OK it can flex under very little force - no doubt about it. The extra fine line under no pressure is spectacular. If you are VERY CAREFUL you can produce nice results. The thin/thick line contrast and the low force makes it a true flex nib. But I dont find this nib very enjoyable. It tends to catch to the upstroke and side stroke VERY easily. It is rather scary. You need to be fully concentrated to avoid disaster. The nib also appears "flimsy". Not a surprise here. Nib modification results a nib that is easier to have problems (bending, etc.). The comparison of the shapes of the tip shows that the Mottishawed version is much thinner and this is the origin of the lower flexing force. Also the feed is slightly modified as it often gets on the paper if you hold the pen at low angles (this is an annoying feature of the Falcon). Bottom line - the Mottishawed version is an interesting nib with a lot of potential for performance but it is a sensitive nib that requires a considerable amount of control. Compared to other vintage flex that I have this is not a top choice but it is a convenient pen to use for a trip with cartridges etc.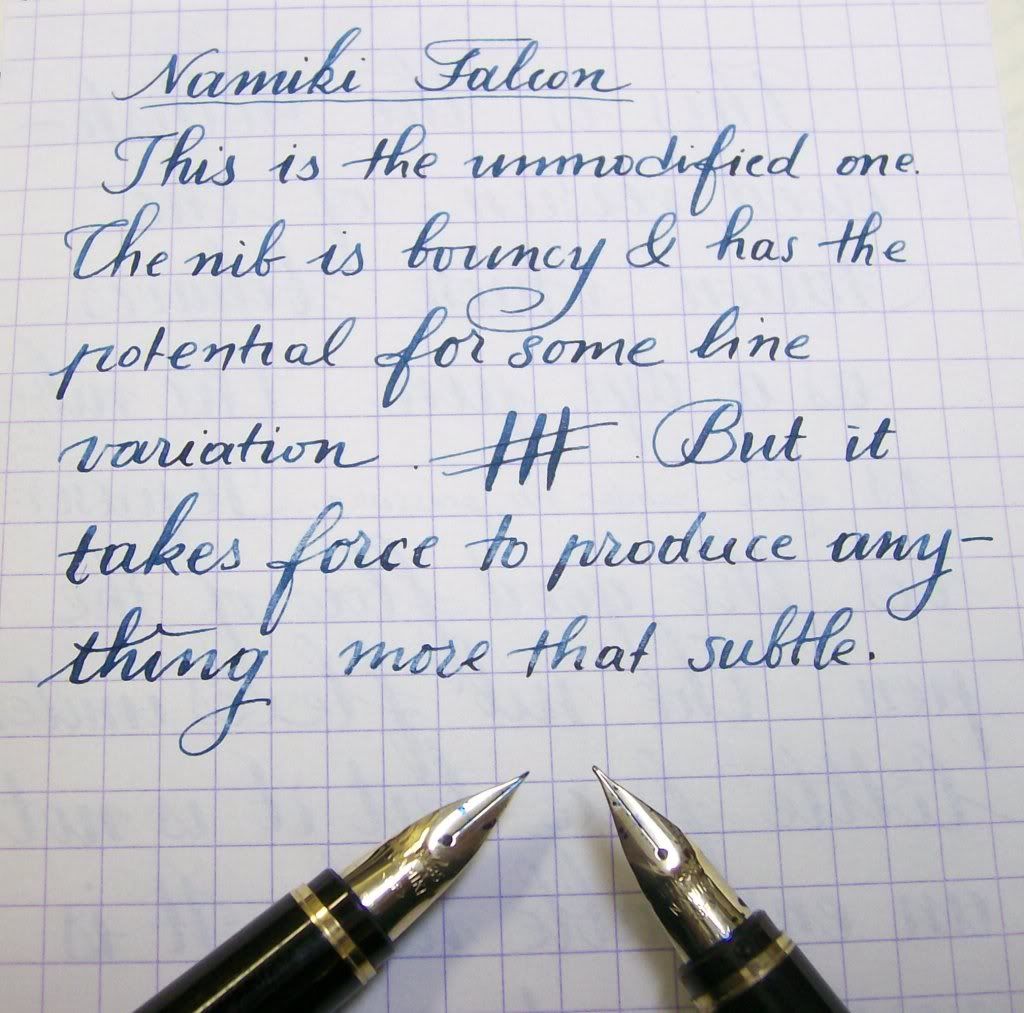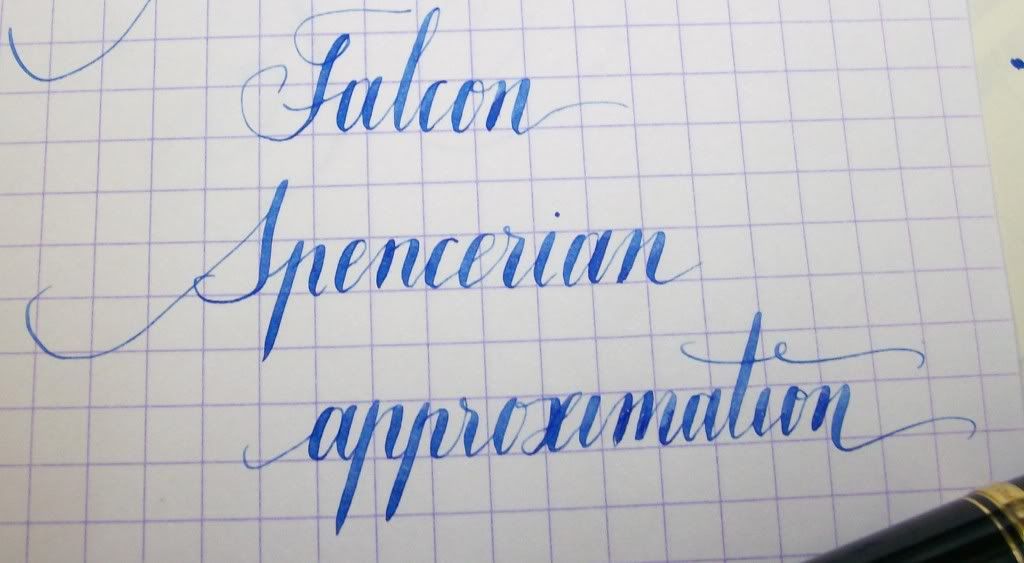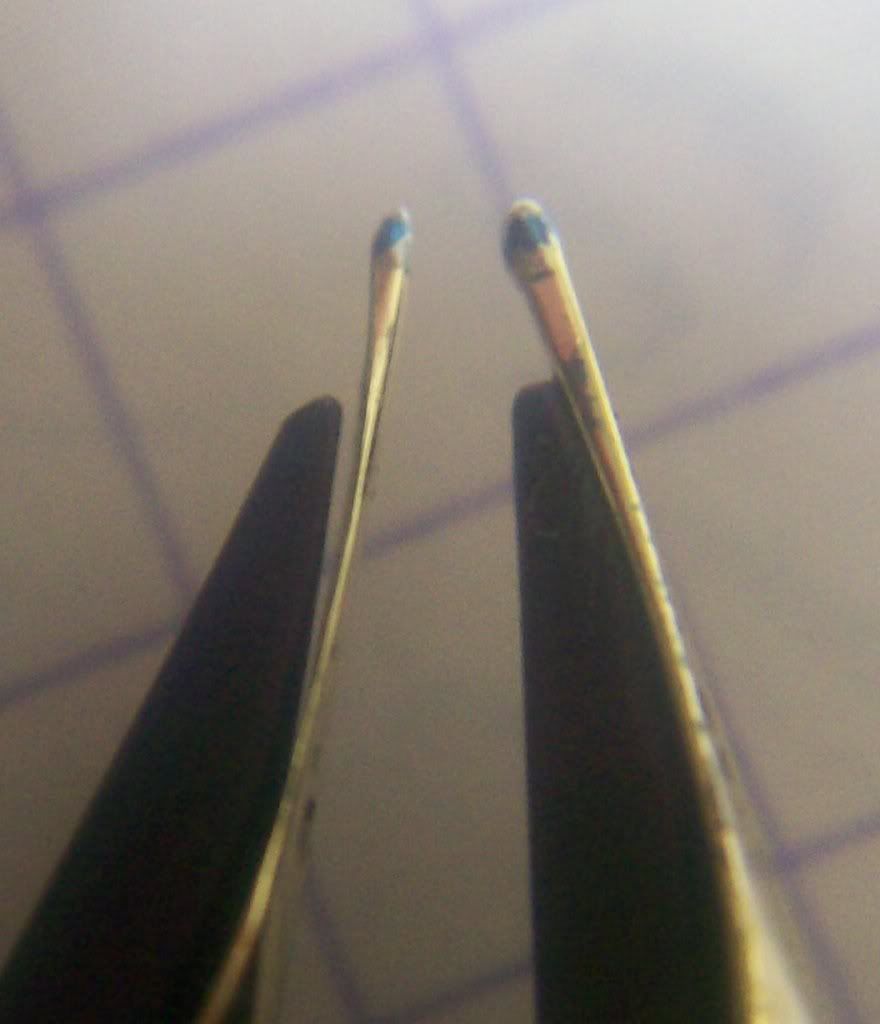 Note the separation of feed with tines - probably from overstressing the nib. It is not a several problem however - the plastic can still be heat seated (and I should
)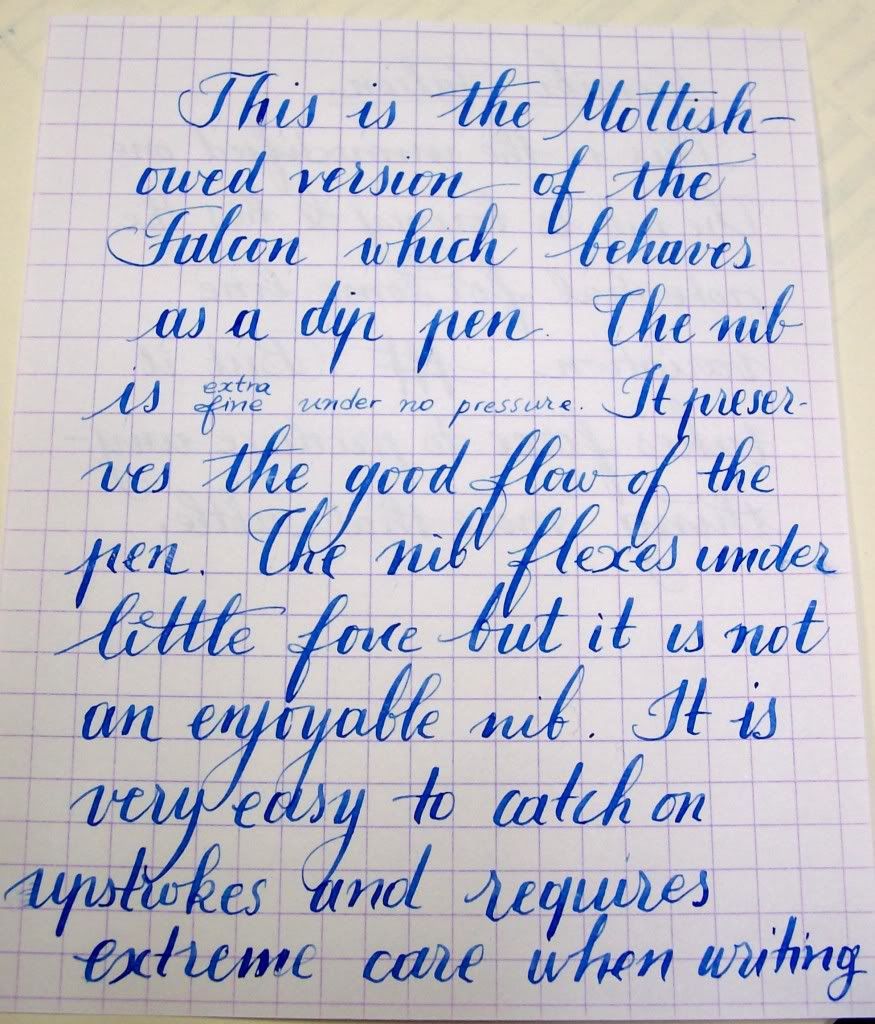 Edited by antoniosz, 15 December 2008 - 05:31.