This is an edited re-post of a post that appeared on Pentrace many moons ago about the possible progression of the Equi-poised pens.
The first Undisputed Equi-Poised Pen was the one that looks amazingly like the Sheaffer Balance. Here we will call it Type 1.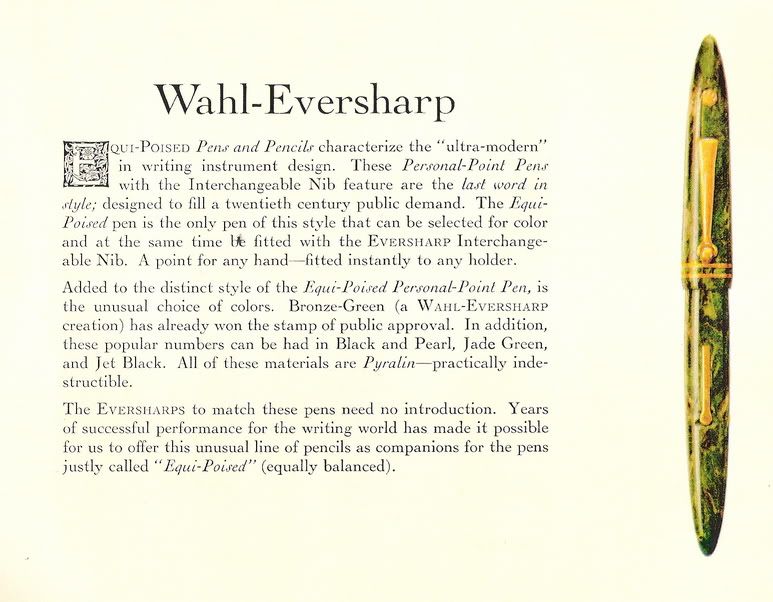 Here it is in real life: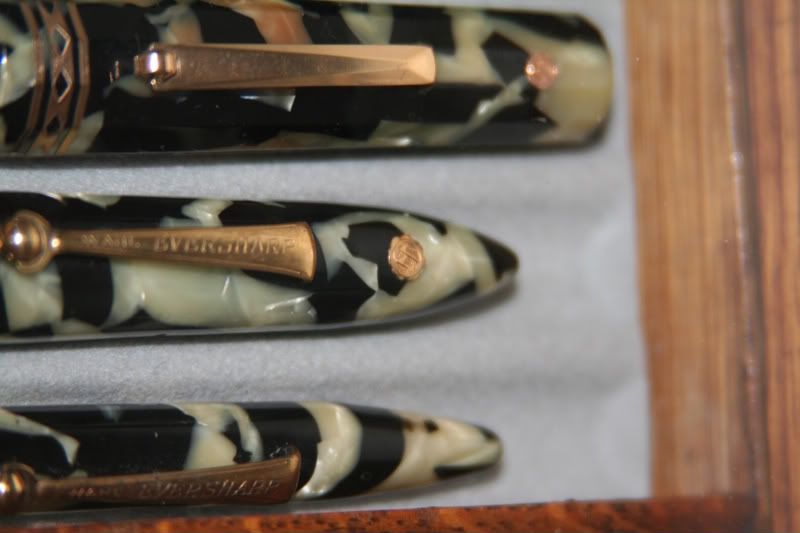 Notice how sharp the end point of the cap (and barrel not shown)
The Type 2 Equipoised is like the type 1 but with blunted ends:

Next Comes the Type 3 which has the ends "cobbled" onto what looks like a gold seal flat top barrel and cap.
Many people are not sure what this pen is and that perhaps it is not an Equi-poised pen at all. Some tradition has it that it was indeed an Equi-poised pen that was radically different enough from the prior 2 Equi-poised pens that Sheaffer would no longer see it as an infringement on their design, even if the word Equi-poised was still defined by Wahl as meaning "equally balanced",
Next what we would now refer to the type 4. comes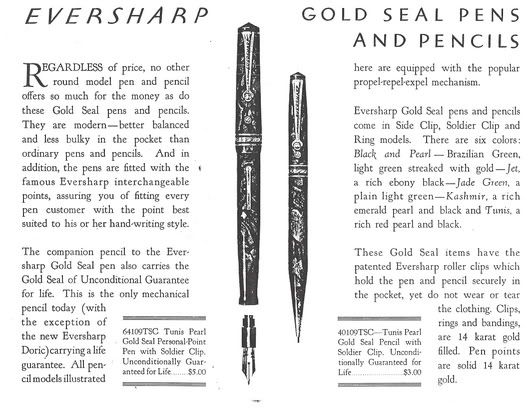 This is the one people have seen described in the literature as the Gold Seal Personal point. It is in the Catalog in 1932 described just that way. But the advertising for this very pen in December 1930 shows it definitely called Equi-poised.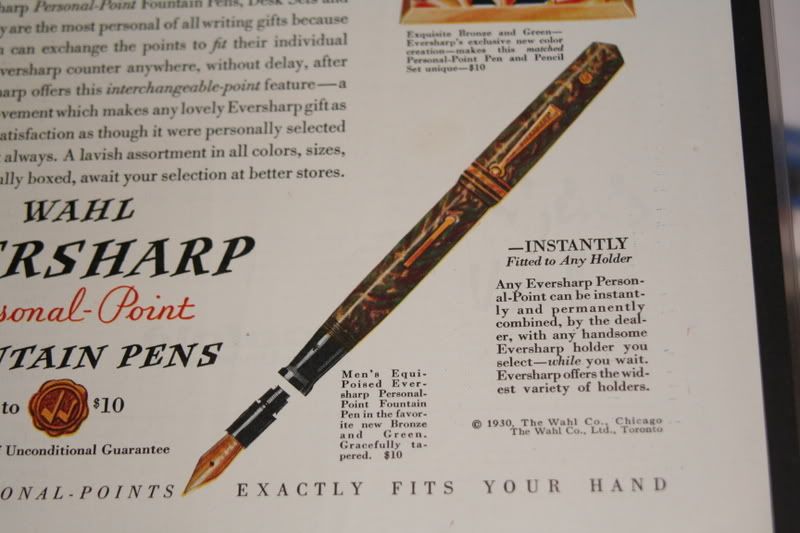 Next comes the Type 5 which is shown in the 1932 Catalog supplement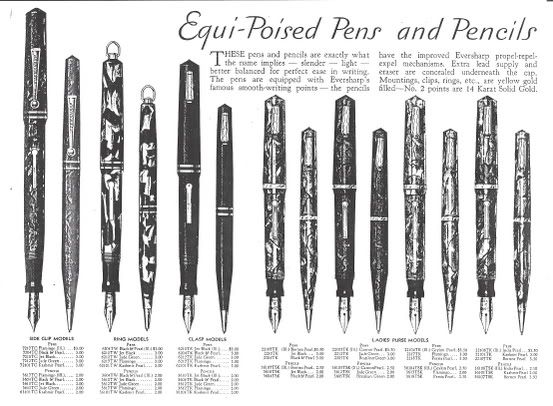 Here it is in real life:

Syd
1/14/12
New information has been posted that establishes the legal dispute and cease and desist order that is to some degree responsible for the above variations to in part placate Sheaffer over the Equi-Poised versus Balance issue. Full details are shown
here
at FPB . We will add the legal matters only to this post in short order.
Syd
Edited by Wahlnut, 15 January 2012 - 04:46.