I have not purchased a new fountain pen in over a year.And with a couple needed for work,i decided to try out a Conklin Coronet.
These can be had for a decent price right now as they are discontinued.So why not?
Size: This pen fits my smaller hand perfectly!! I used to own the same colour in the Durograph model by Conklin and that was a huge pen.This size is perfect!
It measures 5-3/4" capped,5-1/4" uncapped and 6-3/4" posted.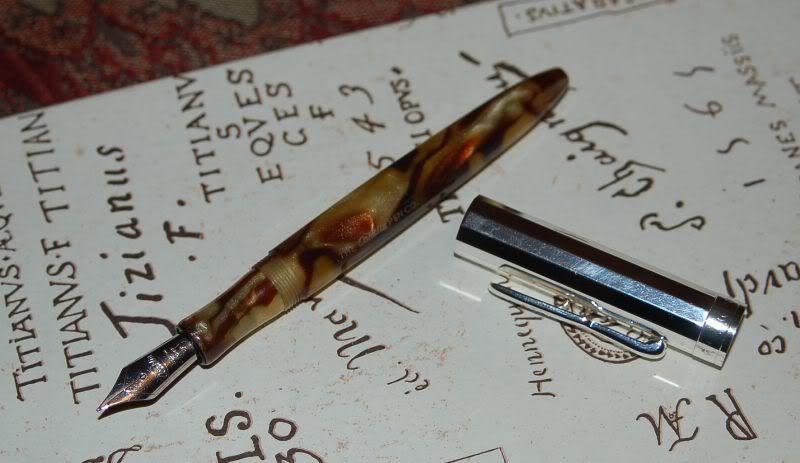 Nib: A standard steel nib that was surprisingly smooth compared to my last Conklin. So far,after 2 weeks,it has not skipped a beat. I had a choice of M or F and opted for the latter.
Filling system: Standard CC.No frills here.
Colour/Design: As i mentioned above,i owned this same colour in a Durograph.Nice brown and cream coloured swirls.Acrylic bodied with a metal cap in chrome.
Price: I have seen quite a few of these for under $50,a few under $40.Well worth the price and especially so as a work pen that can take a beating.
Overall: Conklin have been producing some decent pens at prices that make them desirable. I have heard some complain about their nibs but only owned one with a skipping issue.And that was years ago.. A good pen.
Jim