As a celebration of its 70th birthday, in 1954 Waterman introduced the WATERMAN CF, the first large-production cartridge filled pen. Such an innovative pen needed an exceptional designer: Harley Earl.
Harley Earl
©- NEW YORK TIMES
Responsible for General Motors styling section between 1927 and 1959, he was the inventor of jets and space crafts motifs in car design, tailfins, two-tone colour, abundance of chrome… Cadillac Eldorado… Chevrolet Bel Air… Buick Skylark ...Corvette… Symbols of wealth and trust in the future.
Waterman CF was first produced in U.S.A. and then, after problems of American factory, in Canada, UK an France. The production goes from 1954 to the first years of 80's.
We easily find the idiom of Earl design in the CF, especially in the first models, made in U.S.A.: the clip, the metal inlays in the section, the two-tone colour.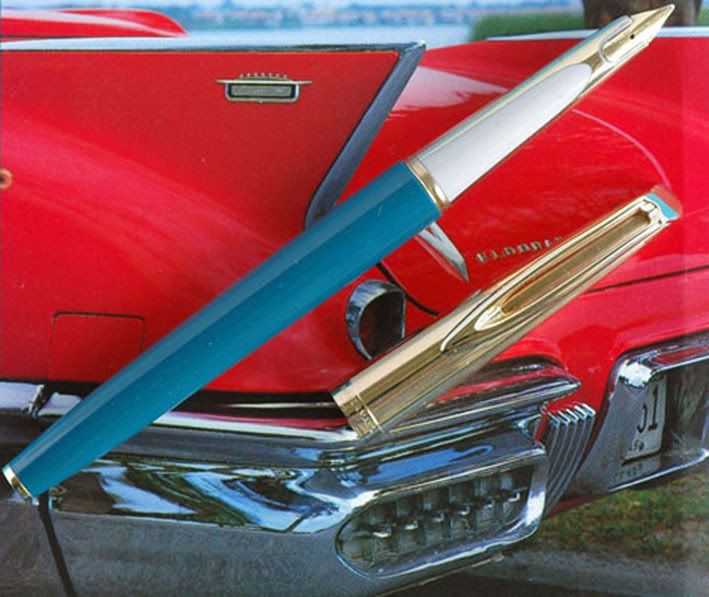 Among all models, the pens made in France in the factory of Nantes, in the late production in the '70s and '80s, are the most gorgeous; in those years Waterman competed with Parker and most of the patterns of Parker 75 and CF were the same.
I have collected some of these CF France made and I want to show you; it is a small and very incomplete collection, since I see that for every model they made many finishes: gold plate, sterling silver, silver plate, chrome plate, even solid gold. I only have some example.
Lacquè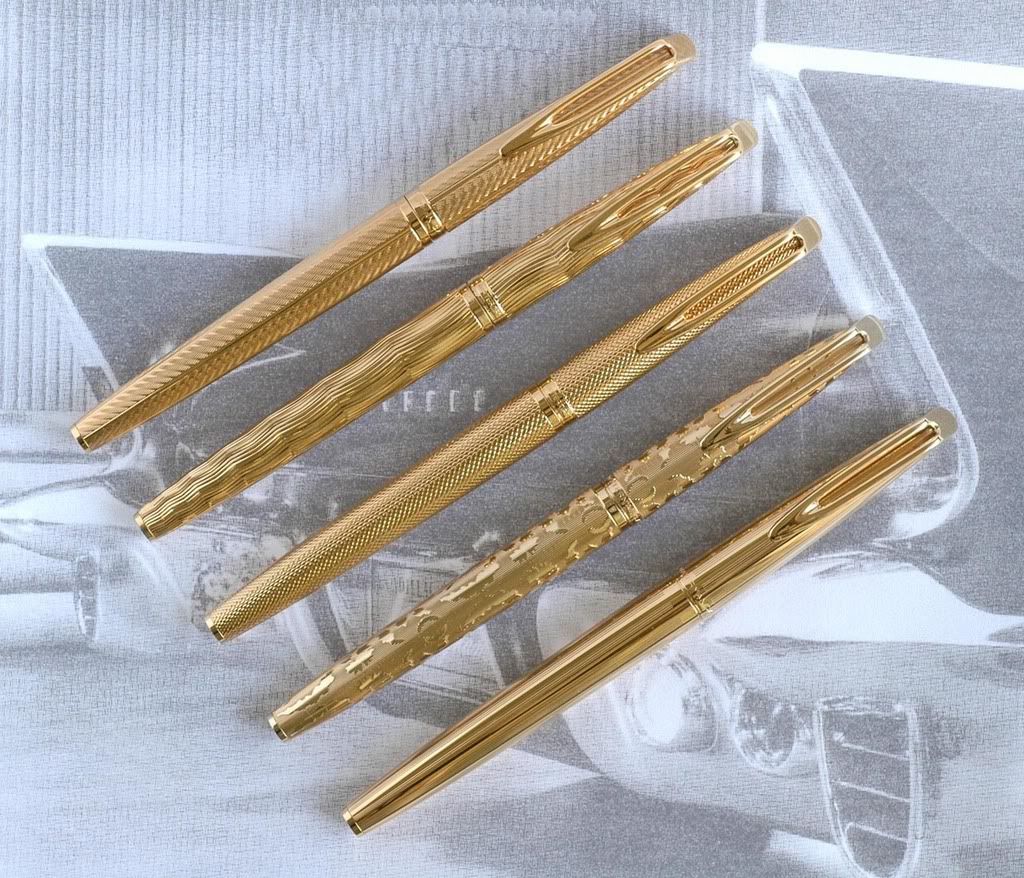 Gold plate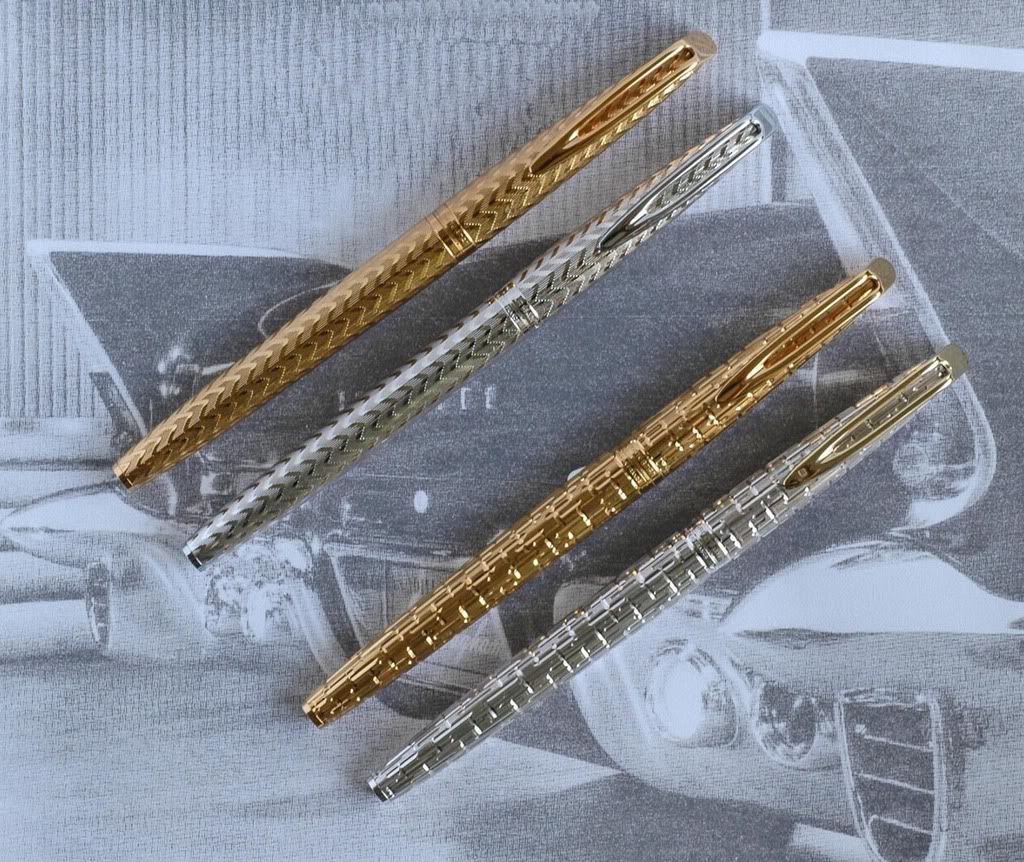 Chevron and Crocodile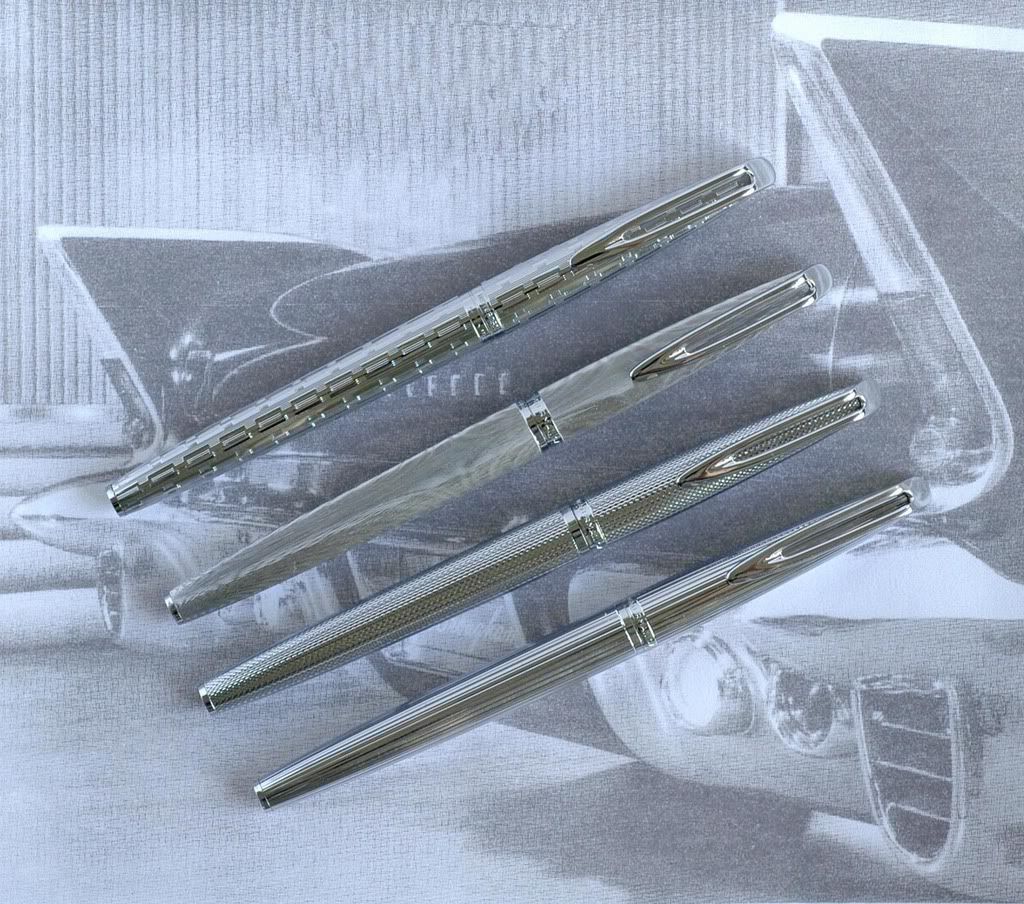 Chrome plate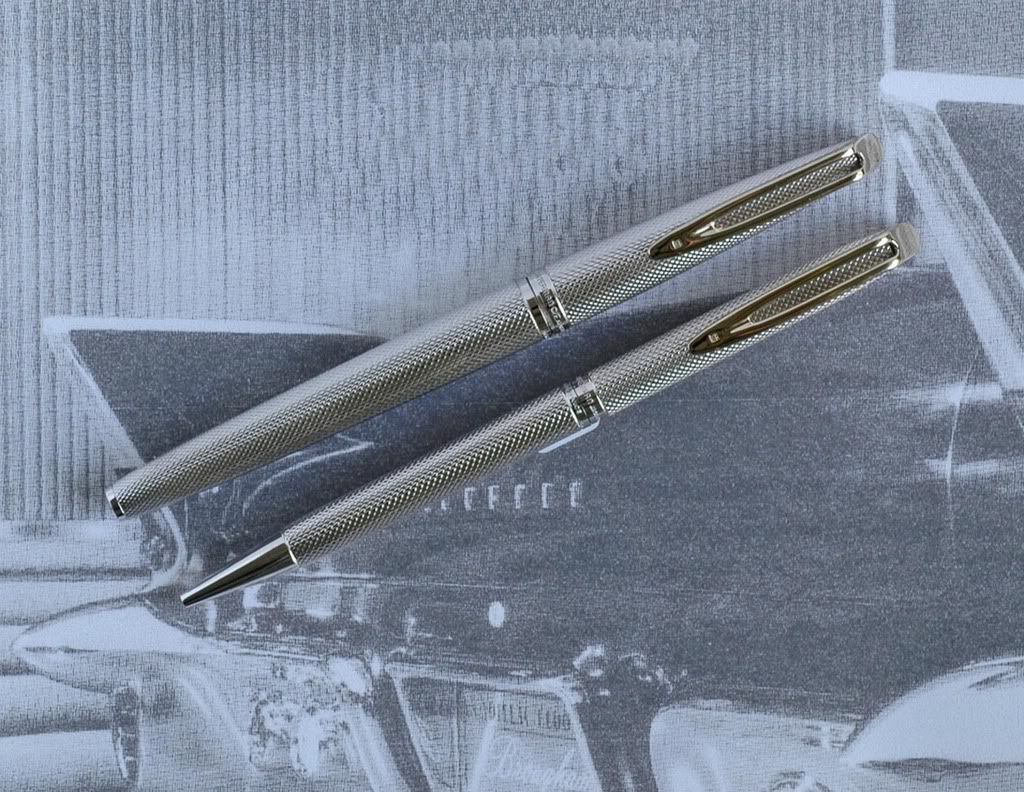 Barleycorn sterling silver set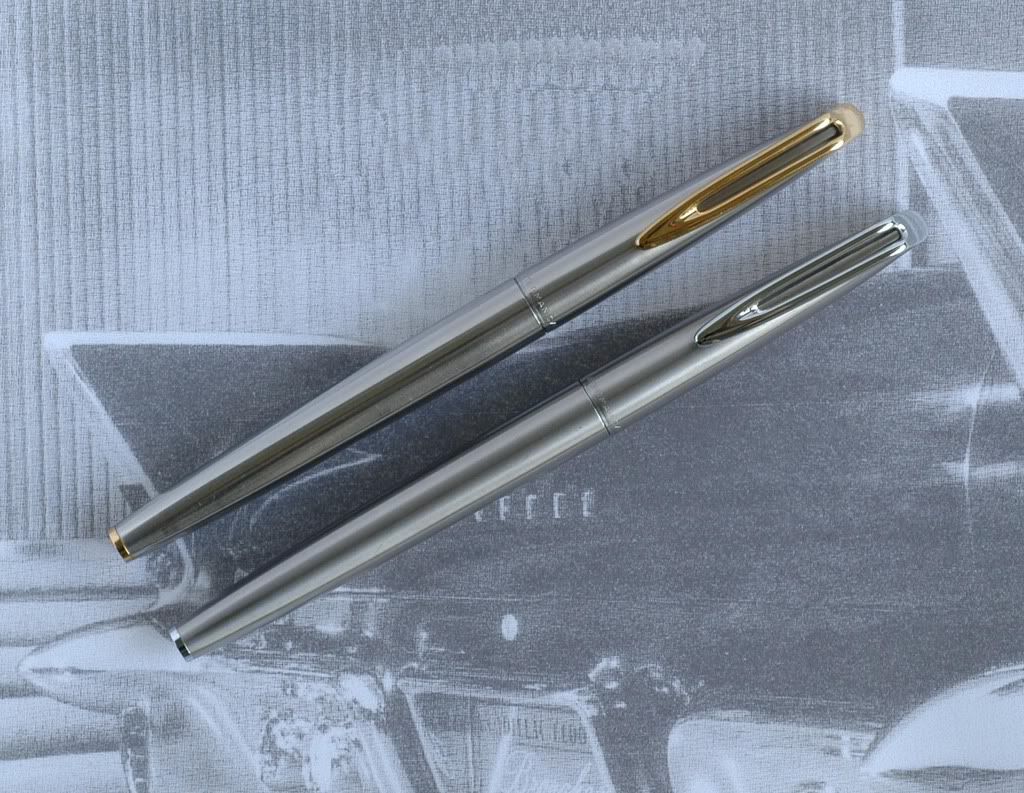 Stainless Steel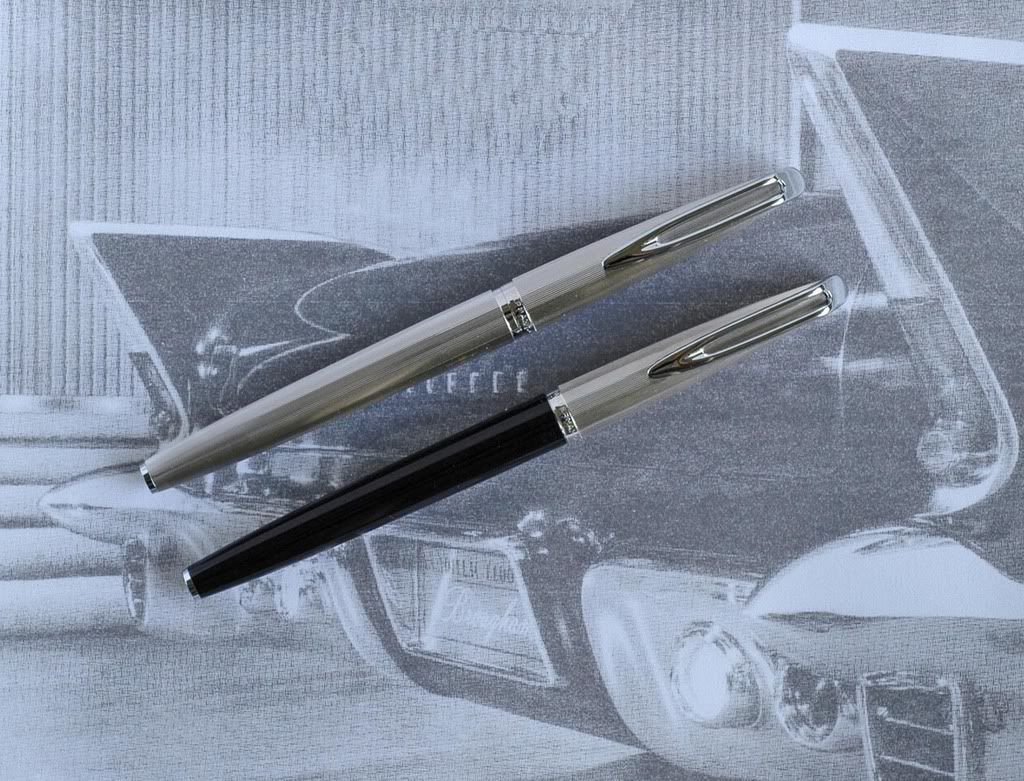 Milleraies silver plate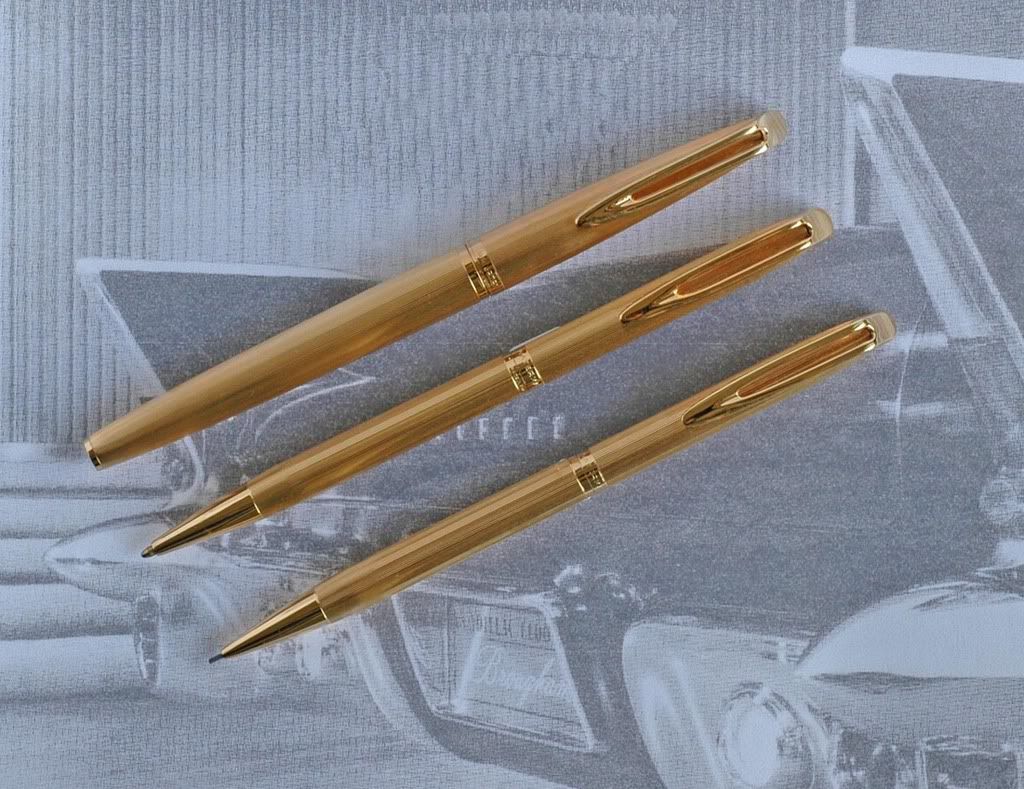 Milleraies gold plate set


Nibs of French CF are 18 k gold (yellow gold or white gold, as in these crocodile and chevron), or stainless steel. For almost each model you can also find the matching ballpoint, pencil and roller pens.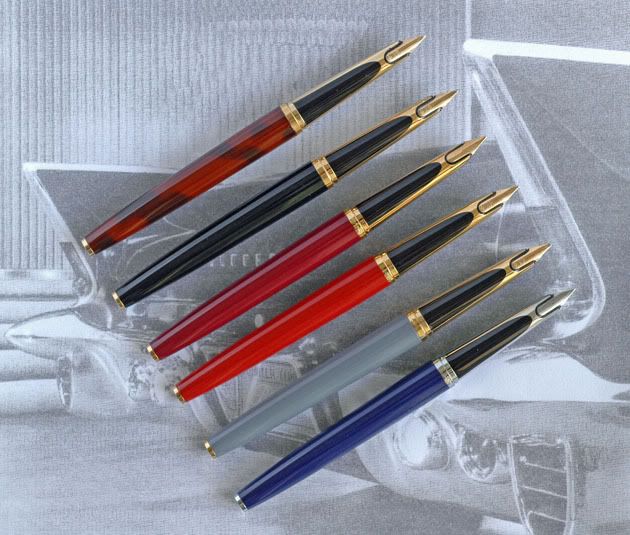 Edited by FPN Admin Team, 26 September 2008 - 15:45.