:::Disclamer:::
:::I will try my best to do the most unbiased review possible, but know I have wanted this pen for over 4 years, so no promises:::
I could sum this whole review up with some pics and this
, but here is the other version.
Initial Impression: 10/10
Wow, this box is amazing!!! When you open the lid, its nice and plush inside, and the best part... You can turn the lid upside down for display and it looks like a rook! Inside the box is of course the pen, but a polishing cloth, pen wrap, large book and informative CD ROM with information on the Marostica in Italy. The pen at first glance is tremendous. It size is great, and its very unique being a pen that is square.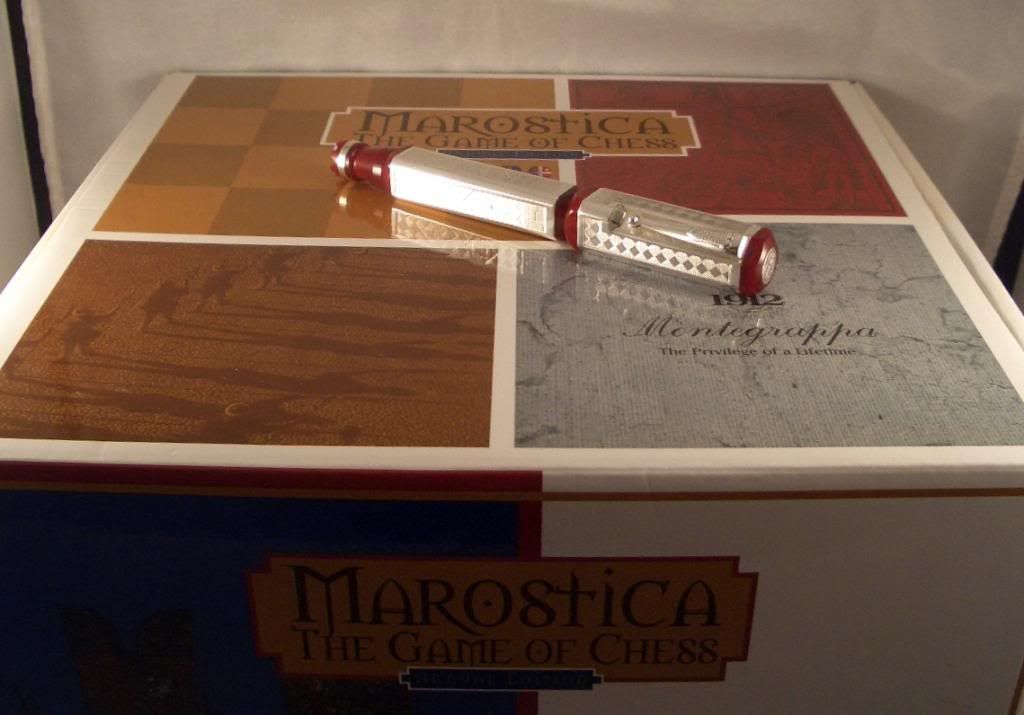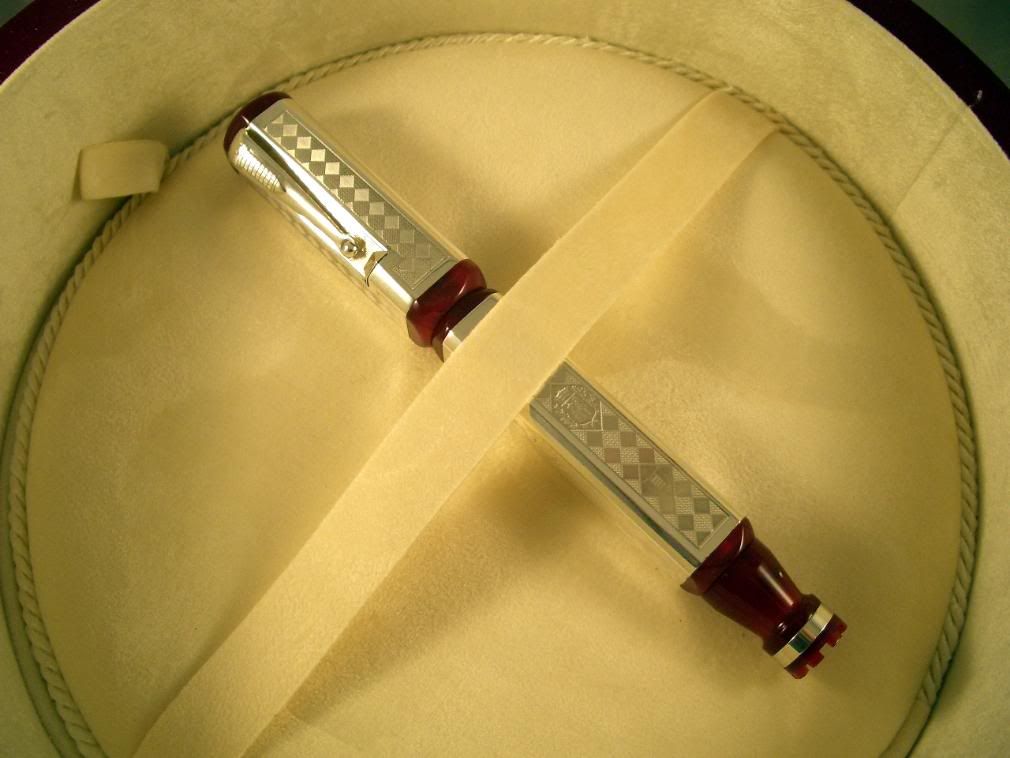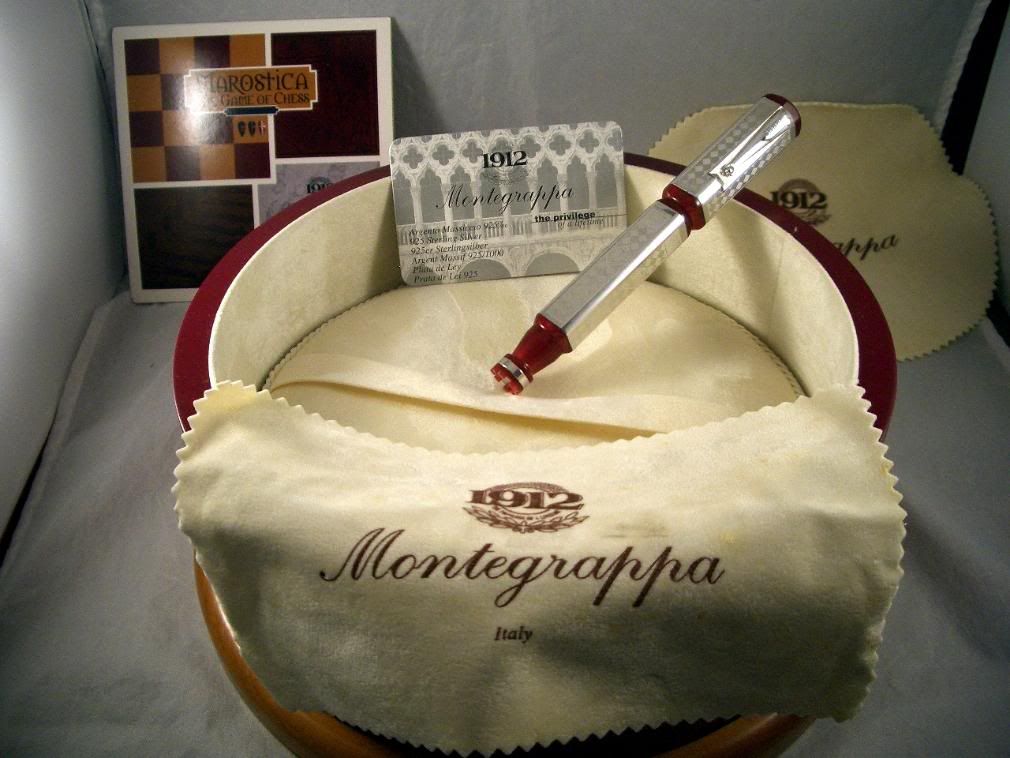 Look/Finish/Hardware: 10/10
I dont really know what to say... The overlay is fantastic. Elegant, but not to obtrusive. I love how the overlay is smooth with the crimson resin. The overlay has great low-relief etchings and is used to described the game of chess. The detail is fantastic, and has a chess background. The blind cap is shaped as rook. Below is a picture for size comparison to a 149.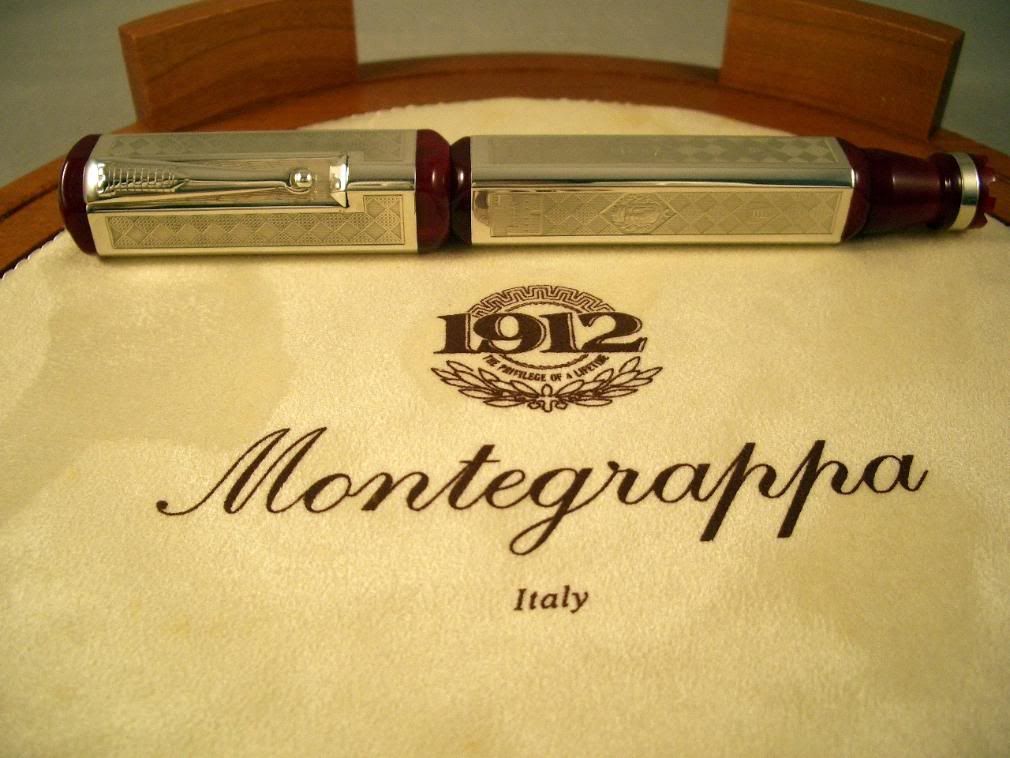 Feel/Balance: 10/10
The pen has some weight, but its not too heavy for me. In fact, it writes great posted. I just worry that I am going to break the rook, when taking the cap of, so I will only post it for long writing sessions. The sterling silver feels fantastic, and its even better that the section is resin. One other thing that I realized I liked... The threads on this pen, my Visconti Ripple and Romonica are all larger. They are different as you can see, and I like how that feels when writing, and it feels good when taking the cap on and off. It just feels a little more sturdy... To sum it up, it writes great, posted or not, and for this pen I will enjoy using it both ways.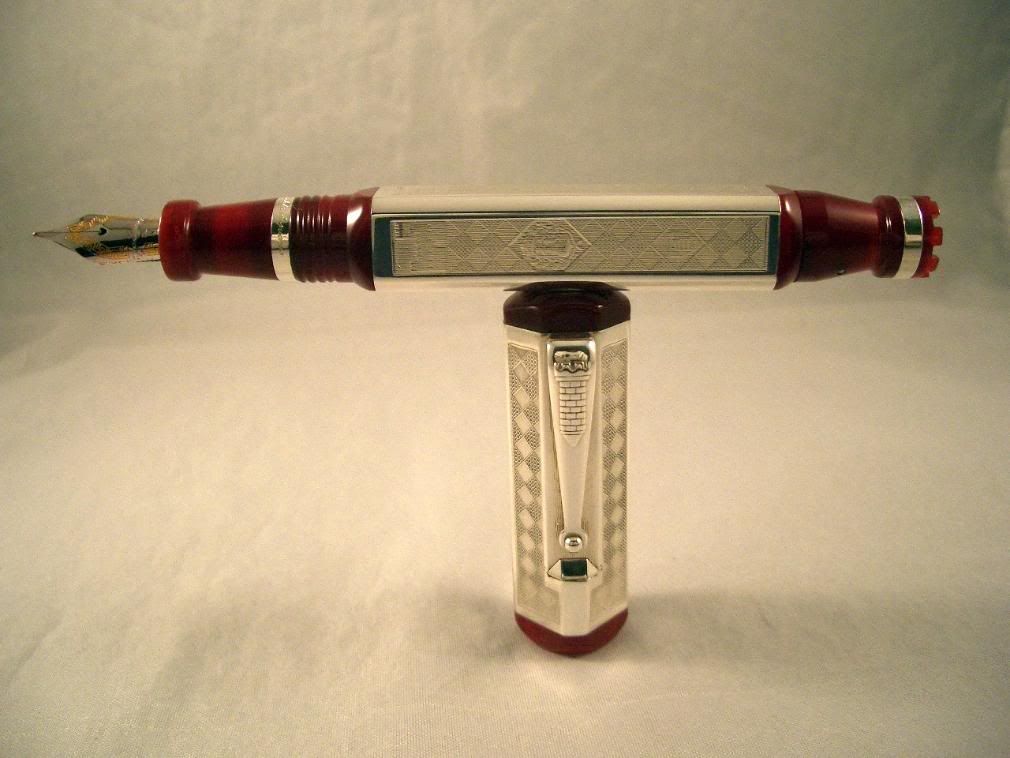 Filling System 10/10 Nib: 8/10
The rook blind cap is not only really cool looking but is very smooth as well. I will have a lot of fun filling this pen up... Now the nib is a medium and writes well with a little flex, but here is my only complaint... This is a limited edition, but the nib is the same as regular editions. Its not a bad nib, but that is one thing that I like about MB LEs, their LEs have nibs that go with the pens. This pen would be really cool if it had a Rook on the nib! Not the end of the world, but... Its a great nib, just could be better in my opinion. I think I will get it modified to an oblique Medium Stub, if I can handle it out of my top pocket for long enough...
Price/Value:N/A
This pen was expensive, but worth every penny as far as I am concerned. For holy grail pens its hard to do a price VS value, because well... They are holy grail pens! I would say if you could get your hands on this pen, its worth it for sure. You will not be disappointed.
Overall: 9.5/10
Overall I am extremely happy with this pen. I am pretty sure I will ever own a nicer pen. Not to say, that my collecting day are done:) but no pen will touch this one for a long time if ever...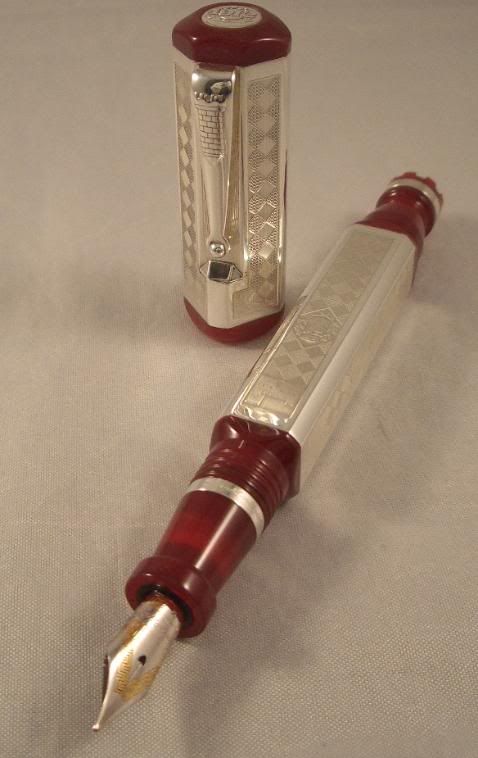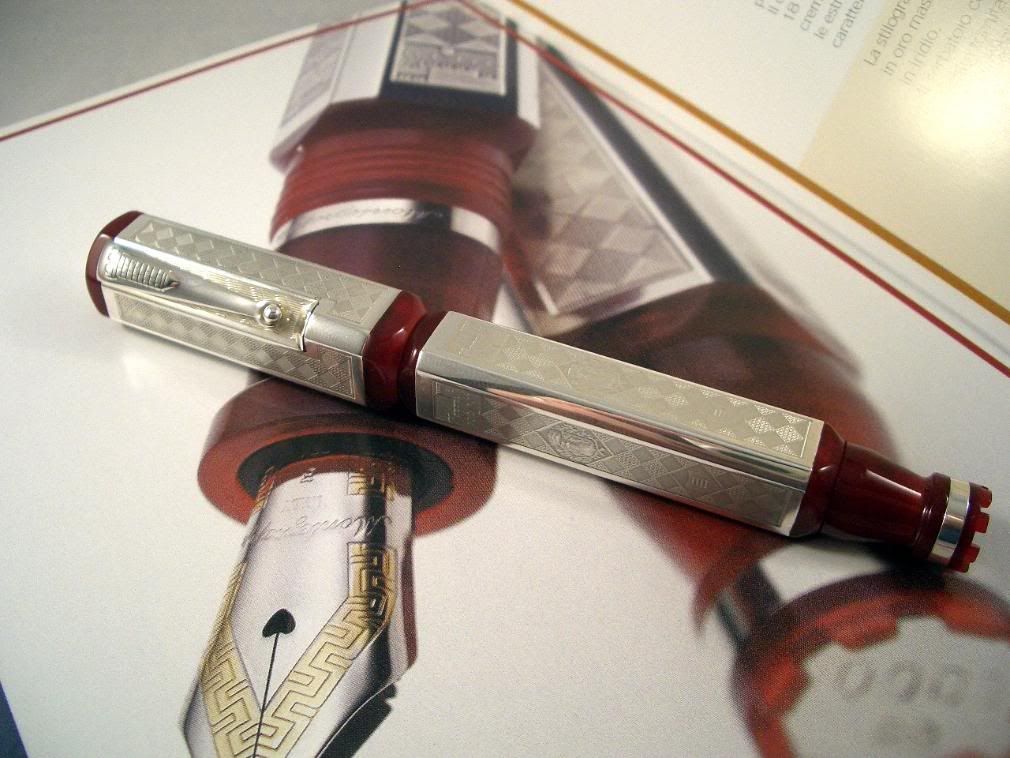 Edited by Bryant, 30 August 2008 - 05:53.