Aurora 88P
Introduction
The Aurora 88 was seen as a contender to the Parker 51 in Italy. The 88 has seen several revisions, one of them being the 88P. The pen has an overall wonderful appearance, which I believe is superior to the 51.
Nib
The Aurora 88P has a hooded, or at least "semi"-hooded nib. The "51" had it's hood for a technical reason, while I believe the Aurora has it merely for aesthetic purposes. The nib is 14k gold, and has a wonderful appearance. The pen writes very well, and I would consider it for a spot in my daily user pen case. The nib seems to be tubular, as it visibly folds around a feed that is reminiscent of the Parker "51". The feed provides adequate flow to the nib and I have not experienced any hard starting or skipping.
Is this design superior to the "51"s...? NO, Does it have any drawbacks? NO.
5/5
Body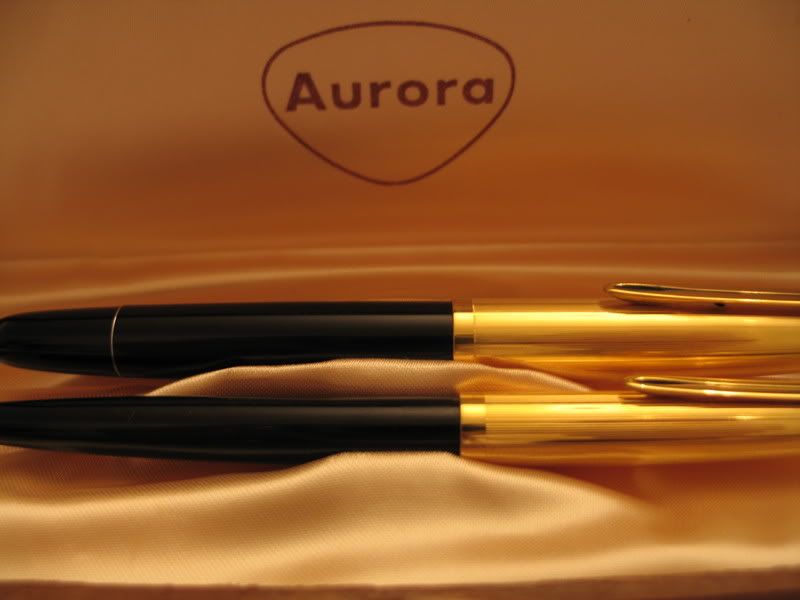 Absolutely wonderful! It is the perfect size, weight and shape. It fits in my hand just like a good pen should. It has a two little silver rings, one that acts as a clutch ring(although it only provides the correct friction against the cap to keep it from falling off, there is no "clutch" per say.), and the other that separates the piston knob from the barrel. The pen posts securely, and the 18k gold-plated(or filled... I cant read Italian.) cap makes the pen seem a bit more classy.
5/5
Filling Mechanism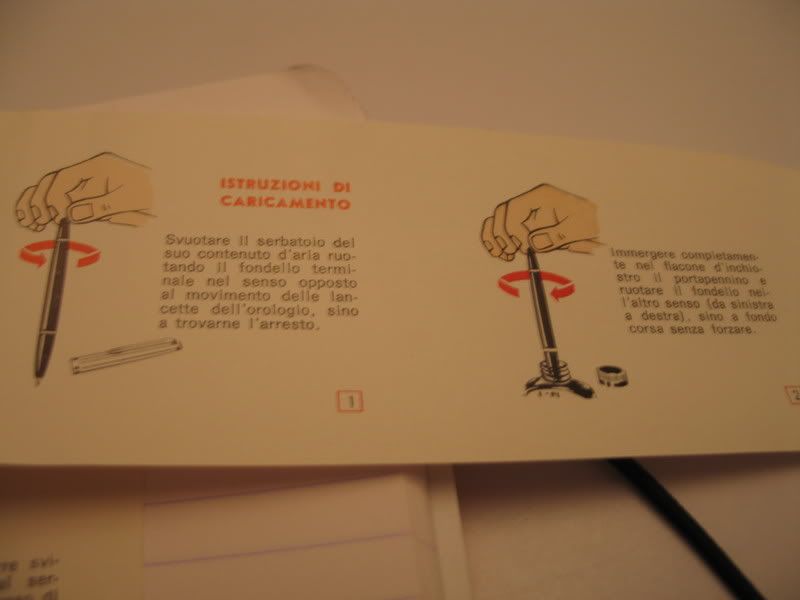 The 88P is a piston filling pen with a large ink capacity. I favor the piston filling mechanism over that of the "51"s Vacumatic filler simply because of its reliability and convenience. To my knowledge, the piston is not made from cork or rubber, but instead leather. It operates very smoothly, and fills to its full capacity. Behind the section there is a transparent ink window, which is clearer than the windows on my house. Piston filling pens, in my opinion, are the best compromise between convenience and capacity.
5/5
I find it very hard to give pens anything less than a perfect score, only because each individual pen has its own pros and cons. I can think of a few awful pens right off of the top of my head, but this is not one of them. It is a great pen that deserves a great score. This is a pen that will stay with me for a long time and see a significant amount of use.