Initial Impression: 10/10
This pen is the bluest blue I have ever encountered... Until you see it in person, you really cant describe it. My wife, who is not into fountain pens, was amazed by this, and after years of collecting, there have only been a few she has been like that with
Its one of those pens that you cant stop staring at.
Look/Finish/Hardware: 10/10
The
Guilloche
is very impressive! Then with the plated Platinum, it makes this pen a joy to look at. The only thing I would change about the finish is, would be to change it to Sterling silver to keep down the weight. More and more these days I am steering away from heavier pens. I like them, but for everyday use, I am finding that I dont carry them as much. I think one reason is because I like to keep my pens in my top pocket... This is not one of those pens, unless I decide to use 5 cans of starch that day!

Feel/Balance: 5/10
The feel is fantastic, but I am a pen posted kind of guy... Dont get me wrong, you can post this pen, but its ridiculously heavy when you do! You really cant write a long time with it posted. When writing with it un posted its perfect, but not quite long enough for me. Plus, I do things like grab a clip board and take notes or check items in... Where do put the cap? This is why for me it got a 5 out of 10. Now if you dont like posting your pens then this should be 9 for you, because its quite balanced when its not posted...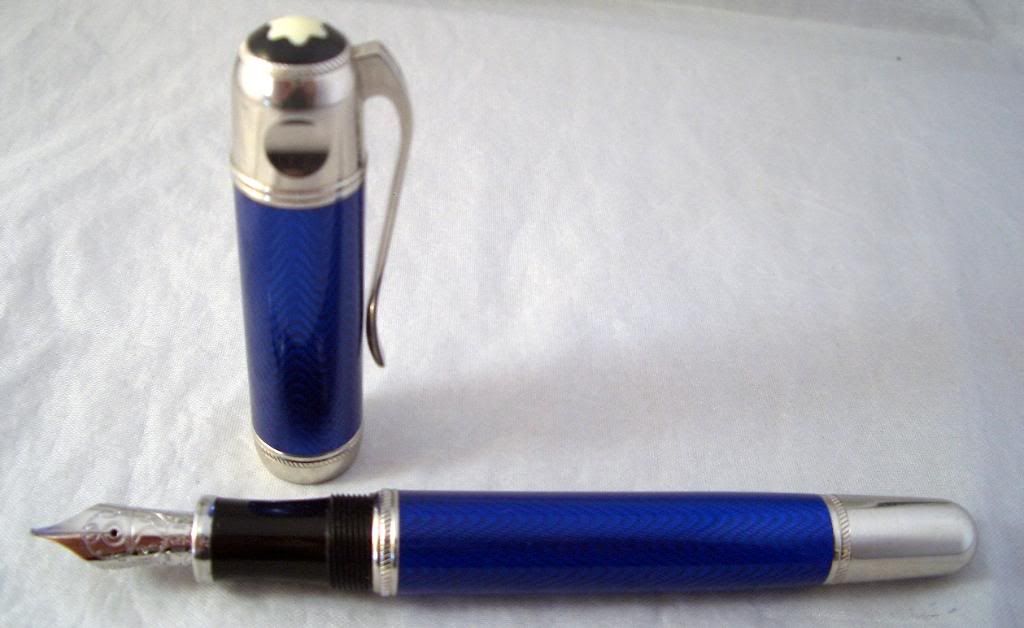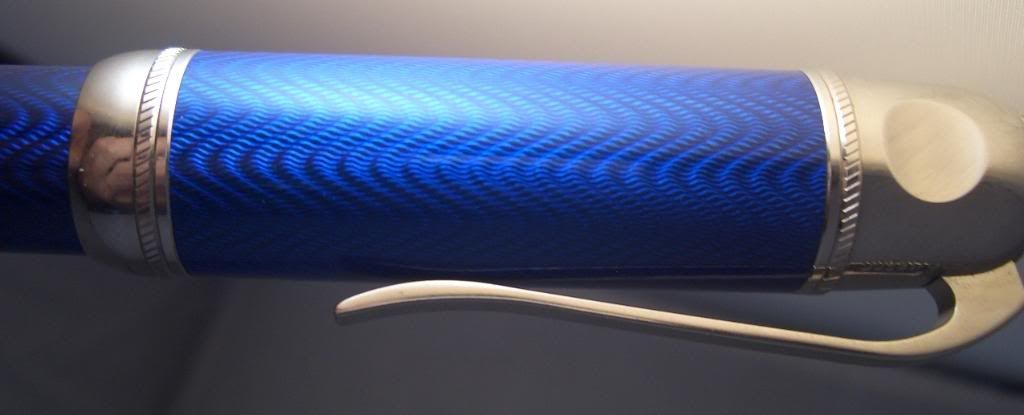 Filling System 9/10 Nib: 10/10
The nib is fantastic, its a medium and has a little modern flex, enough for me to enjoy, but not too much for to have to concentrate while writing.
Piston filler, and it holds a good amount of ink, only thing I would like is to have an ink window to see if I need more ink...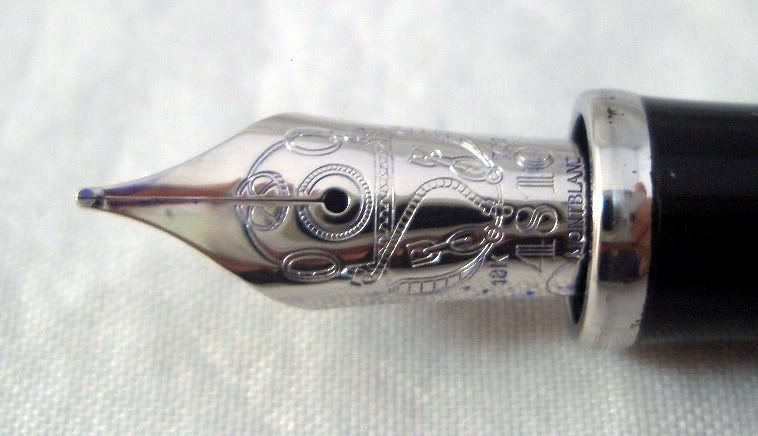 Price/Value: Retail Price 10/10 Price I paid 9/10
I got a what I feel is a good deal on this pen, although if I bought it for more than its original retail price. Unlike some Montblancs, I feel I got what I paid for, the The Guilloche is amazing, the nib is fantastic and it one of the few pens out there that have this kind of design. If you compare this to some David Oscersons, or Michel Perchins, I think the value goes up much more...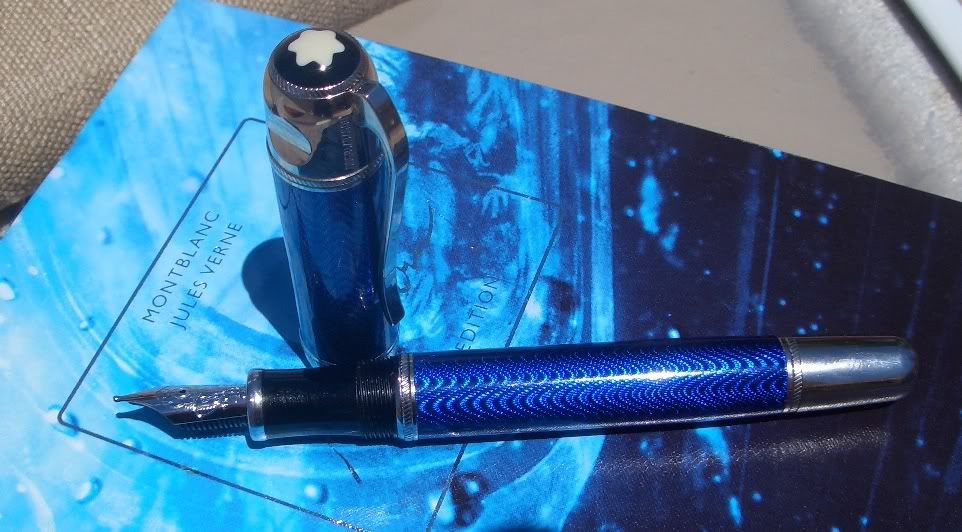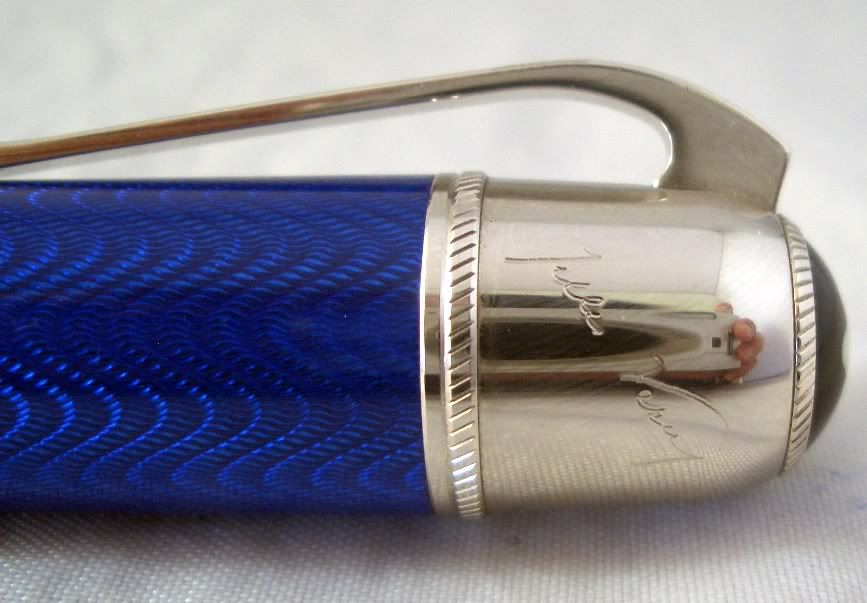 Overall: 9/10
Generally speaking, I feel pens should be for writing and good looks evenly... With this pen even if it wrote horribly, which it does not it would still get high marks as the pen is almost mesmerizing...