I have noticed a few other Conway Stewart pens reviewed this week and wanted to get in mine as well.I have been looking for one for awhile and last week this beauty came up for sale.
As a collector of italian pens,i never planned on a British pen.But CS have always appealed to me and their colour schemes a delight to behold.
Now i have a Brit to keep my italians company.
Here is how it unwrapped: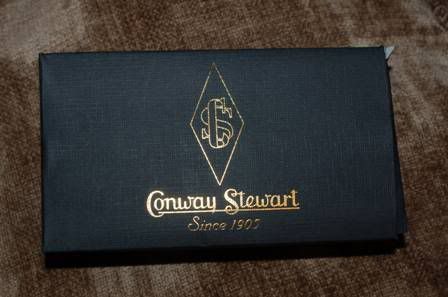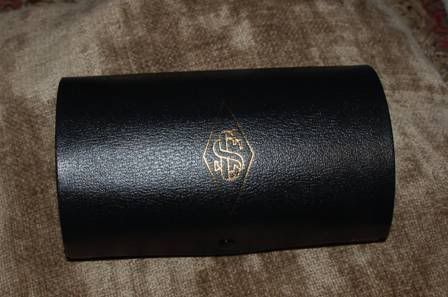 Weight/Size:4 out of 5
I find this pen of the perfect size for my hand.The weight is light i admit but balanced.It is 5-1/4" capped and 6-3/4" posted.
It is the lightest pen i have of this length.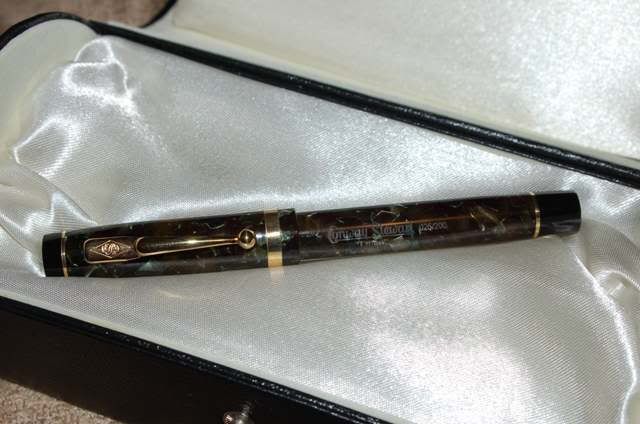 Appearance:5 out of 5
Wonderful colouring!! The classic green is made up of olive and lighter green specks.Very appealing.The Conway Stewart logo is very clear and this pen,although used,shows very little wear.The former owner is an FPN member and i would expect nothing less!!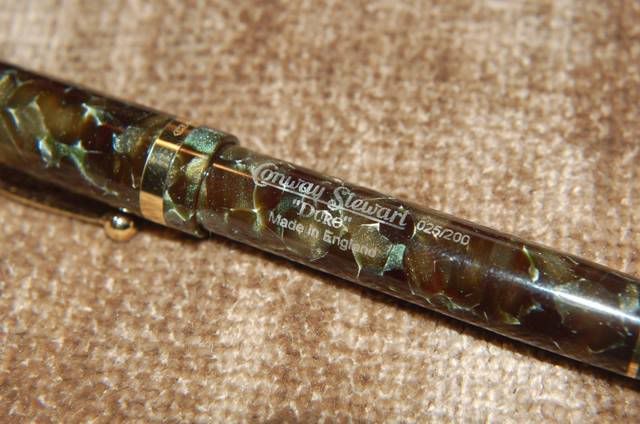 Filling system: 4 out of 5
This pen is a button filler,the first in my collection.I find it very easy to fill.The button is under the blind cap as shown in the photo.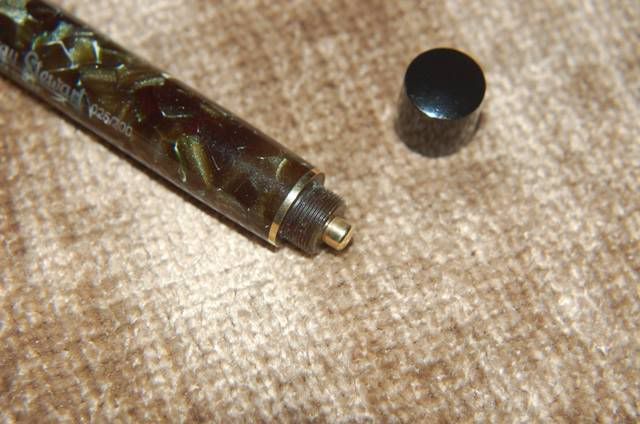 Nib performance: 5 out of 5
This nib came as a medium and the previous owner had it made into an XF italic. I have used her photo as i couldn't seem to get a great photo.A very smooth nib and no complaints here.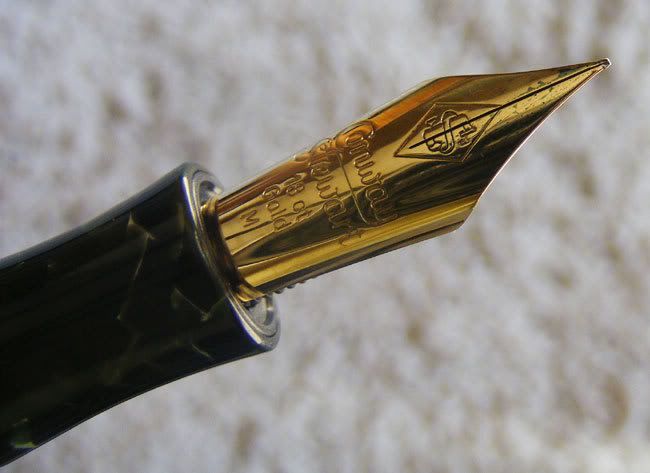 Cost/value: 4 out of 5
A good buy for me.I paid less than half of it's retail price and am happy about that.Now that i have scratched the Conway Stewart itch,i have a collection that makes me happy!!!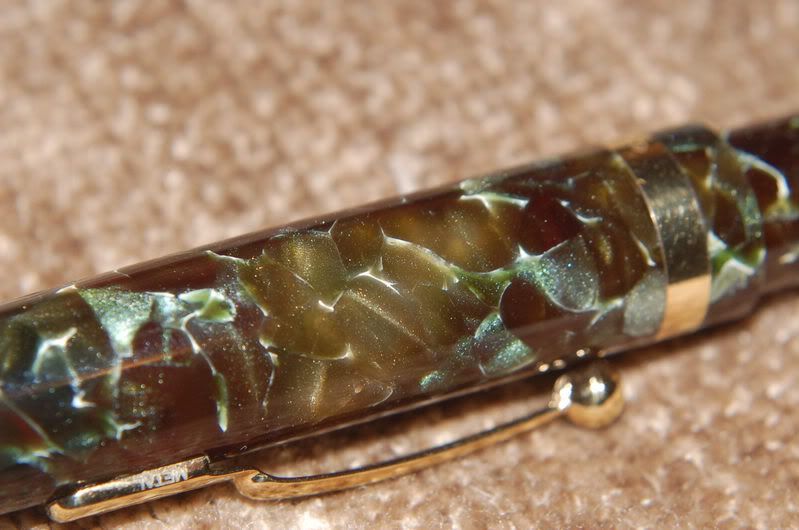 Great green colour as you see in this photo.Looks better in person.
Overall impressions are good,although i will admit i find such a light pen a bit daunting at the retail price.Seems a little overpriced to me.But then everything is overpriced these days!!
Jim
Vancouver,Washington