Since I posted on PT in response to how to take apart the LAMY 2000, I might as well post one over here for future reference.
The section unscrews :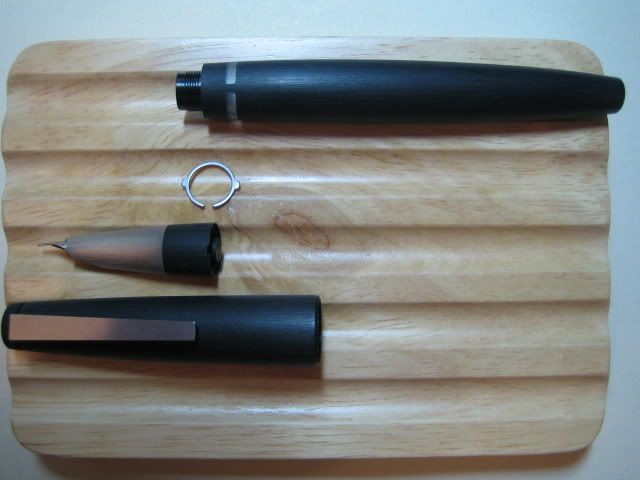 Make sure you do not lose the ring which acts as a spring to help the section slip tightly into cap: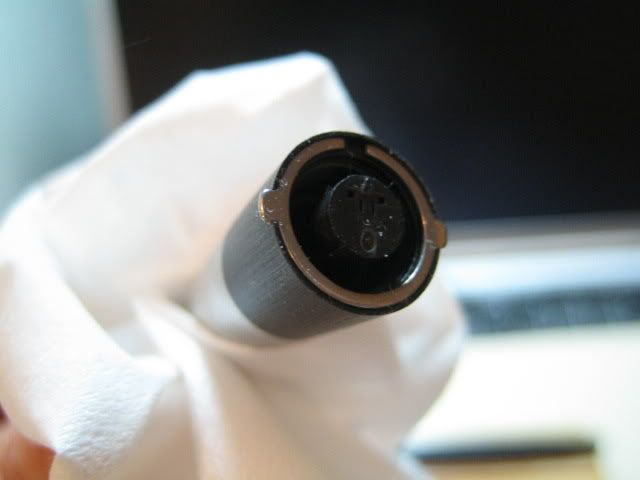 As for piston removal, Tom McG. (tomandeva) suggested :
Holding the pen nib-end up, blind-cap down, unscrew the cap past the stop (it will/should take firm, but not strong, pressure to move the cap past the stop) and off the end of the barrel. There will be a clear plastic piece in the blind-cap. Remove it, and thread it back onto the piston - far enough to engage the threads on the piston, but not so far that you can't grip it. Pull gently to extract the piston.
I hope this helps.
As for taking the nib, Mr Rene suggested :
The nib section is like Lamy Safari line (and other lamy pens),just covered with the hood section,you can pull out the nib assembly..carefully,of course
Good luck,
Rene
Have fun, it is a very indestructible pen to take apart IMHO.
Thanks to all the gurus who helped out in this.