Since the Aurora Historical Archives collection was announced, I've been wanting one of these pens. Fortunately, the one that appealed to me was the cheapest one of the bunch! The pen is about the size of a Parker 51 Demi. It's not shiny. It doesn't scream fashion. It has no bling. It is a classic, well-conceived pen.
The pen came in a lovely presentation box with a sepia graphic. The box contained a smaller box for the pen, a small, vintage style bottle of Aurora ink and a Certificate of Authenticity stating
QUOTE
This certificate attests to the authenticity of this collection pen, coming from Aurora's HISTORICAL ARCHIVES and dating back to the original period of production.
It is unclear to me if these pens are NOS that have been repackaged, or if the components are from the 1950's and the pens are newly manufactured.
I use XF-XXF nibs almost exclusively, and I was concerned about the width of the "M" nib, so I special-ordered mine from John Mottishaw at Nibs.com and had John resize the nib to a 0.3mm XF, rather than ordering through a less-expensive source and then having to put the pen in a six-month queue to get resized.
The pen is an aerometric filler, and the filling mechanism looks nearly identical to my 51.
I haven't inked it yet, but I'll post a follow-up once I have the chance to take this pen for a test drive!
I apologize for the poor quality of these pics, but my camera-phone is more phone than camera.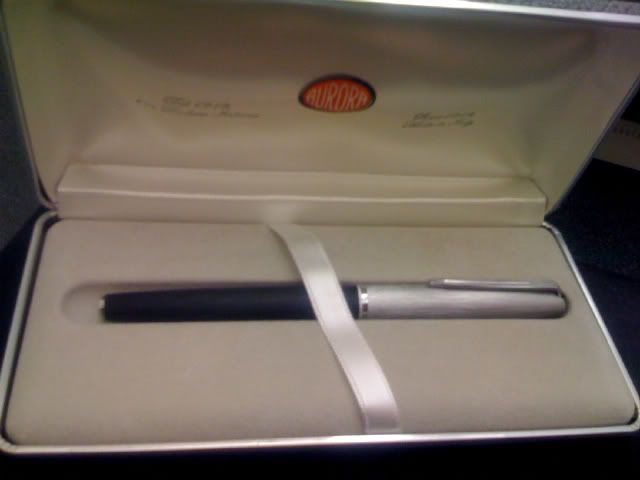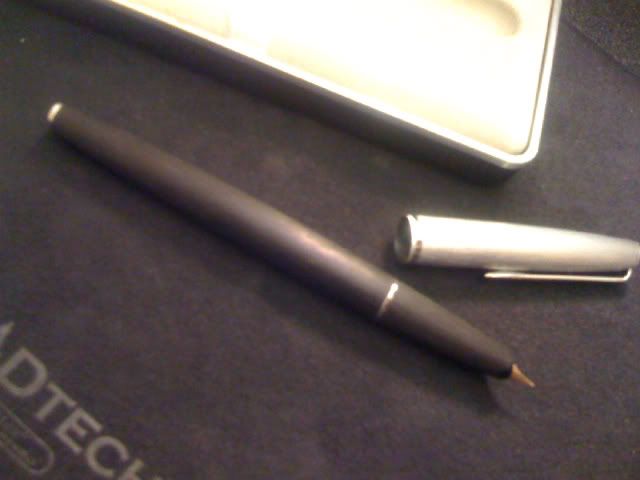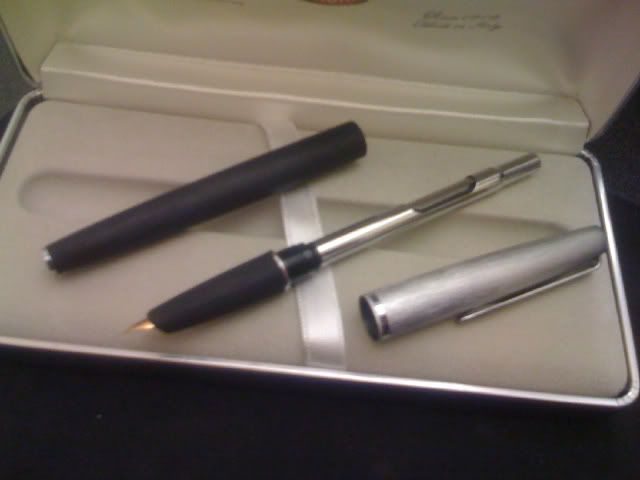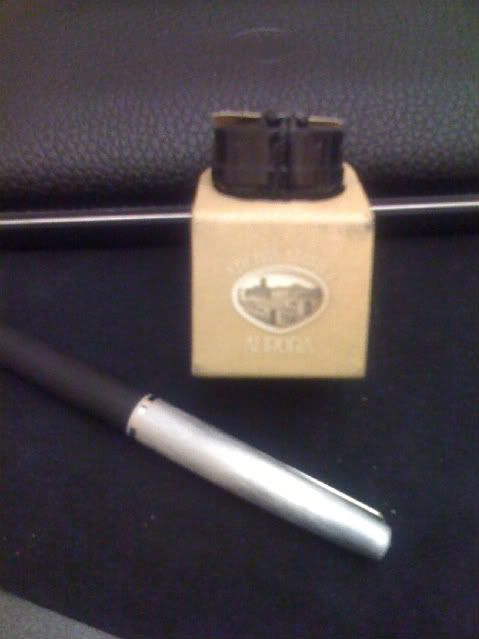 - Michael