There has been too much written already on the Arco's, but after having lusted after them for at least 25 years, I thought I would give you my brief thoughts on the newest version of the Milord.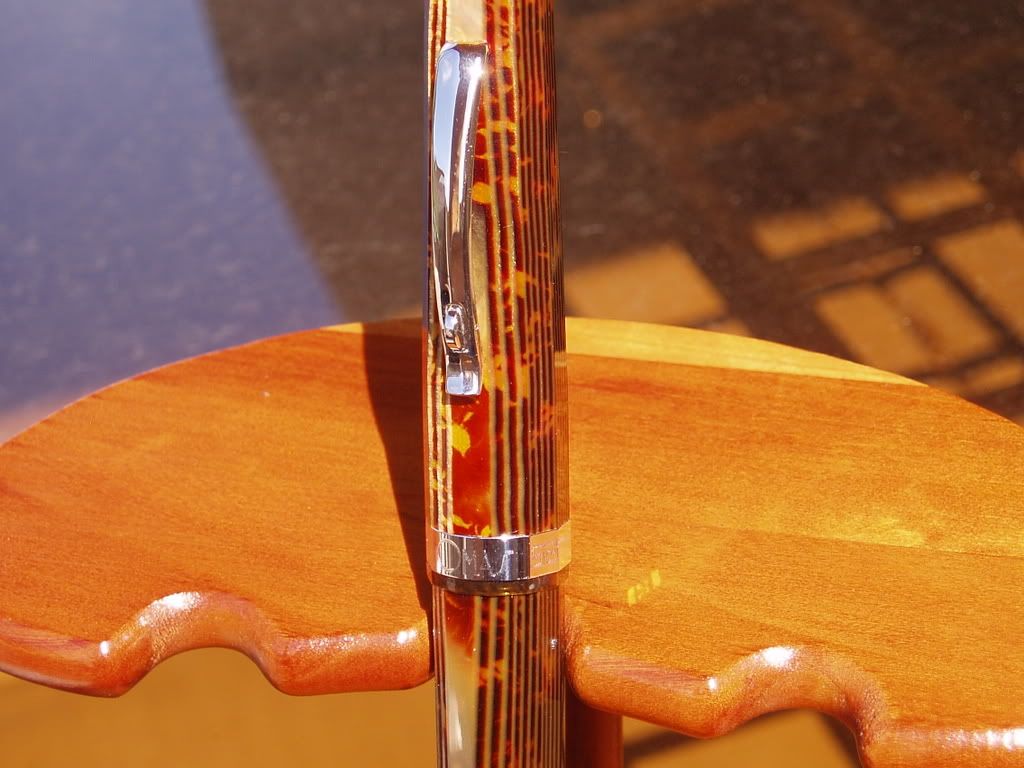 I have only picked up a few OMAS over the years, but even though I don't count all of them among my favorites, I have only sold one of them: an Arte Italiana BP.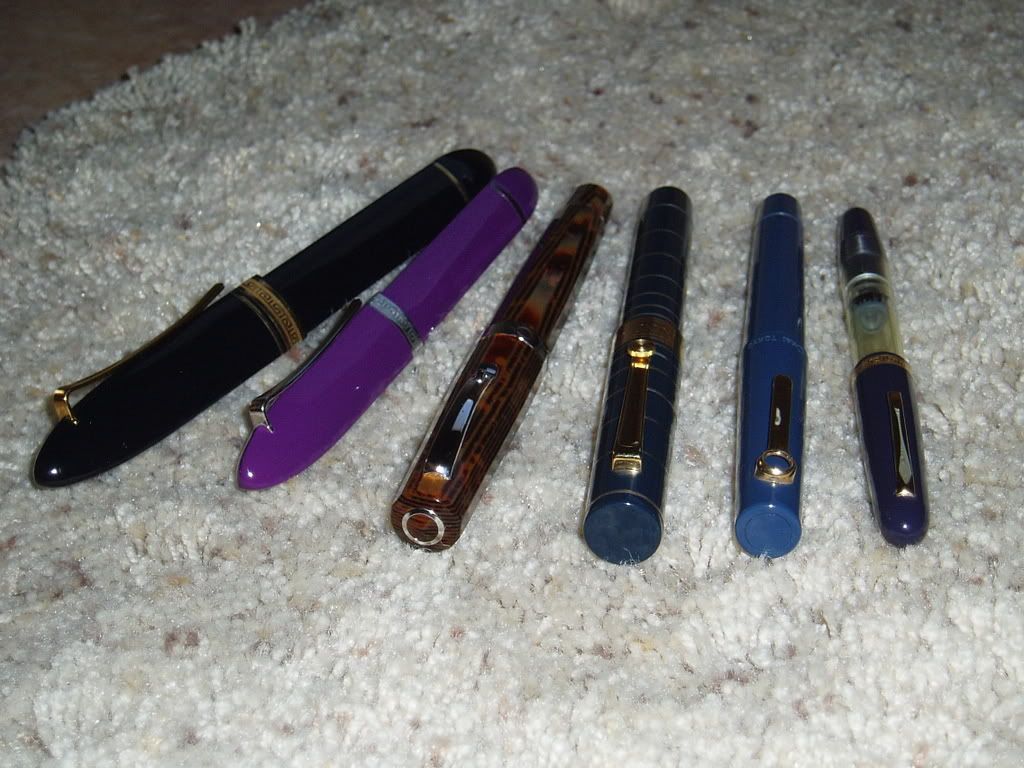 Pictured: Original 360, Mezzo 360, The Arco Milord, LE Marconi, Tokyo, and the demonstrator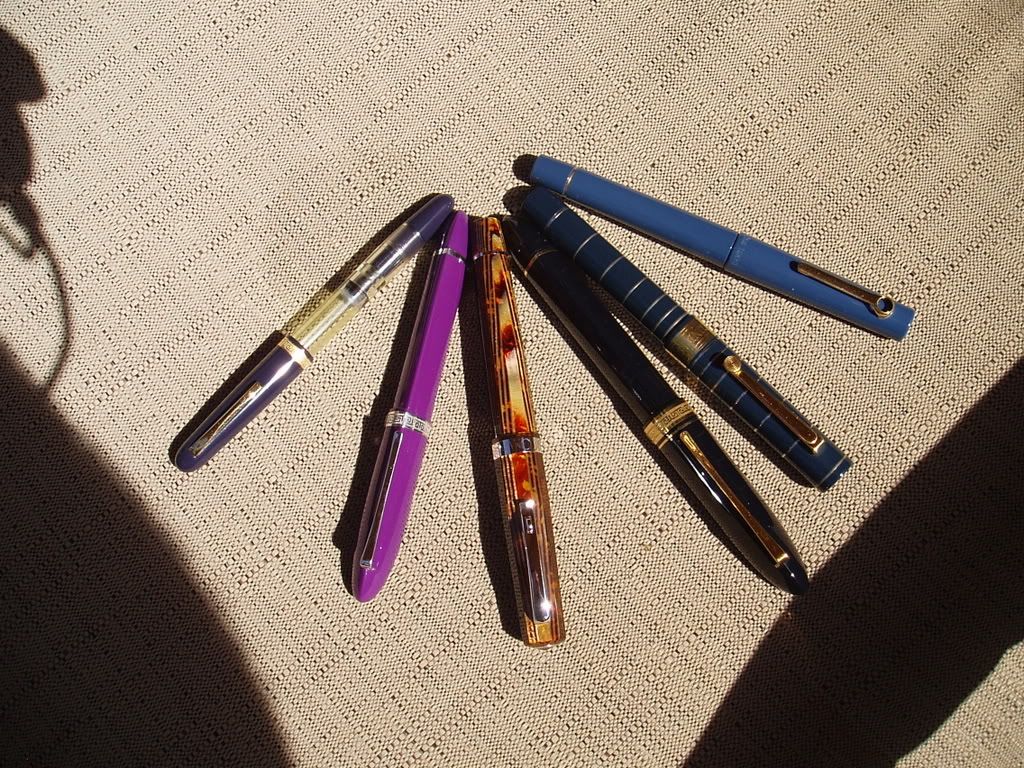 As you can see, the Arco is the most colorful of the bunch, and my feeling is that the newer version is just as well built as the older versions. I would have liked to seen OMAS carry on with the old model along side, but they might have just stolen sales from the revised model.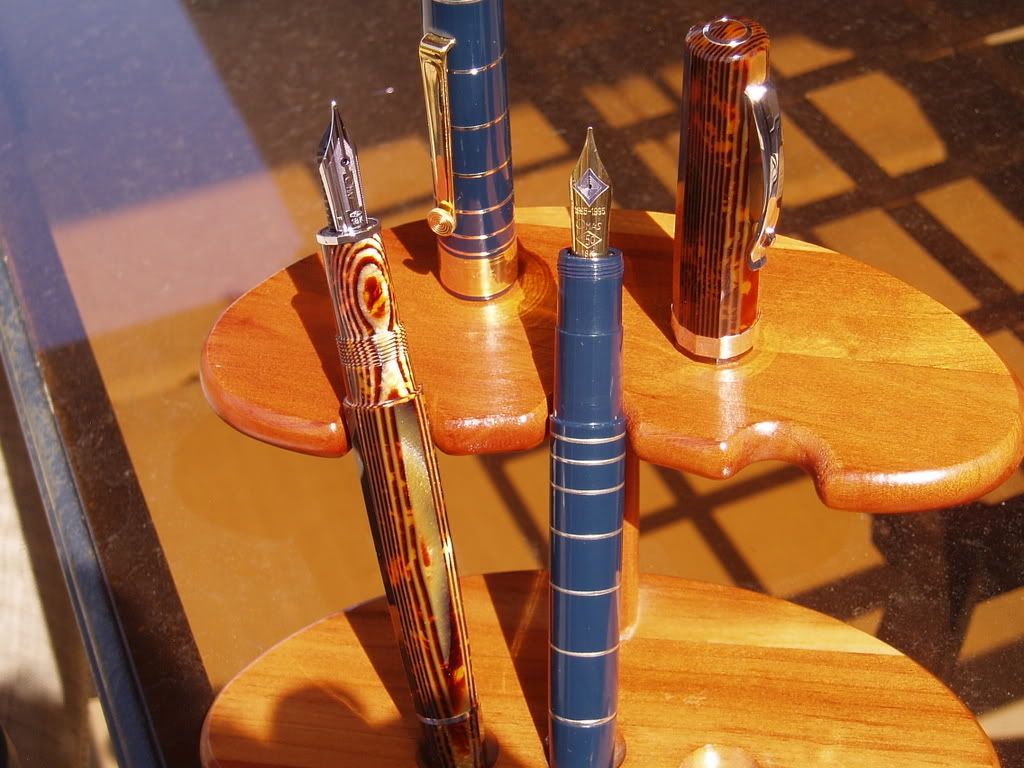 Aside from the common problem of the facets not lining up (which I may or may not get fixed since it is a 4 thread cap anyway, so most of the time they are out of alignment-that way, you always get a nice view of the brightest part of the celluloid), my Milord could have been built by Pelikan.
Perfect in every other way, the piston is smooth as glass, and the second I filled it, it started writing.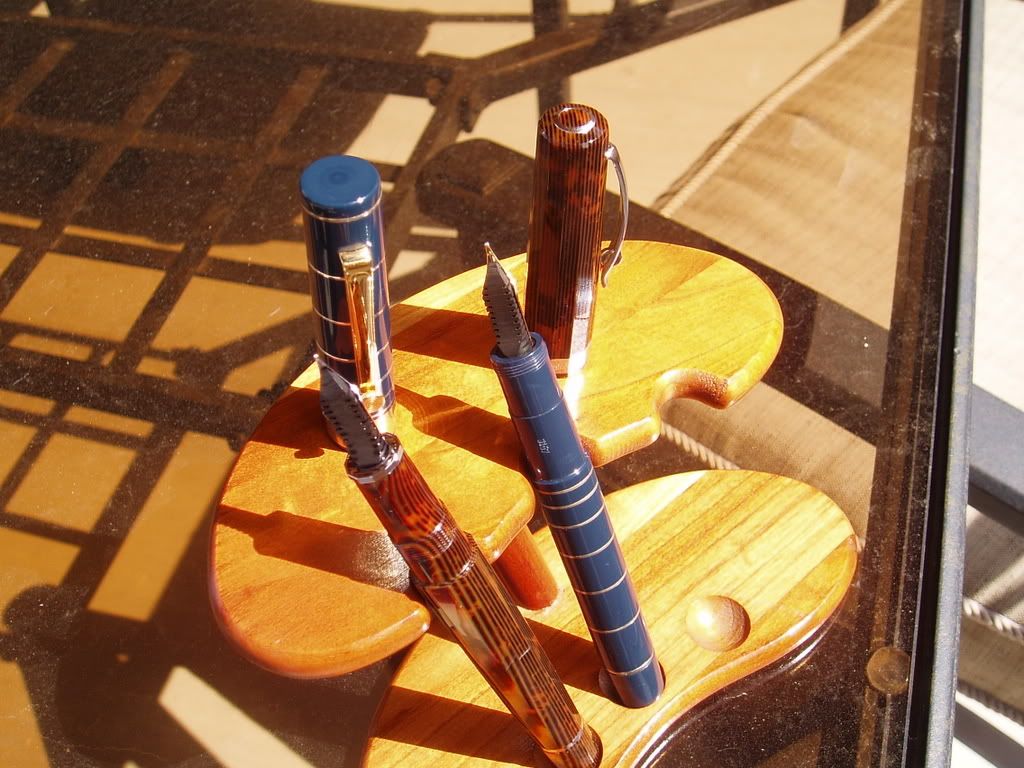 I thought I would show the ebonite feeds on the 13 year old Marconi, and the Arco. They are identical, which indicates that some traditions remain in the house of Omas.........
It is wonderful pen, and worth what I paid for it.