Hi all,
******Appearance****** (5/5)
This pen is stunning in person, most of the photo out there does not do justice on how the pen looks in person.
First off the cap, I really like the detail engraving MB did on the cap.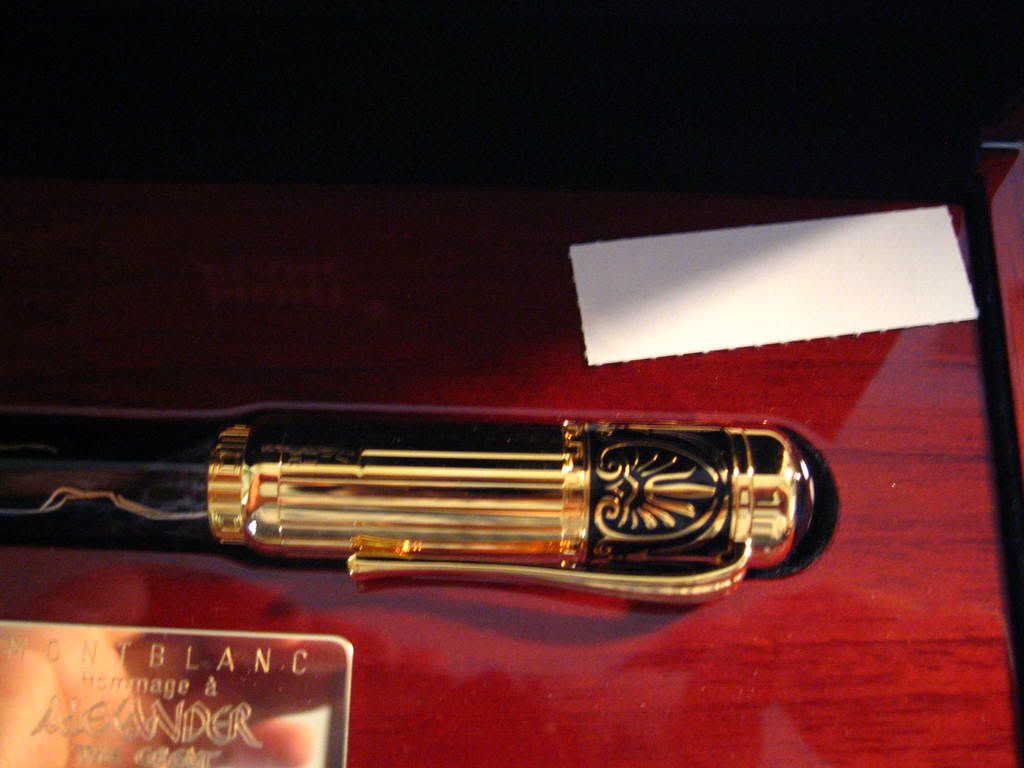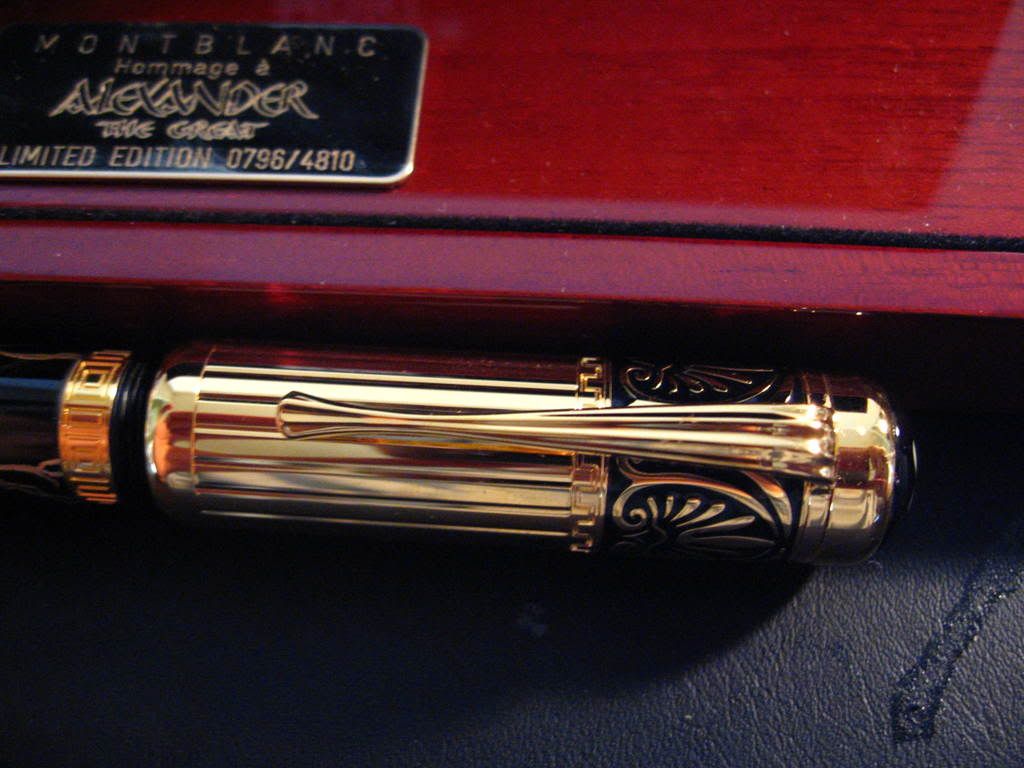 Next the barrel is black marble lacquer with gold crack running through it. The lacquer work for this pen is very interesting, it is not solid black but has a grey color emerging from the back ground, and that is very different from most lacquer pen on the market.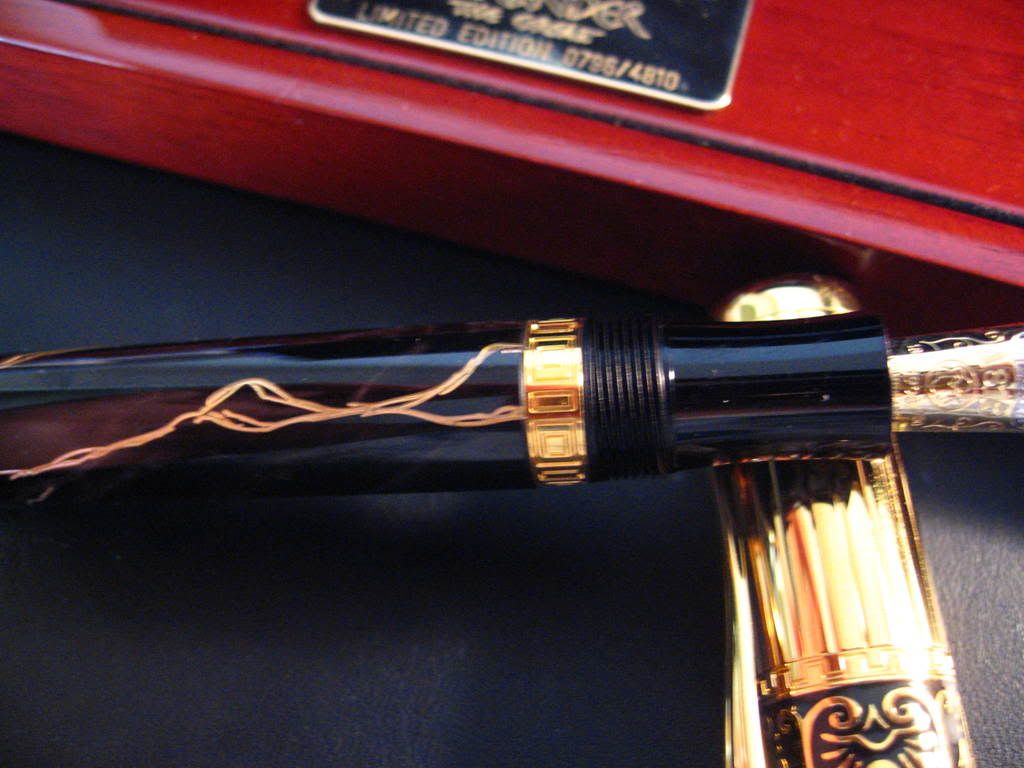 Last is the Nib design, this is properly one of the main reason why I like the Alexander more than the other Patron of the Art pens. The ram's head is just beautiful.
******* Usability ********
This pen is heavy for its size and most of the weight is about an inch or so away from the nib. It is pretty nicely balance if the cap is not posted. The cap for this pen is very heavy so posting might throw the balance off a bit. Kept in mind that I normally do not post my pens therefore could be bias on how the pen feels with the cap posted.
Nib is smooth, normal medium MB nib with a little drag when gliding across the paper.
******* Cost ********
I do not think anyone would argues that this pen toward the more expansive tip of the scale. However, for the MSRP at that time and the discount most people received the price is equals to the value. The bottom line is " is it worth it for you?" I purchase this pen recently and paid more than MSRP but I still thinks it is a good deal because I just simply love this pen.