This is really a review done on behalf of the wife because I know she will not do it.
Ever since my wife saw a picture of the Daddy-O in one of the pen catalogues she has been constantly expressing her desire for such a pen. She even went so far as to tell me that if I bought this pen for her, she would stop thinking about the Visconti Honey Almond. So naturally, when I saw this pen on special at the local store, I immediately ran over and bought it for her.
First Impression: Very ugly box, and very mediocre presentation, in my opnion. It's a purple box with a small card personally signed by the president of Krone.
The color of the pen reminds me of a beautiful jade artifect (perhaps one of those seals) from the Chinese Han Dynasty. It looks quite elegant and the duotone nib adds a nice touch to the overall presentation. However, one thing that puzzles me is that the nib does not have a breather hole (if you know why do post a reply and explain). I went back to different magazines and noticed that this model is the only one that has no breather hole. The other Daddy-O's all seem to have breather holes. For that reason, it seems as if it's a bit more difficult to clean the pen.
The nib is 18K medium and writes more like a very wet broad. There was occassional skipping and upon closer inspection, I noticed that the tines were slightly misaligned. I decided to offer a helping hand and was able to successfully align the nib myself. It's been writing smoothly ever since and lays down a beautiful wet line. Please see pictures below including a writing sample. It makes the Diamine Royal Blue (which I hated with a passion due to its sky blue bright tone) look quite saturated with gorgeous shading. And now this is the ink that my wife uses with the pen.
This is a piston fill pen but I have a feeling it's more like a built-in-converter. I can see through the barrel that the piston mechanism is actually developed by Marlen. Even though it feels like a mere converter pen, it does seem to hold more ink than other converter pens.
The cap also looks quite slick and surprisingly has sterling silver trims!
Anyway, pictures, and a lot of them, are below. Please enjoy!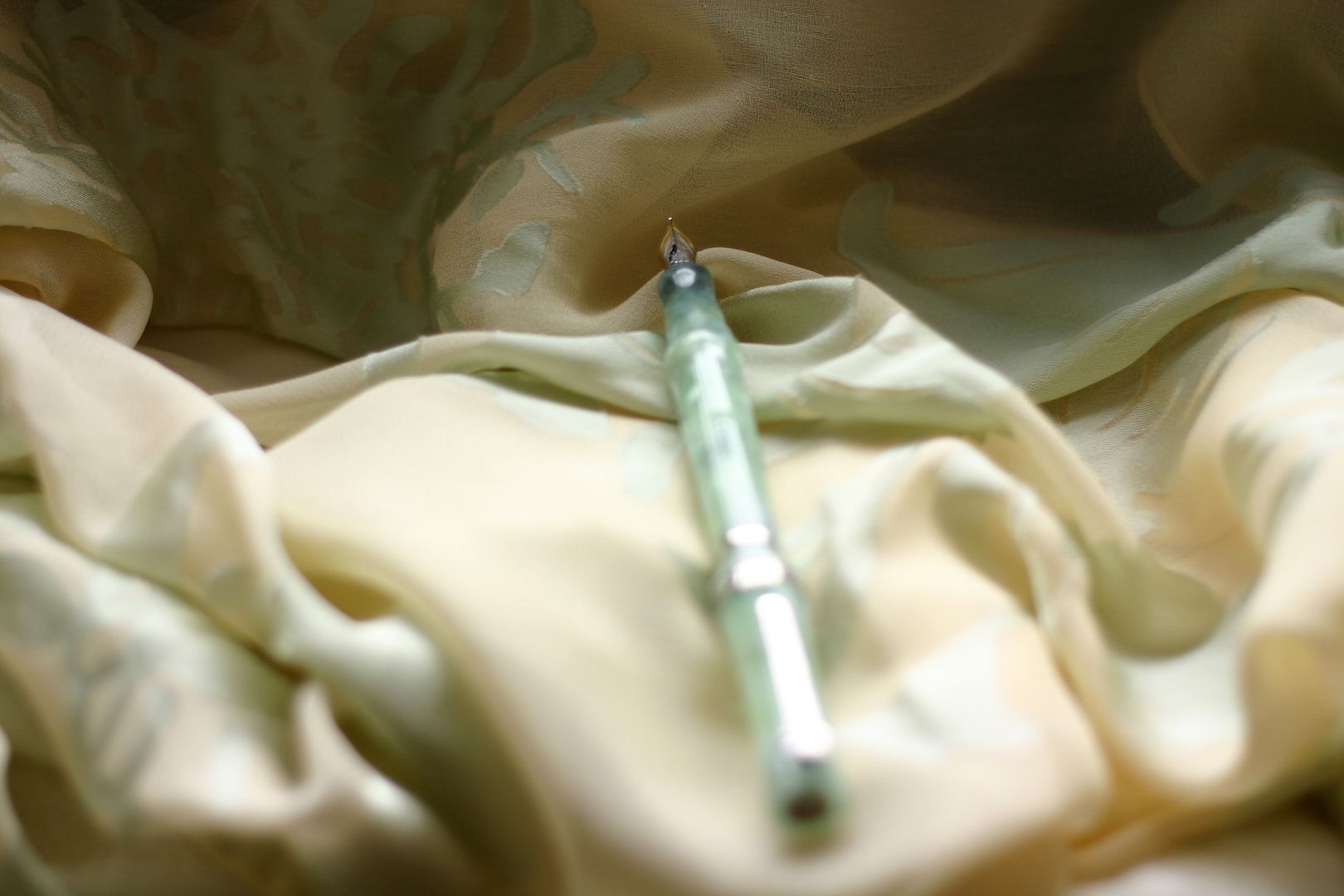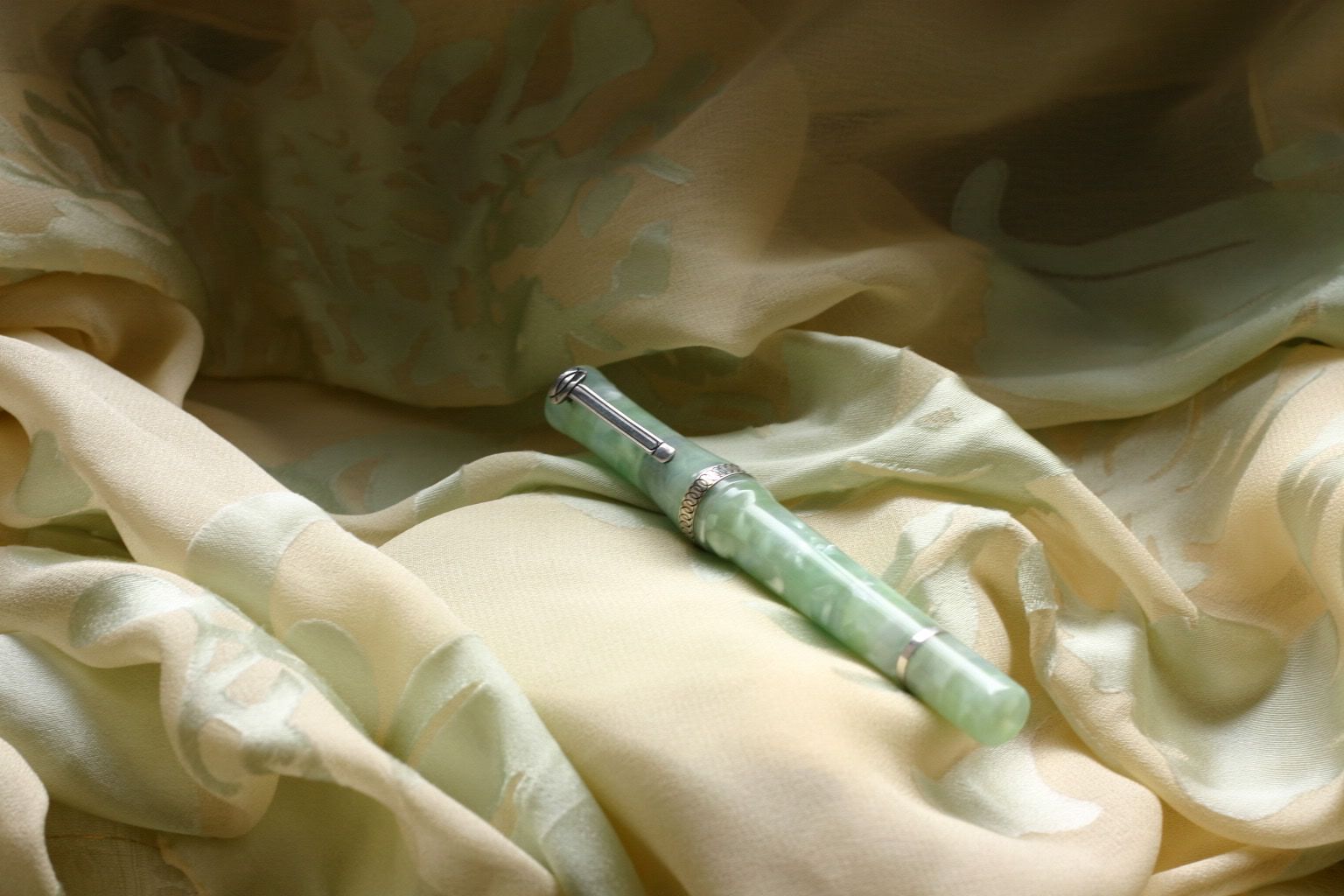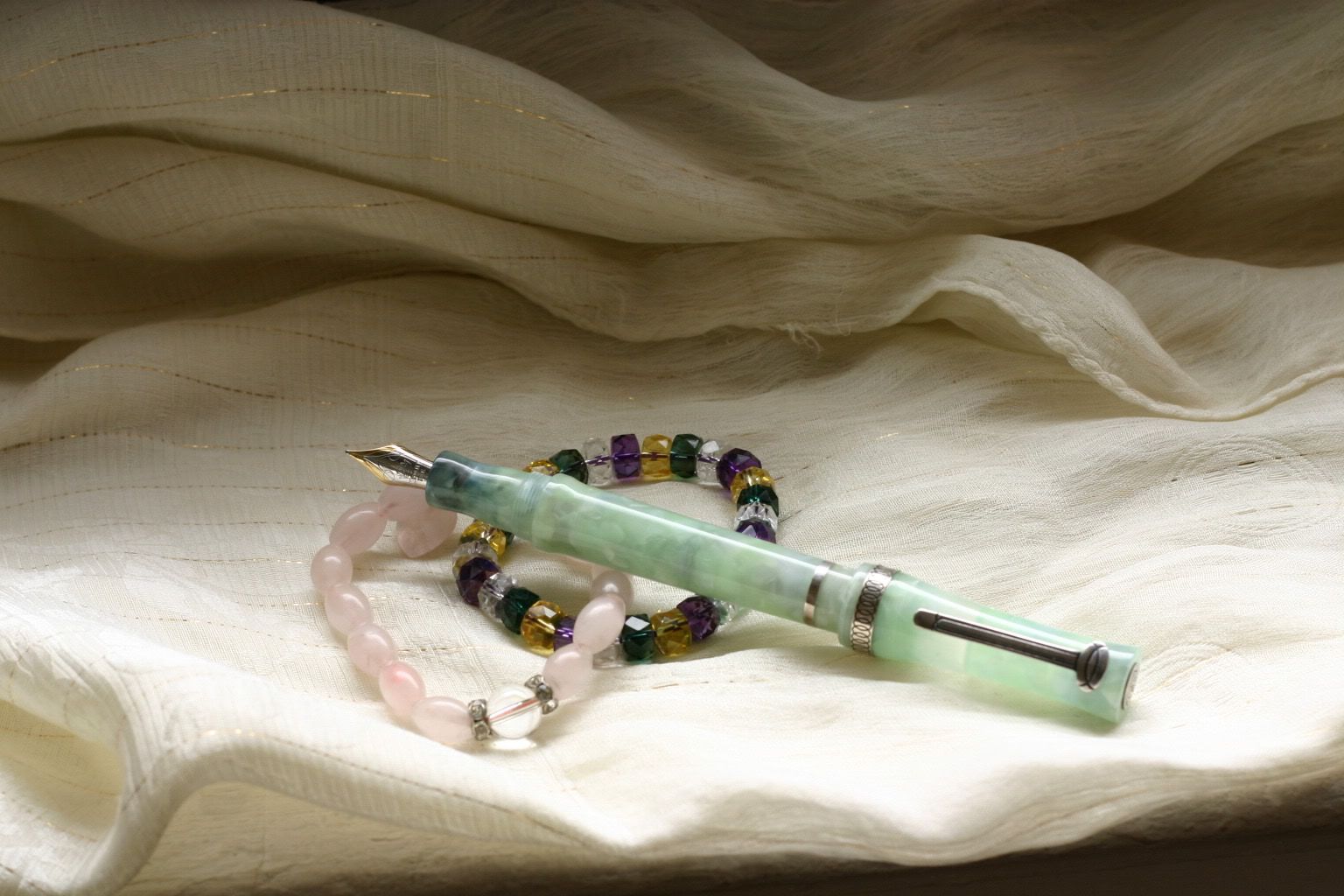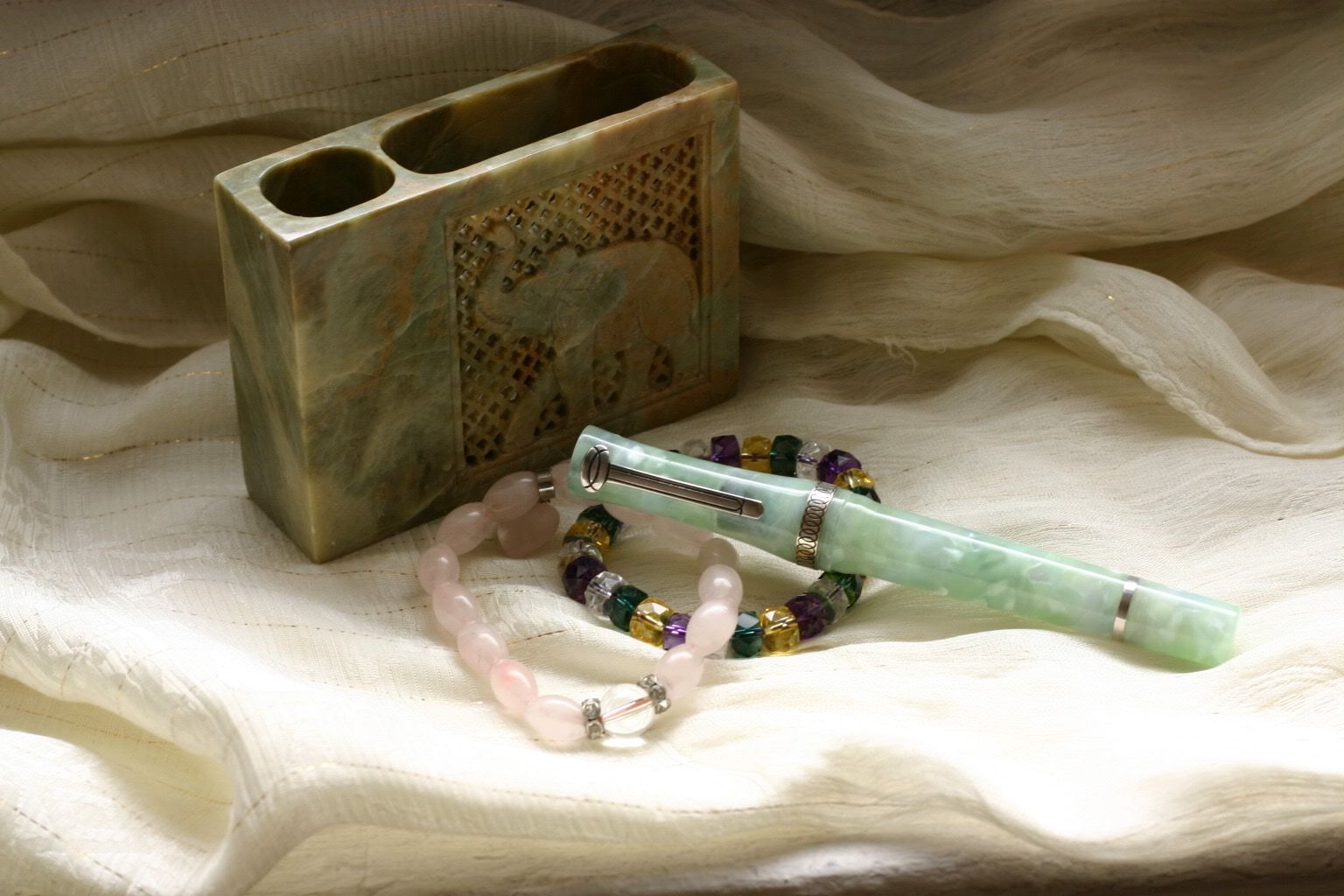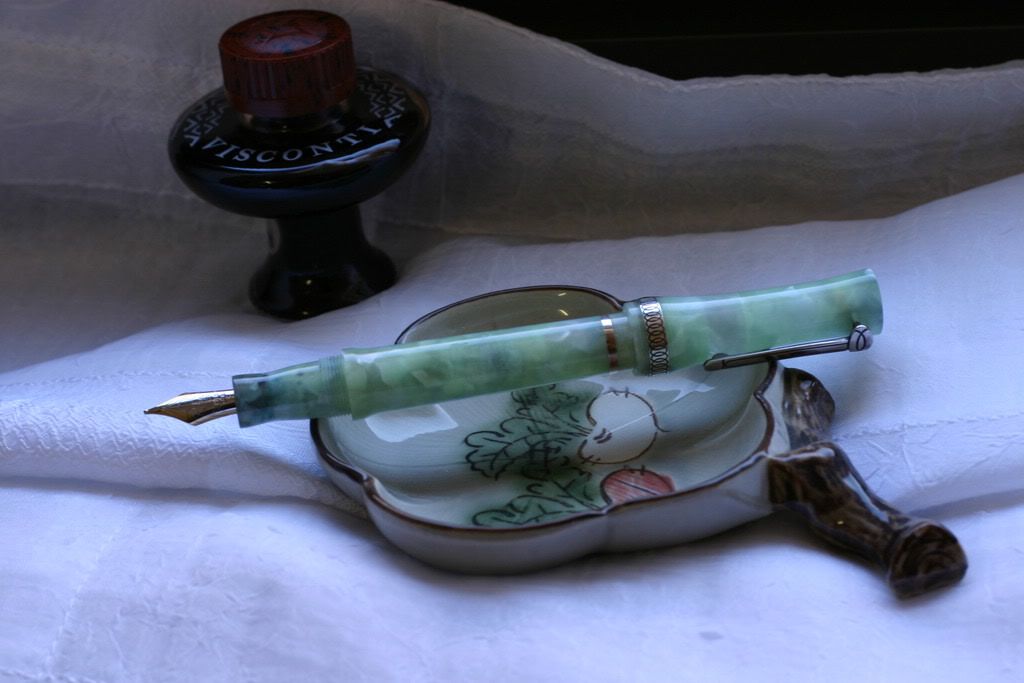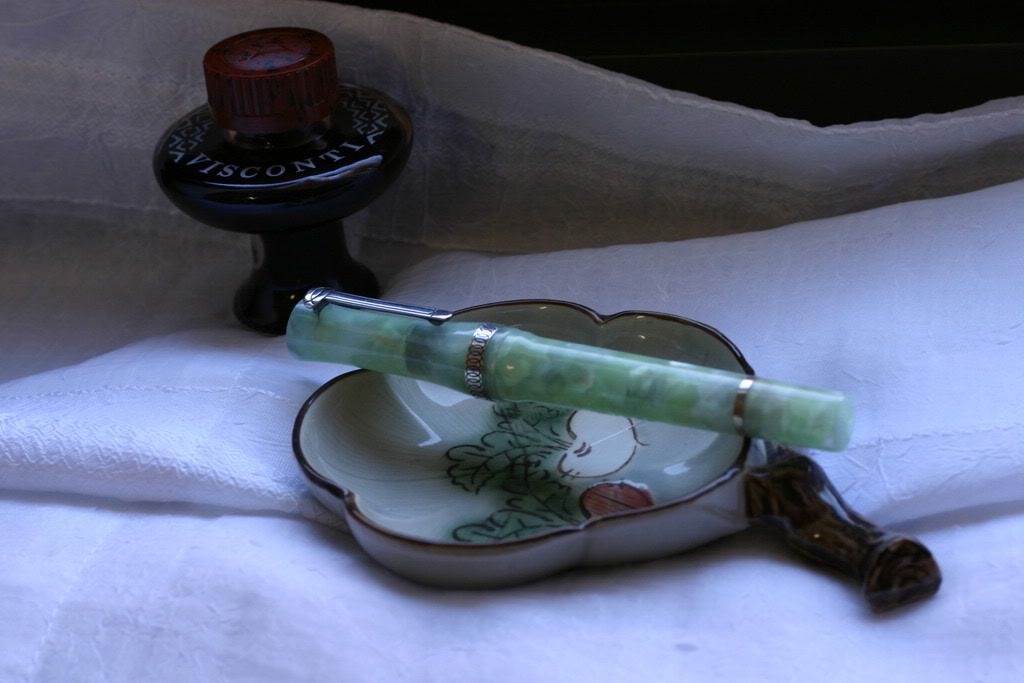 Edited by chuancao, 12 May 2008 - 19:25.