In 1995 I was on a business trip to St Louis when my wife called and said that I had a package delivered. I had not ordered anything so I had no idea as to what it was. She also said that I had an envelope addressed to me from Pen World magazine. I figured it was a subscription request.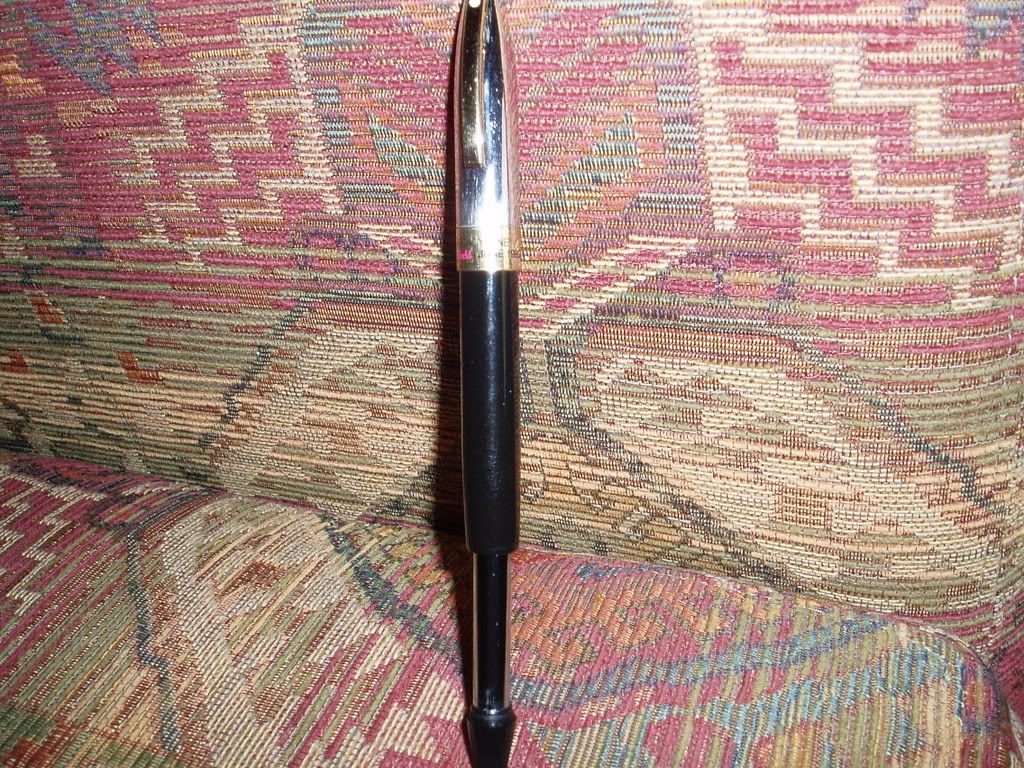 When I returned I was startled to find that I was the grand prize winner of the contest to celebrate the relaunch of the Sheaffer Pen for Men (or PFM), the Legacy. I had entered it months before, and the goal of the contest was to guess the correct number of parts in the new pen. They had mentioned that there were clues scattered around in the magazine. I took apart one of my other Sheaffers, and determined that it probably had between 20 and 30 parts (depending on what your definition of what constitutes a 'part'). I found that a common number in articles, etc in the magazine was 28 so I took a shot with that number.
I had won the very first Legacy off the production line!!! Two other people won #'s 2 and 3, and these winners were scattered around the globe. All of the winners were mentioned in an article in the subsequent edition of Pen World, but these (I have 2 copies) are packed away in the garage so I don't have the details at hand.
On to the review: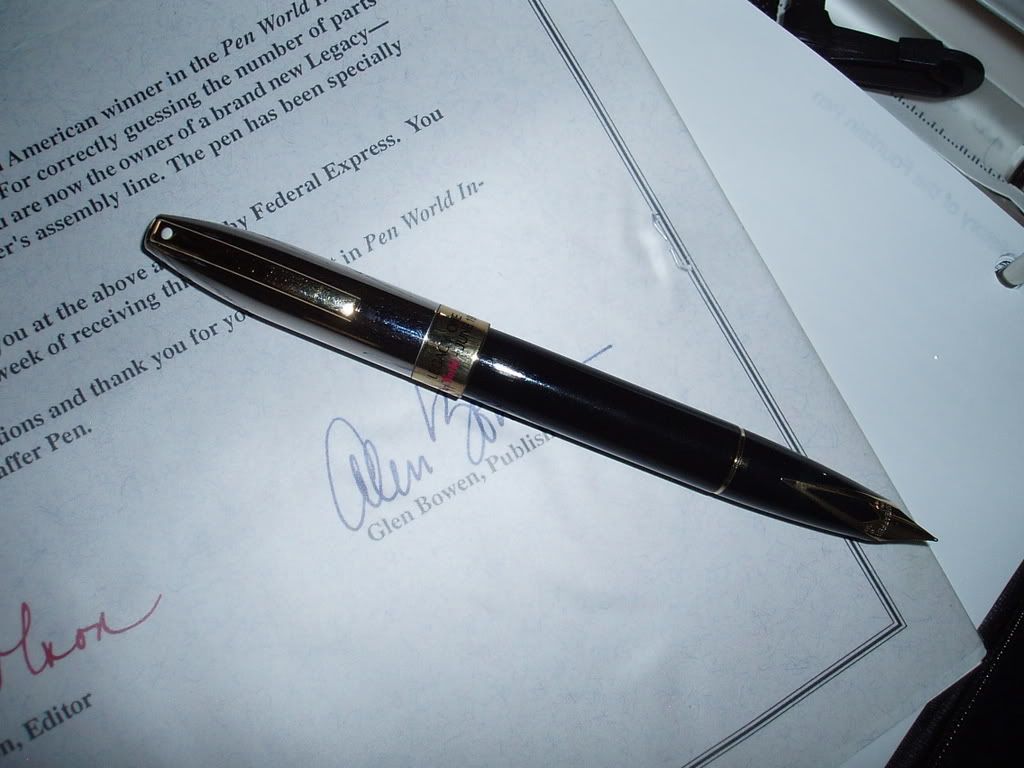 Nib:
5/5
I know that quite a few of you are dismayed to find that I have actually inked this pen, but I am of the school that pens are meant to be used. The reality is that I have only used it 3 or 4 times in the last 13 years. It is interesting to note that, while this was the very first production pen made, it still writes like a dream, well before the time where quality control programs are rampant in the production of most products.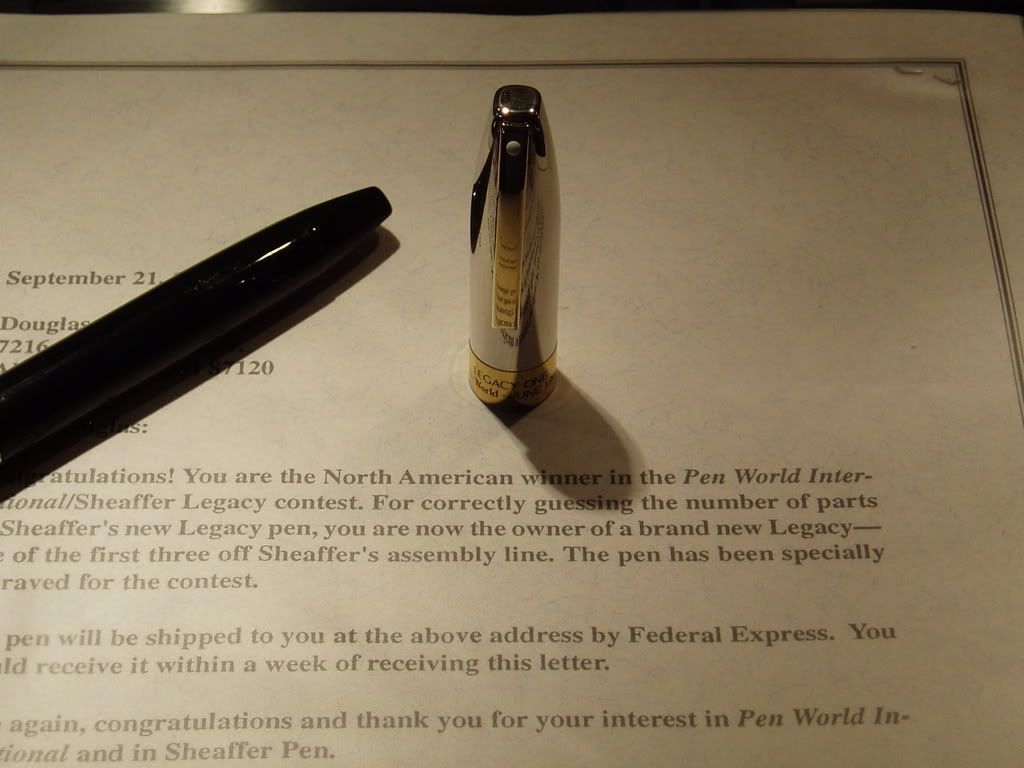 Filling System:
5/5
This was the first exposure I had had to the Touchdown filling system, and it makes me wonder why this in not in common use. You unscrew the blind cap, pull out the end piece, stick it in the ink well, and push. Once this is done, you just screw the blind cap back in and you are ready to write. This is similar to other systems like Visconti, but I had never realized just how satisfying this could be.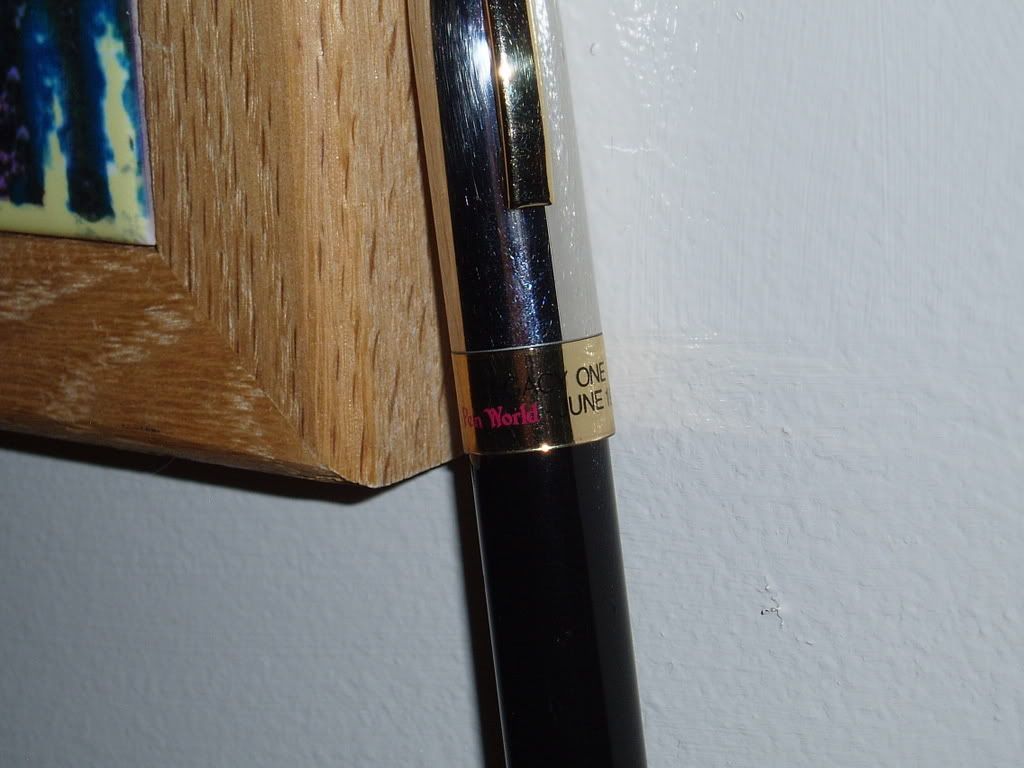 Appearance:
4/5
When I first got the Legacy, I thought it was huge, easily the biggest pen I owned at the time. It still had a great feel in the hand, with that compact, but stocky look. One thing I do not care for (and after looking at other Legacy's) is that posting the cap, or even putting the cap over the nib leaves scratches. This is not a pen I use, but just the act of pulling it out to show friends had left minute scratches on the body.
The center section (which is tough to see in my crummy photographs) is engraved 'PEN WORLD-LEGACY ONE-JUNE 1995'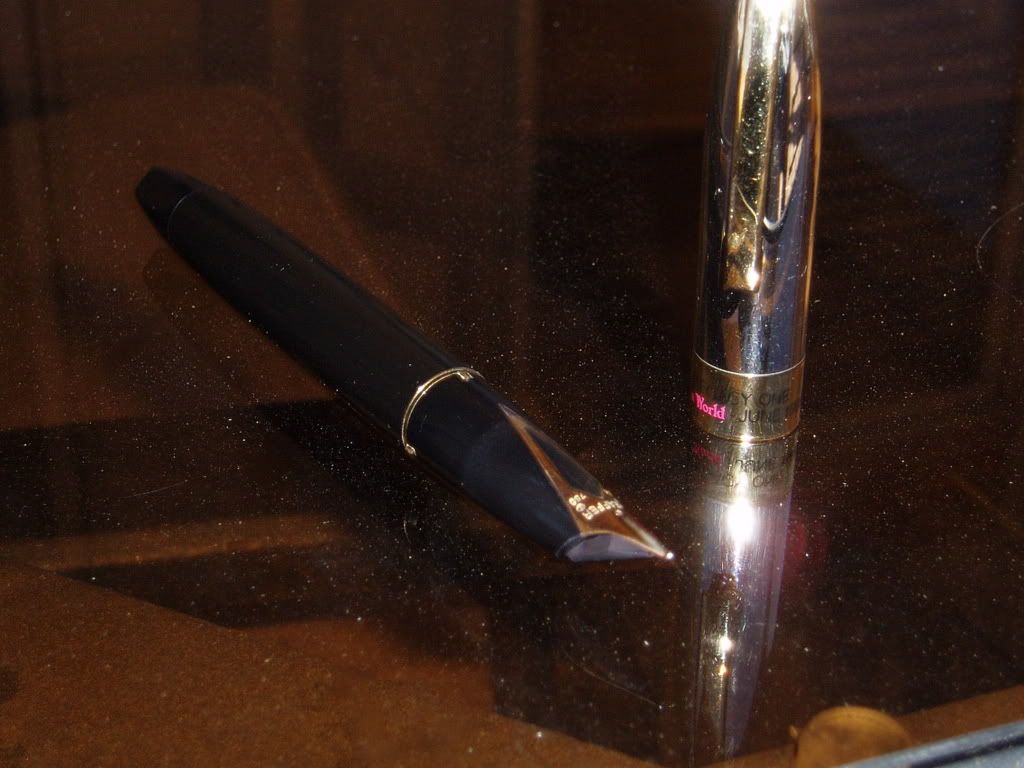 Value:
10/5
Need I say more?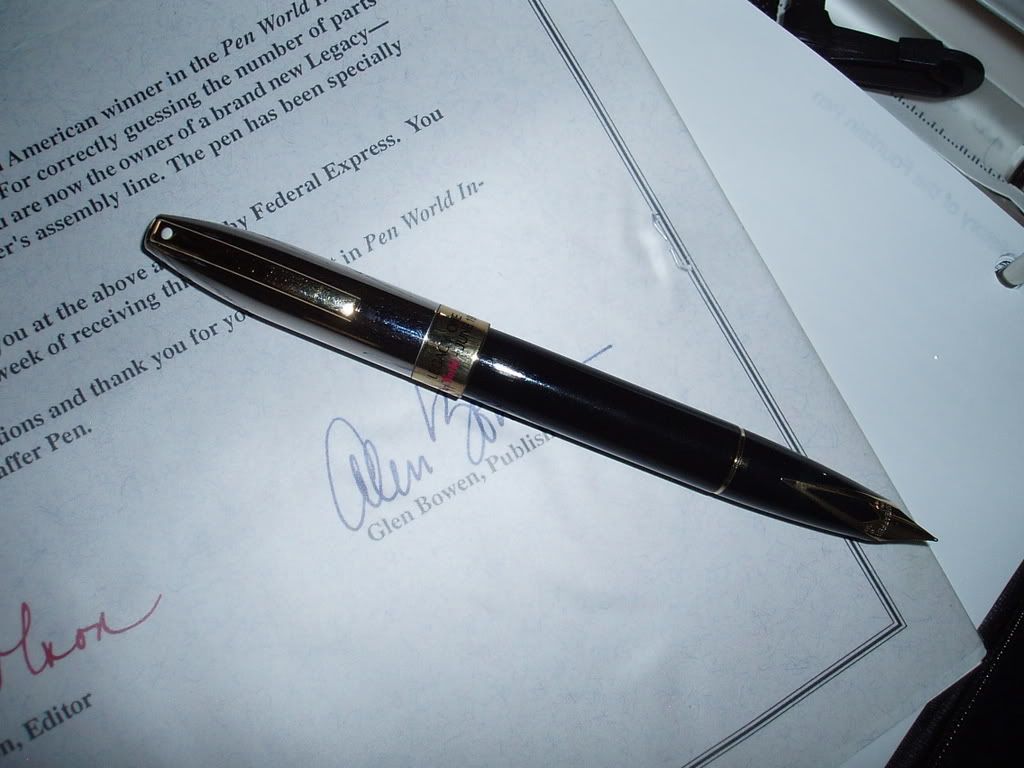 Conclusion:
I feel honored to have won this pen, and it gave me a new perspective on just how wonderful American pens were in their heyday.