Reform is a German company that is no longer in existence, but their pens can often be found NOS. They are lower-end pens, but they tend to be good values. I was only able to find this pen from speerbob's ebay store, but I was intrigued by the low price and piston-filling, so I decided to try one.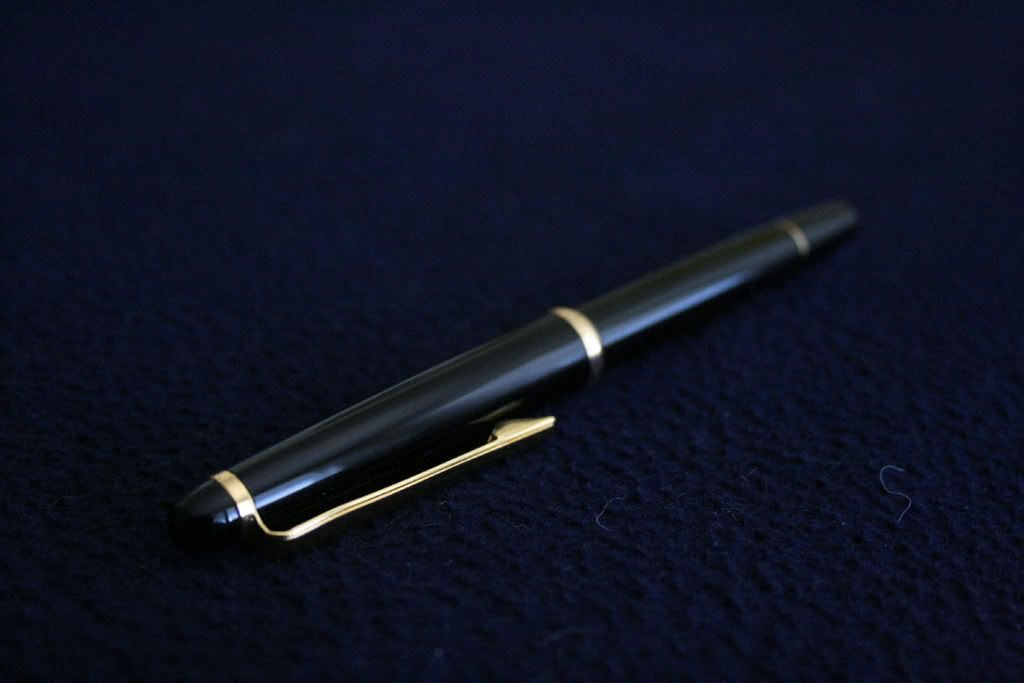 Build Quality: 6/10
You can tell this is a cheap pen, with the cheap feel to the plastic, clumsy and slightly flimsy-feeling clip, and general lack of attention to detail. The plastic around the ink windows scratches easily, and the plating around the cap band is a little uneven. Still, given that, the build quality is not bad, even not considering the price. It is a perfectly functional pen.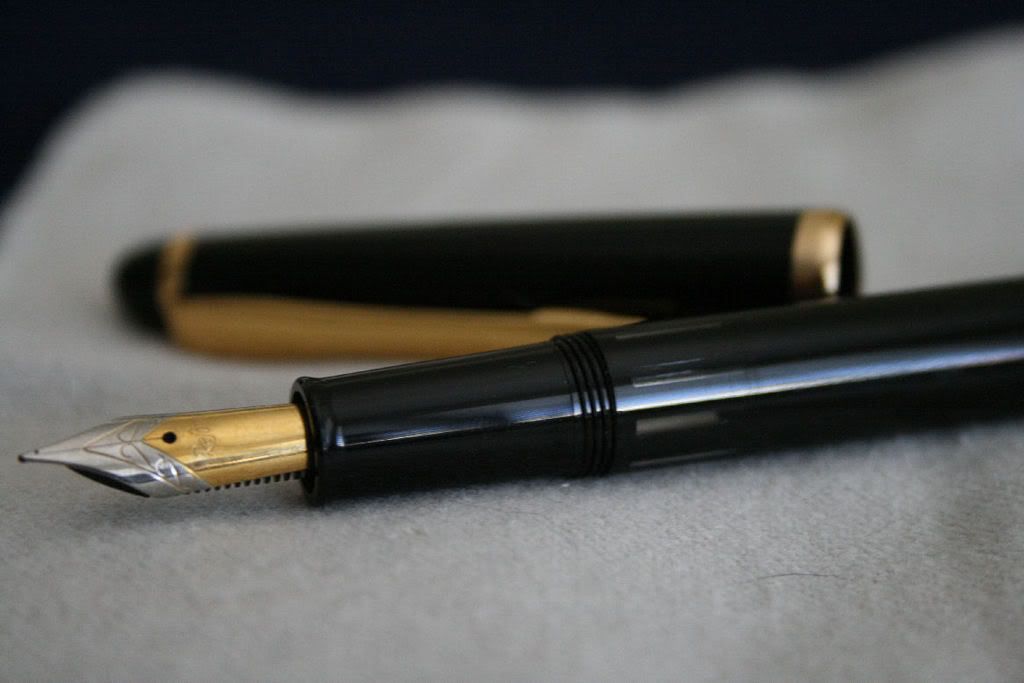 Grip, balance, and feel: 7/10
The grip is very thin on this pen, which makes it less comfortable than it could be. The threads are a good distance back, so they don't make uncomfortable imprints on your fingers like the Pelikan 200 does. The pen also posts well, and is well-balanced. But most importantly, this pen is very lightweight. It's made of all plastic parts, so you won't notice the weight when you write with it. Despite the cheap feel it gives the pen, it does make it comfortable to use, and that's all I could ask for in a budget pen like this.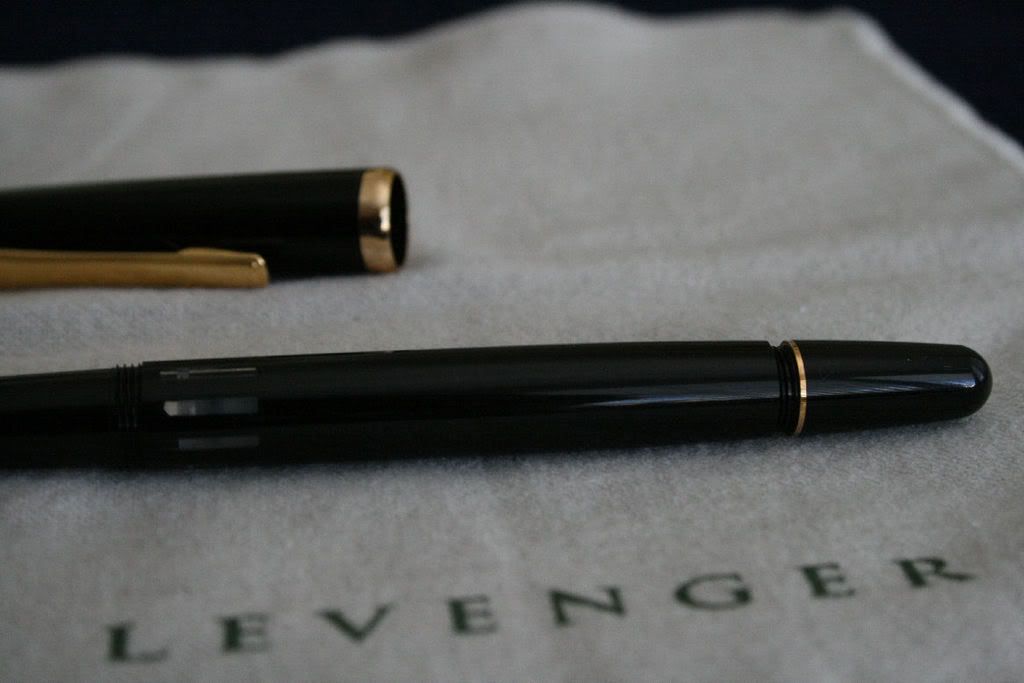 Filling system: 8/10
It's a plastic piston, so it doesn't have a very high-quality feel to it like the brass piston on the Pelikan m800 and m1000 have. I found it to be extremely stiff, but then realized that this was because of the age of the pen, and applied some silicone oil. Now, I see that this pen has an extremely smooth piston that doesn't leak; it appears that the plunger is made of a rubbery material. This is more than I would expect on a pen in this price range, and it certainly sets the pen apart from its c/c counterparts like the Lamy Safari and Waterman Kultur (and even the piston Wality's, since their pistons cannot compare to this one in functionality). The ink windows are little slots, much like the ones seen on the Montblanc 149 and 146. They work well enough, but for some reason, the ink seems to stick to the plastic on the inside, which negatively affects the readability. Overall, a very functional filling mechanism.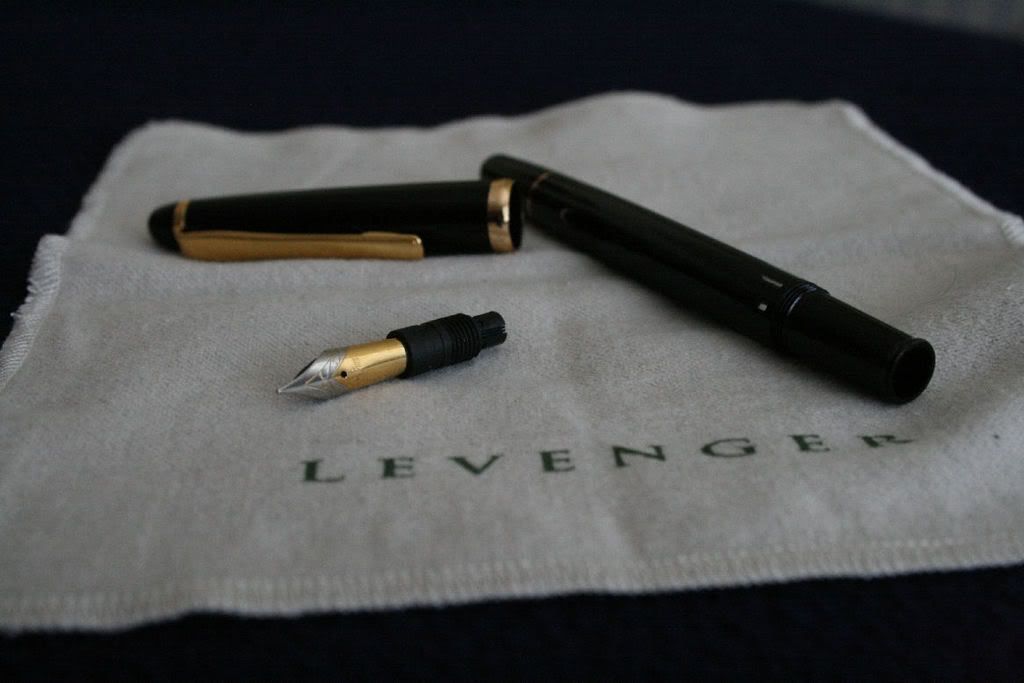 Nib: 8/10
This pen features a 2-tone plated stainless steel nib, unadorned except for the company name. It writes fairly well, with some noticeable tooth, but not scratchiness. It lays down a thin, fine line with good consistency. The fins on the underside are thin and can hold excess ink. Surprisingly, the nib unscrews from the body, a feature not expected on a pen in this price range.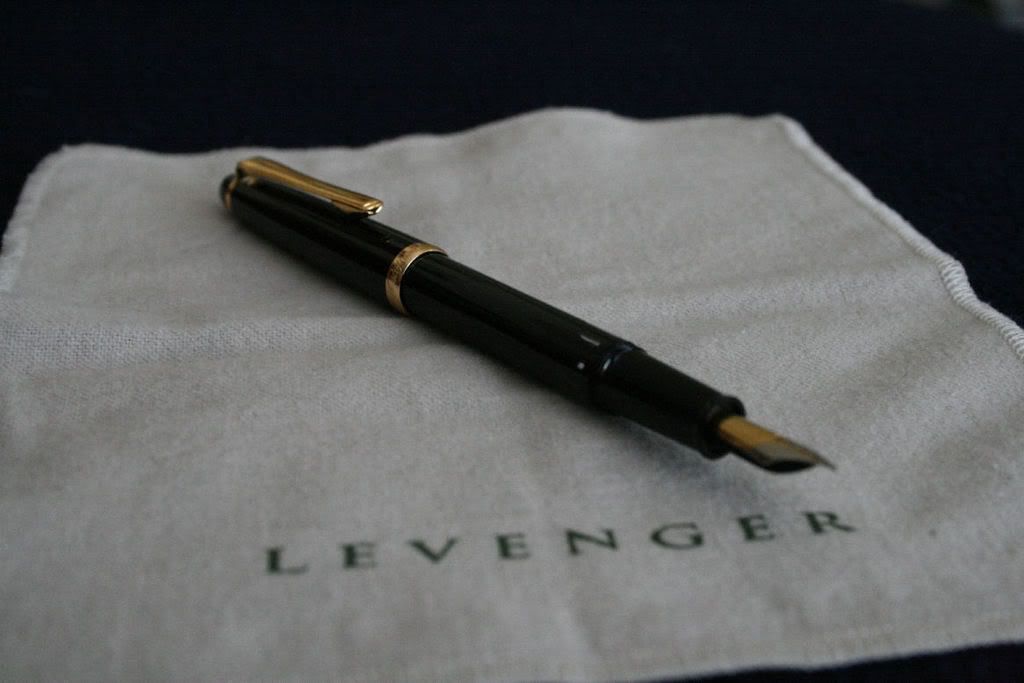 Value: 10/10
I got this pen for $24 shipped, a good price for a fountain pen. Considering the piston filling, unscrewable nib, threaded cap, sophisticated appearance (it doesn't have the intentionally cheap look that a lot of "school pens" have), and functionality, I would consider it a very good value. It fulfills all the basic requirements for a fountain pen at a good price. I would consider it my favorite cheap fountain pen, above the Waterman Kultur, Wality 69, Hero 100, or pretty much any c/c IPG nib pen out there.