I have to say that if I was to name one pen, from my collection, a 'grail' pen, this would probably be it. The design is original, the look is beautiful, and it writes amazingly well. I got the pen at Altman Luggage for $970 dollars, great service from them as always (I know, I always play them up, but honestly, they have amazing prices and match whatever you bring to them!). So, after waiting for a week and a half, today I called in and was told 'The eagle has landed!' Direct quote mind you
. So, here we go...
The pen comes in a rather large box, the color of which practically matches the pen, and this box comes in a cloth (which you'll see in the picture below) and all of that in a yellow Visconti Box. Inside you will find the instrument with which you can measure the 'golden ratio' or 'divine proportion' or 'phi', call it what you like, of objects. It's got an interesting history to it, so I'm appreciative of that. For the record I have number 390 out of 1,618, so I guess there are plenty to go around (start saving up!)
.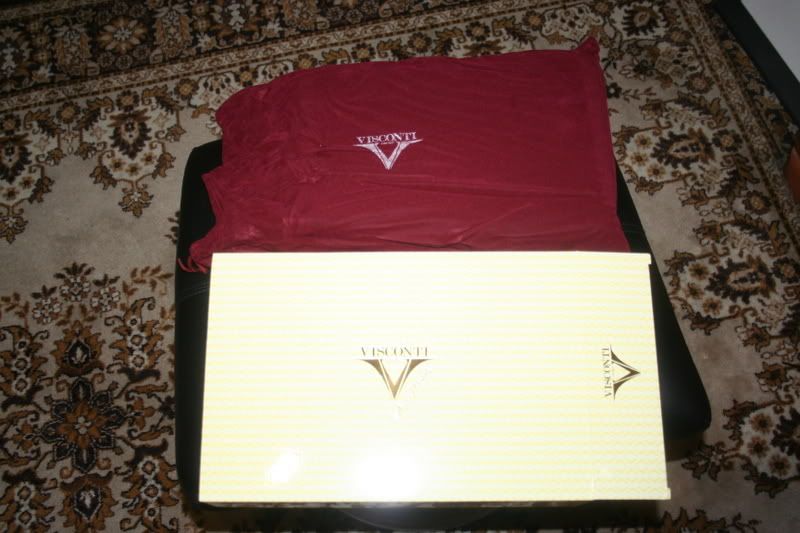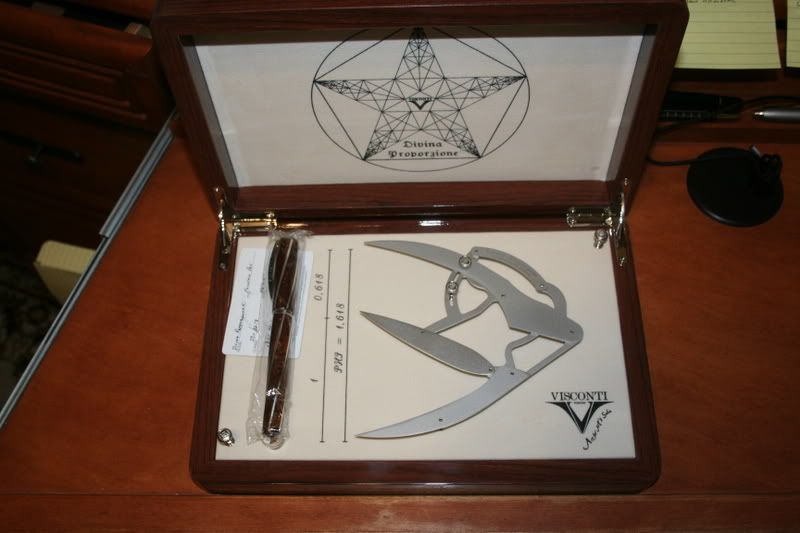 The pen itself is gorgeous! The color is dark and striking, the nib is the usual two toned that comes with Visconti LE pens and but I have to say I got the Medium Nib and the difference is striking between this one and the Black Storm that I had which had an F nib. There is a little feedback, it is smooth but still you can feel it as you write on the paper which is fine by me. More on the Nib later on. The silver accents going through the pen are beautiful and from a distance this pen is just as wonderful looking at it is up close.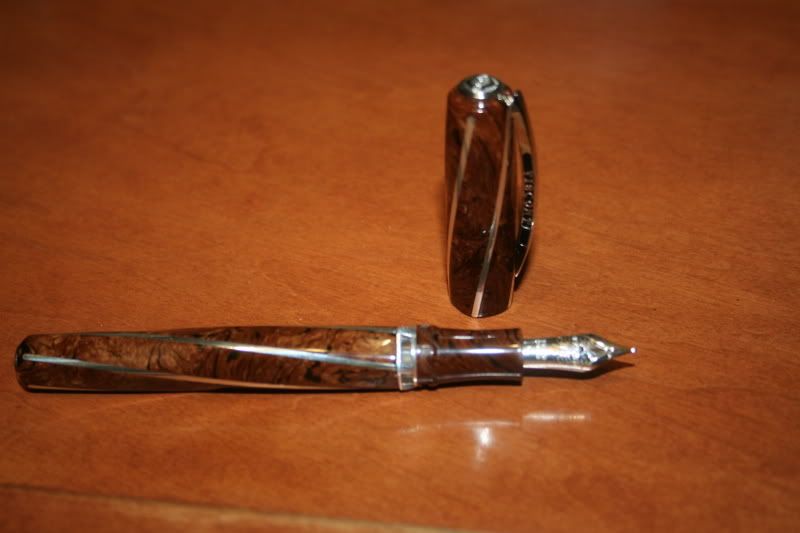 The Nib! As I mentioned above, I like the M much more than the F. Compared to the Stipula M that I bought yesterday it is wider and I honestly like both line widths that these two pens offer. I will say that this nib is a Wet writer. I filled it up with PR Velvet Black and the color is perfect! There is a little flex to the nib, as there was with the F on the Black storm, but as you write with this pen you can feel how smooth it is and the above mentioned feedback is heard as you write on paper rather than felt.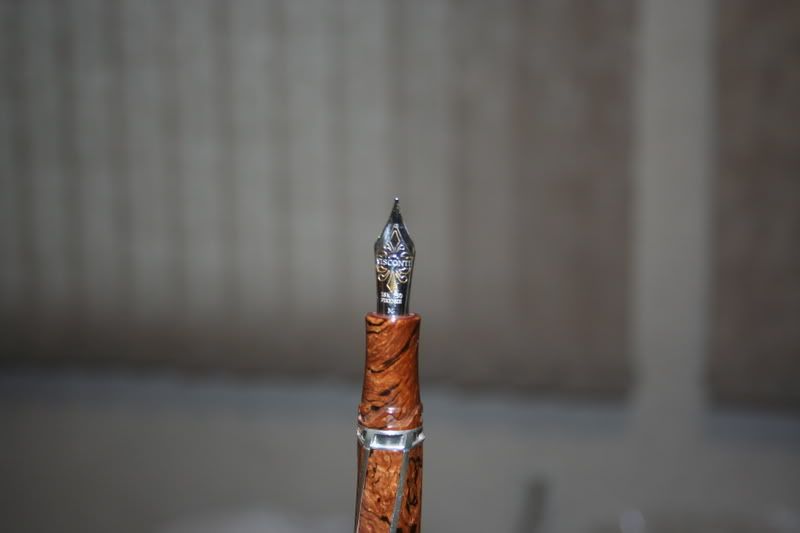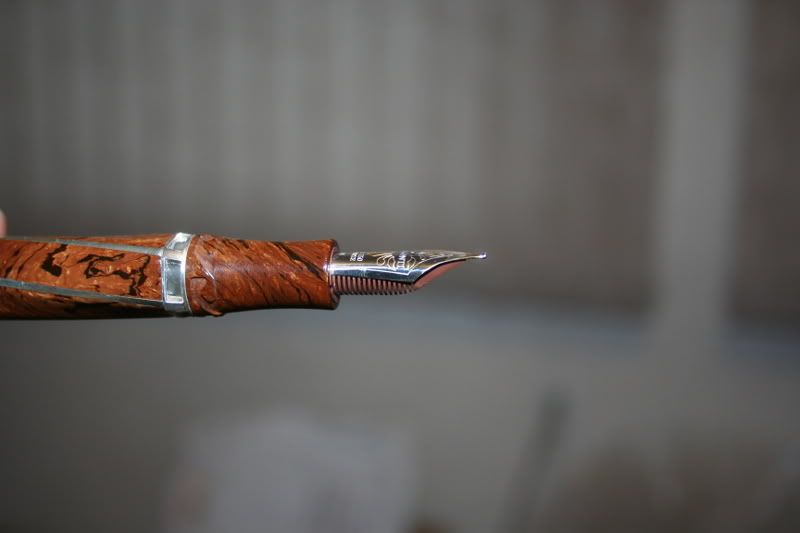 To fill it up we have the push, pull, touchdown system. You push the back button, it comes up a little, you pull it out, then push it back down when you put it in the ink bottle and it fills up. I like this better than the 'double' filler system the Black Storm had. I have to say that this pen practically hit the bottom of the private reserve bottle to get it into 'position' for pushing down the filling mechanism, so be careful with PR ink bottles if you have this pen
.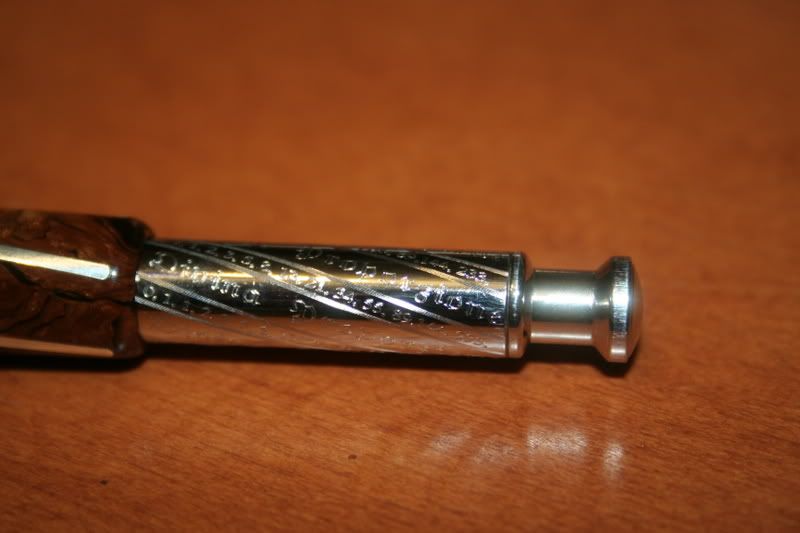 All in all I'm most definitely happy I got this pen to celebrate my acceptance into a PhD program
well worth the money I'd say, it is absolutely a pleasure to look at and use. I love the design, that's what originally attracted me to the regular black Divina but this pen is just a step up and I think it marks the occasion wonderfully!