At last I have received my 2008 BOC. I know that this pen has been a source of controversy among some of the folks on FPN, so I'll try and address some of these issues in this review.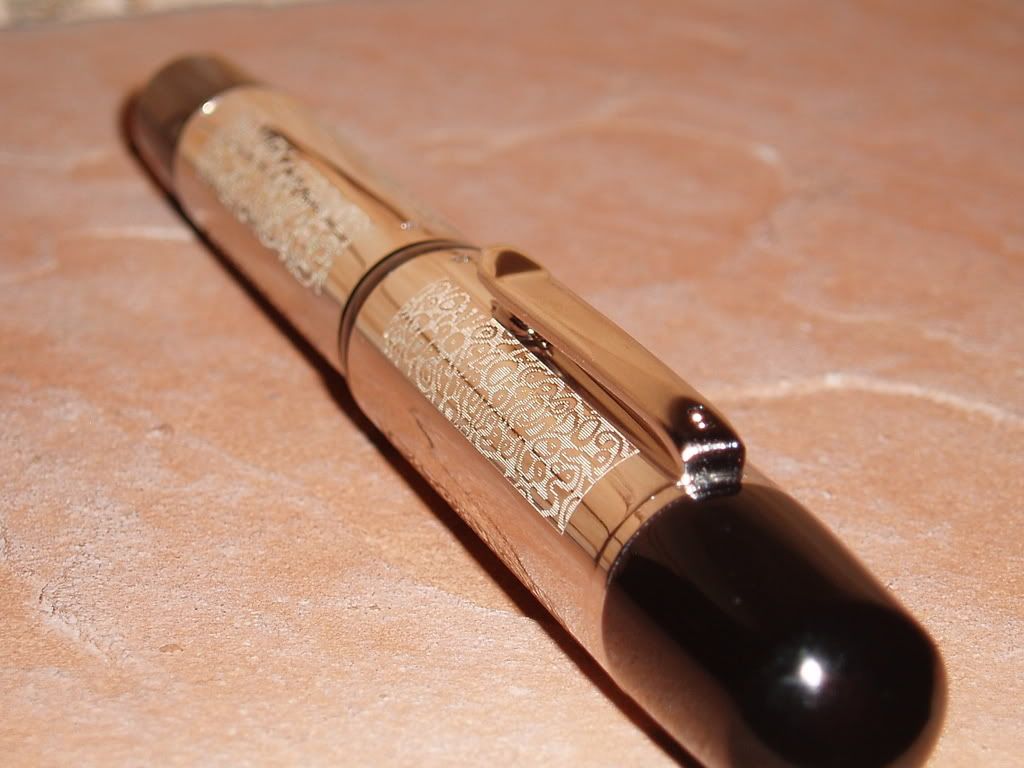 Appearance:
4/5
I'll just jump right into this:
This seems to be the most controversial aspect of this pen. I have heard members talk of this pen as 'being directed at the hip hop community (a lot of 'bling') ', which I think is a way of saying that it is a little over the top. While the panels on the side are definitely a major component of the design, they are much less overt than the pictures would indicate. PLEASE EXCUSE the poor quality of my photos. The engravings seem to really stand out in the pictures, but they are more subdued in the flesh.
The panels themselves seem to be of the same design, but are reversed on every other panel. According to the paper that was in the box, the silver body and cap were coated in rhodium before the engraving was done. This way the smooth silver areas will stay shiny while the engraved areas will tarnish and darken with age (I can hardly wait). The tactile feel of the engravings is wonderful while you are holding the pen in your hands.
The shape of the pen is the same as the Poseidon-short (when capped) and stocky. The design is reminicient of a vintage Pelikan. I like the design so much that I am thinking of buying a Poseidon to compliment this one. One the pen is posted though, it is fairly long. Bexley is about the only company that makes pens that are well balanced enough to allow this (I usually don't like long pens).
The balance is good whether it is posted or not, and the weight is not at all heavy for a silver pen (again, I normally don't care for pens that are too weighty or top heavy). The body is also long enough to use w/o posting.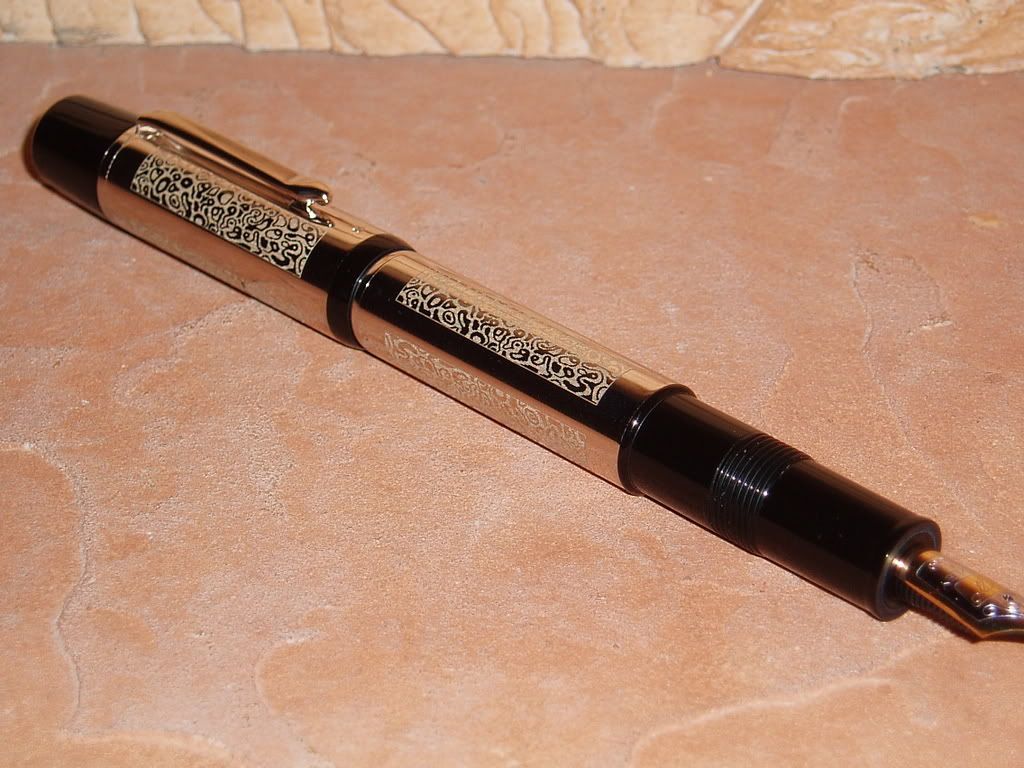 Nib:
4/5
It is a Bexley nib so what more can you say? All of my Bexleys have been fairly thick for the nib size (this is a fine, but it writes a little more like a medium), little to no flex, but great writers.
This may be the best writing one of all with approximately 25% tooth, and 75% smooth balance. I purchased it from Richard Binder. I know that he is supposed to 'test' each pen he sells, but I don't know what this means (does he dip it and if it doesnt skip, he ships it?). In any case, i am guessing that he must put it through some of kind of test because this pen is flawless.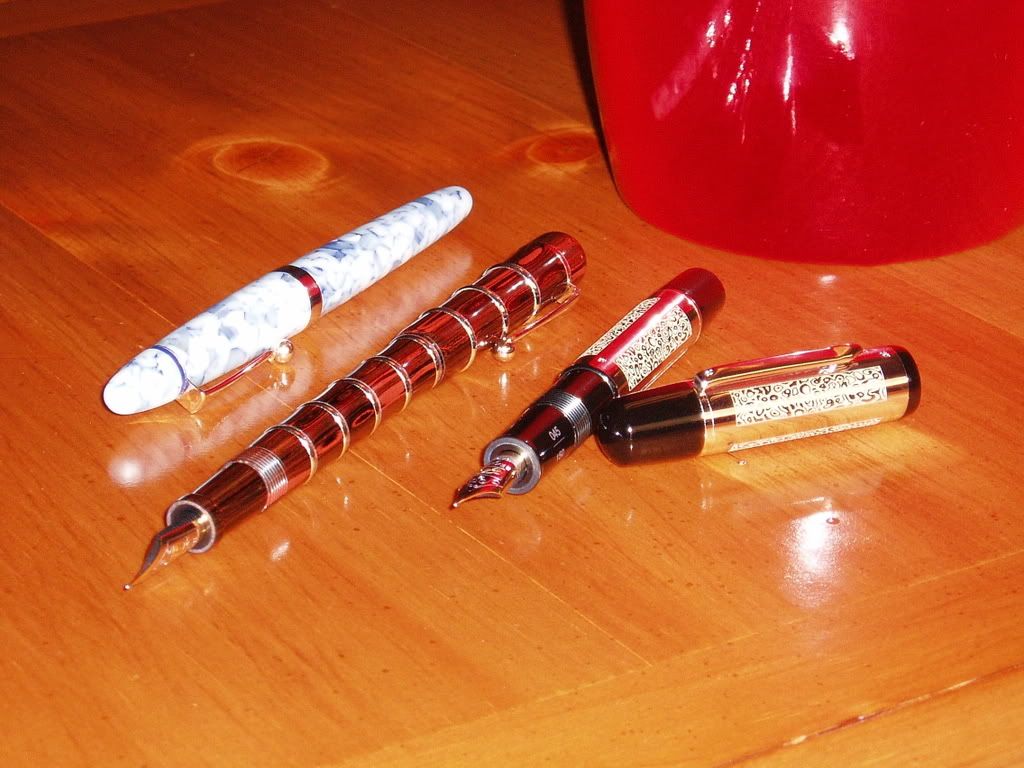 I've shown this pen against two other Bexleys: my 2007 BOC (which convinced me to buy this one), and a Submariner.
Fit and Finish
4/5
There were two defects out of the box: 1) there was a very minor blemish on the clip, and 2) just as you unscrew the cap, there is a rough area on the threads. I have an Equipoise that did the same thing, and it eventually smoothed out. Other than that, this is probably the best built Bexley I have.
It is not often than you say that a company's products are getting better with the newer models.
Speaking of the box, if you are one that is into the total package (a koa wood and titanium case along with a 85 page treatise detailing Howard Levy's musings on how he was inspired to create this pen) you will be disappointed. The box is faux lizard, and there is a plate that appears to be attached to the top of the case with double sided tape that says 'Bexley 2008 Owners Club).
You were going to buy this pen for the box anyway, were you?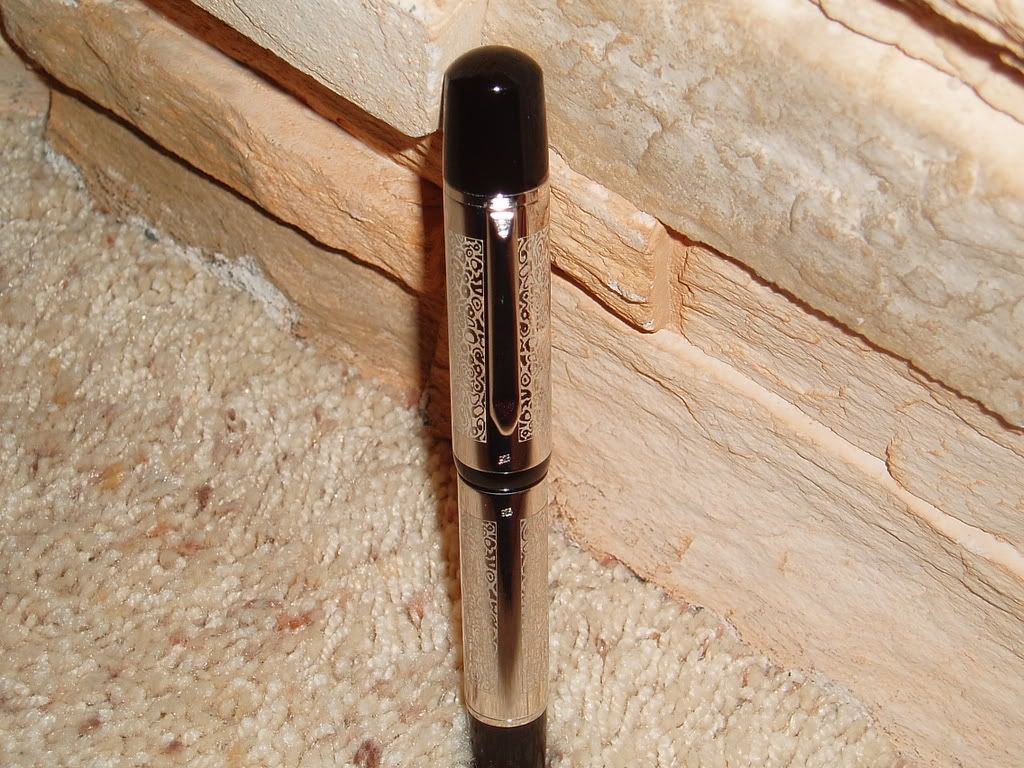 Value/Conclusions
5/5
How did I come up with a 5/5 rating when all of the individual categories are 4/5? This is one of 150 pens that were produced in this color, and as a truly limited edition, it is a bargain compared to the slight premium they charge over the standard models. It is beautifully built, is a wonderful writer, and has a distinctly American design. This is one I'll keep for future generations....so watch it with the comments on the looks, okay?............I'll have the last laugh when I post a picture in six months showing that beautiful patina....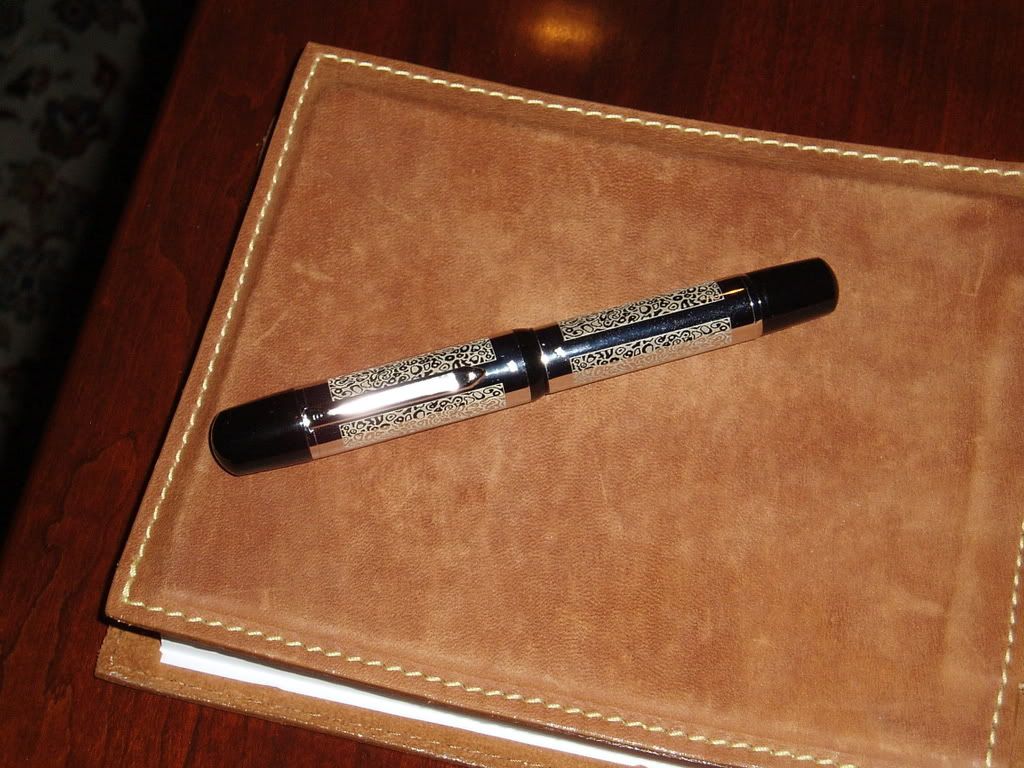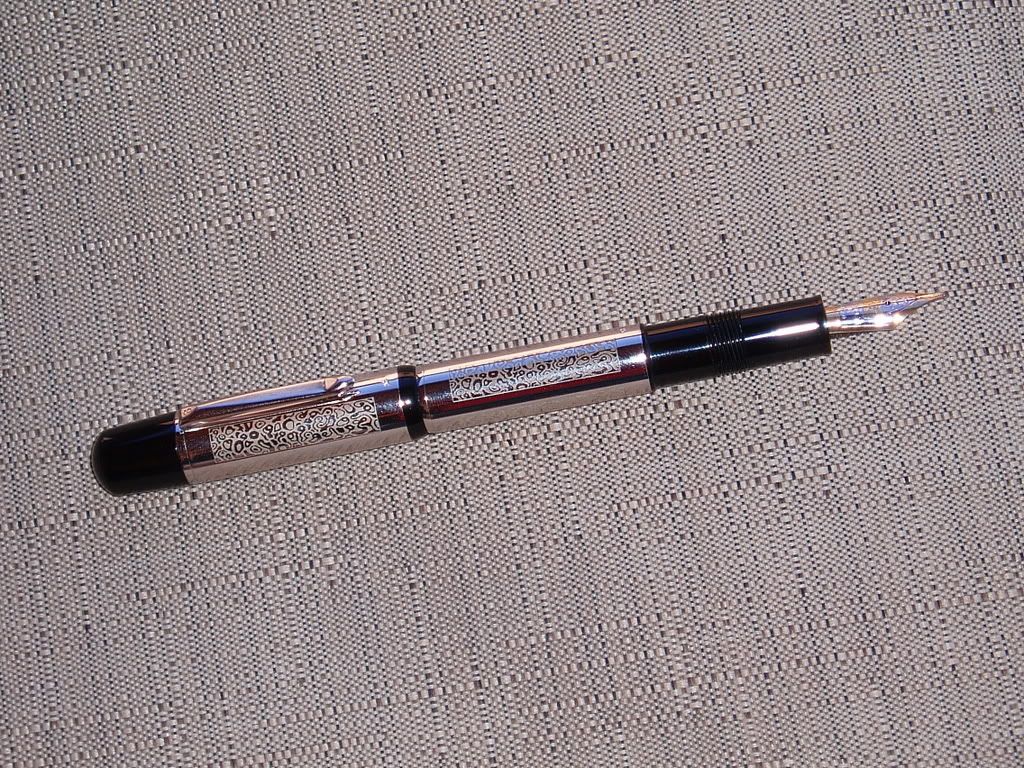 Edited by Doug C, 11 February 2008 - 01:06.