Alright, another Chinese group to be reviewed. Quick overview because there's a lot of handwritten stuff.
Hero 616 [$5] - I bought three of these, which varied from nearly unusable to wonderful. Worth buying a few to get a good one, the less easy writers can be given away.
Hero 330 [$5] - A nice extra fine line, I got a good one but there's probably a chance the next would be scratchy. A '61' ripoff, I like the looks and the little "star trek" arrow makes me smile.
Hero 329 [$5] (Not pictured, given away) - A thicker line than either the 616 or the 330, a real medium, the one I bought has good flow and writes smoothly. I, however, don't really like how it looks compared to the other Parker wanna-bes. The cap, especially, is cheap and unattractive.
Hero 83 [$6] - A '45' derived design with a sharkmouth semi-hood. Great writer, I wish I could find it online. Very fine line, like the 330, but smooth, smooth. I wish it weren't ugly.
Hero 316 [$5.50] - Another one unable to be found online. Semi-hooded, a medium-fine writer that I accidentally filled with India Ink because it was sold to me as fountain pen ink and I cannot read Chinese. I cleaned it out and replaced the Hero Black (India) with Hero Blue-Black. It was smoother with the black, but I think if I filled it with any better lubricating ink it would be again the great writer it was. Not too appealing in looks to me, but sleek and a good gift pen.
Now, images and writing samples. A lot of them.
Top to bottom: 616, 330, 83, 316

A nib shot of the 616 and 330. This is the only shot of these because there are many to be found online.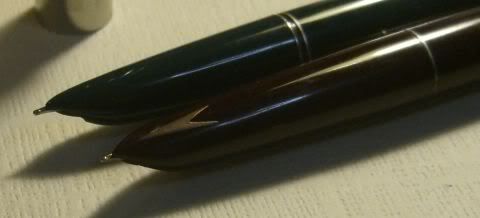 Hero 83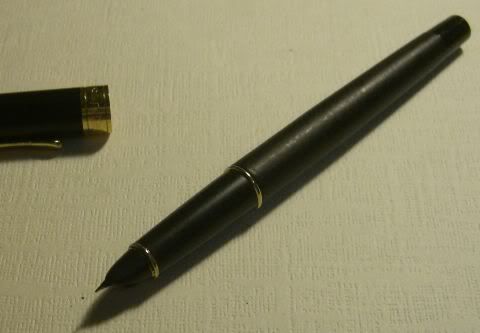 Hero 316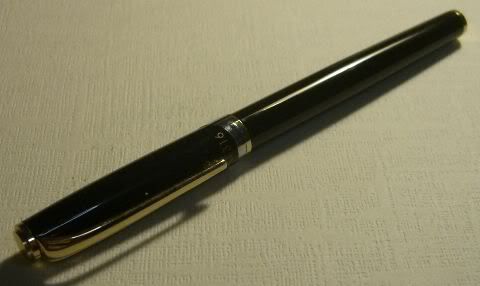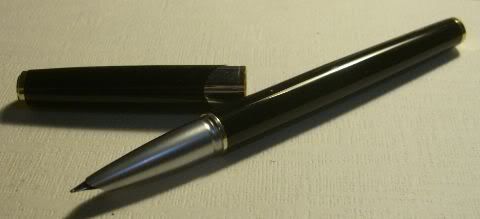 Now, writing samples. I wanted to be thorough.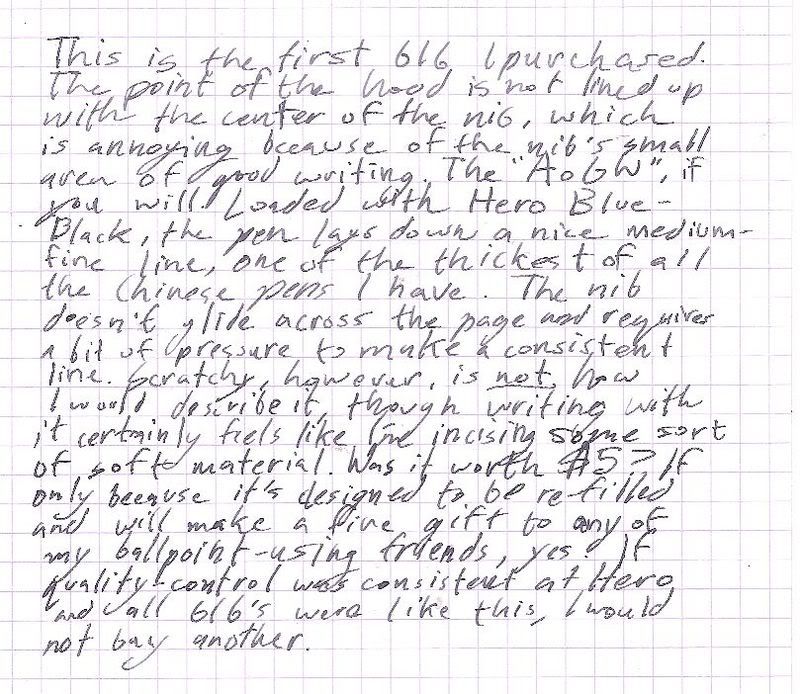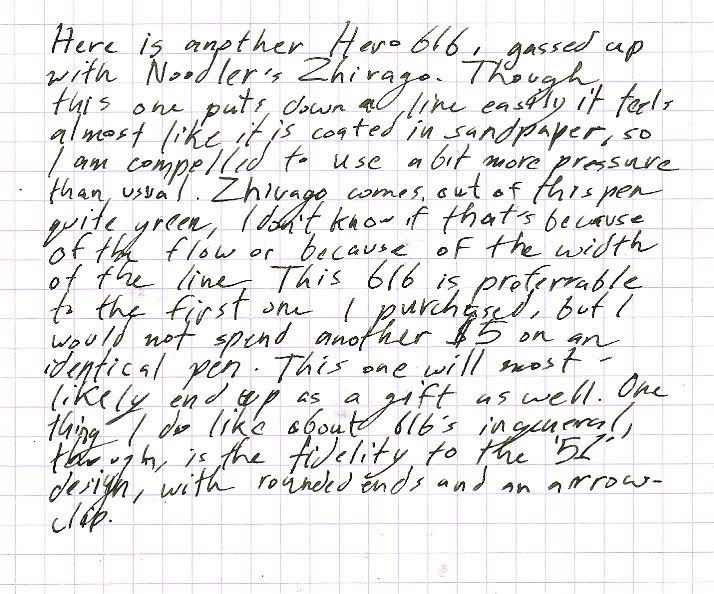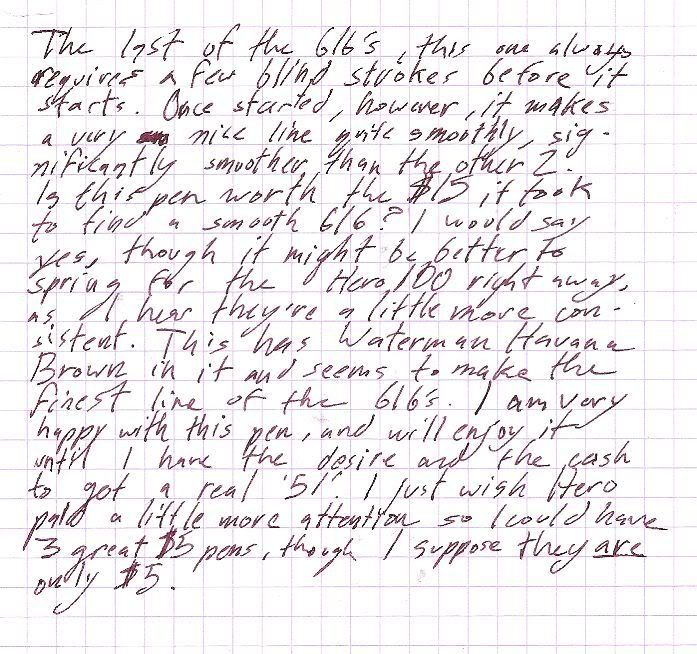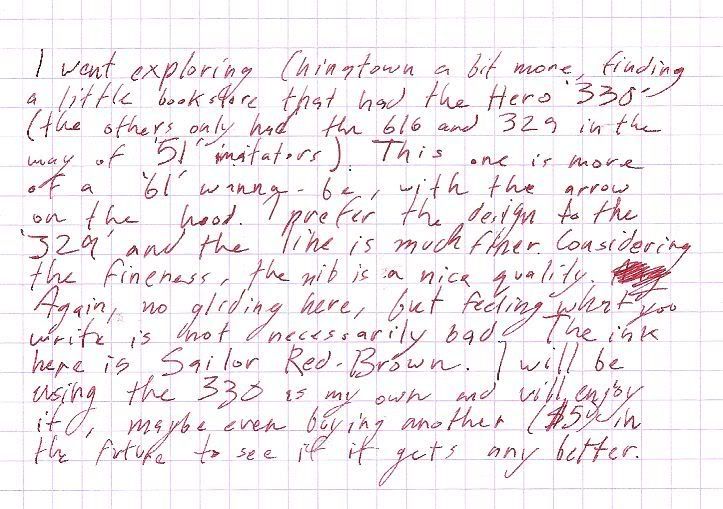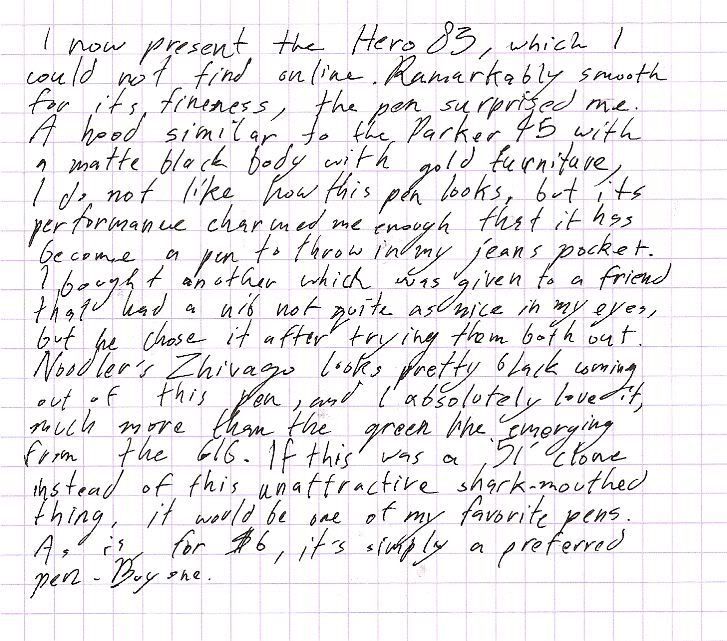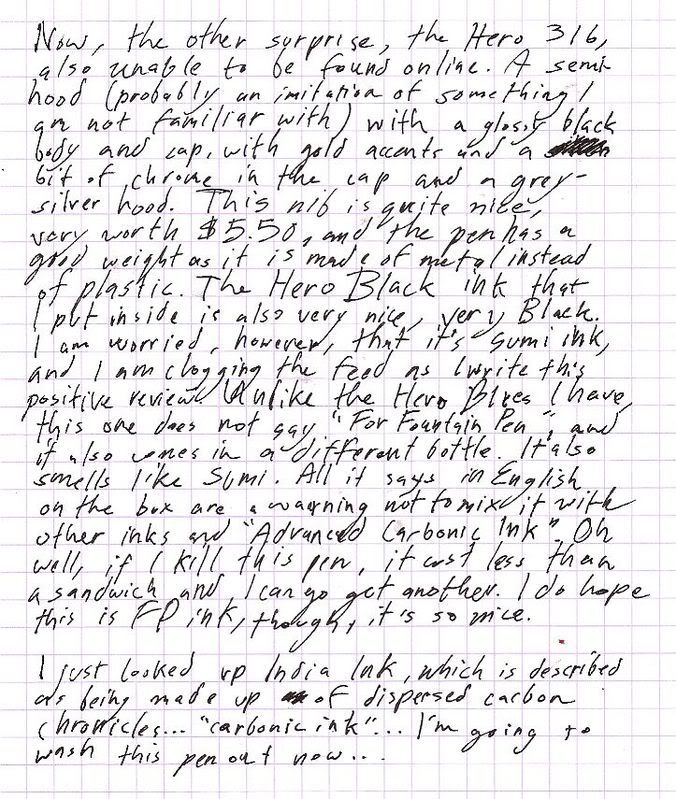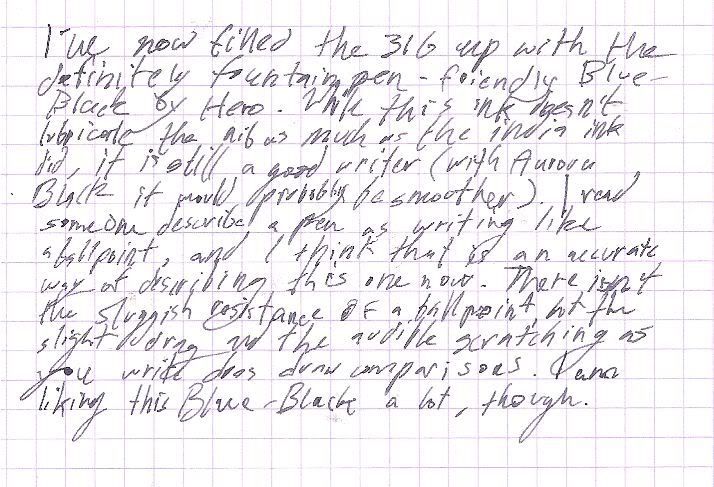 These pens were all bought at Oriental Culture Enterprises, at 13-17 Elizabeth St. in NYC, except the 330, which was bought at a little bookstore farther down Mott St.