I am no mistress of elegant handwriting like several of you here, but here goes: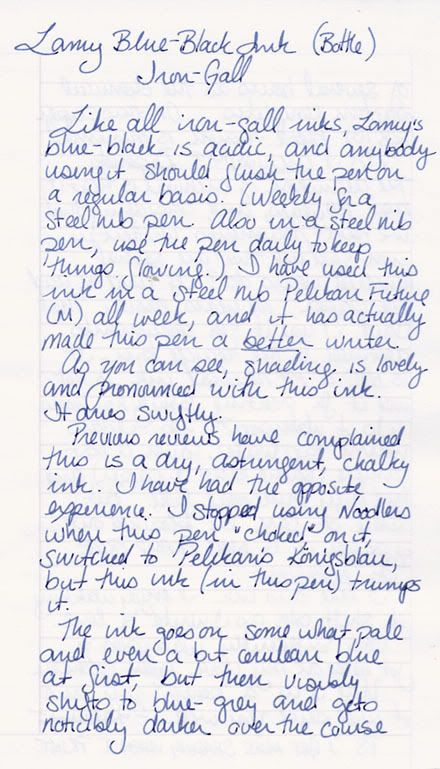 Front and back of the same sheet of Office Max 28lb Platinum Series Color Laser paper, so yes, bleed through is minimal.
And to re-emphasise the point, though the ink is
technically speaking
archival, it will, given time, damage the paper it is written on, and the rate of damage is accelerated if the paper itself is not acid-free. If you're using this to handwrite anything you think you might want to read 50 or 60 years from now, use acid free paper or choose another ink.