Although there is already one review of this pen I'd like to give my impression of it. When I saw this pen for the first time I immediately knew that I'd acquire it. As a student of history this pen has more significance for me than simply being an excellent pen, which it most definitely is. Being sick at home at the moment I've got nothing better to do than take a bunch of pictures, so the unboxing process for you, in photographs! The pen comes with a small bottle of ink, a little 'pamphlet' which talks about the pen, and the pen itself comes in a nice pen holder "case" which can accommodate two pens and which I'll definitely be putting to use.
The box itself, I'll agree with the previous reviewer "goodguy" that the box is nothing special, could have been much better. It's much larger than any of the other boxes which I've gotten with my pens though, but it is quite simple.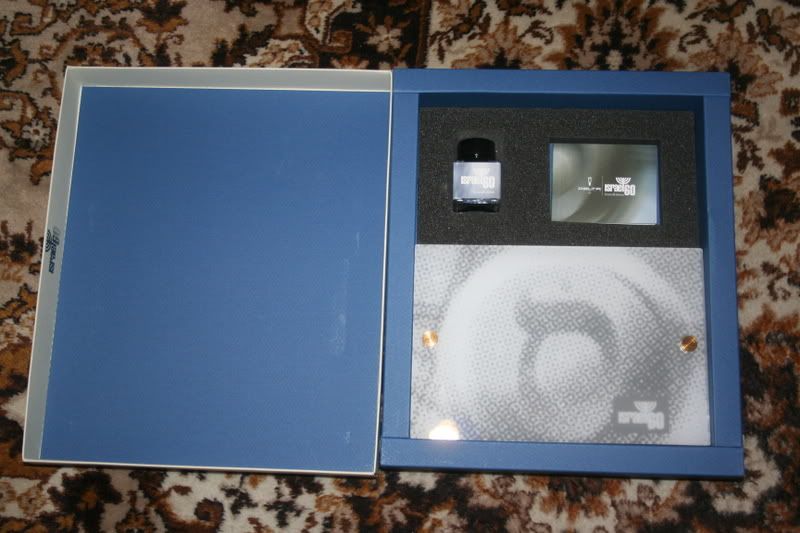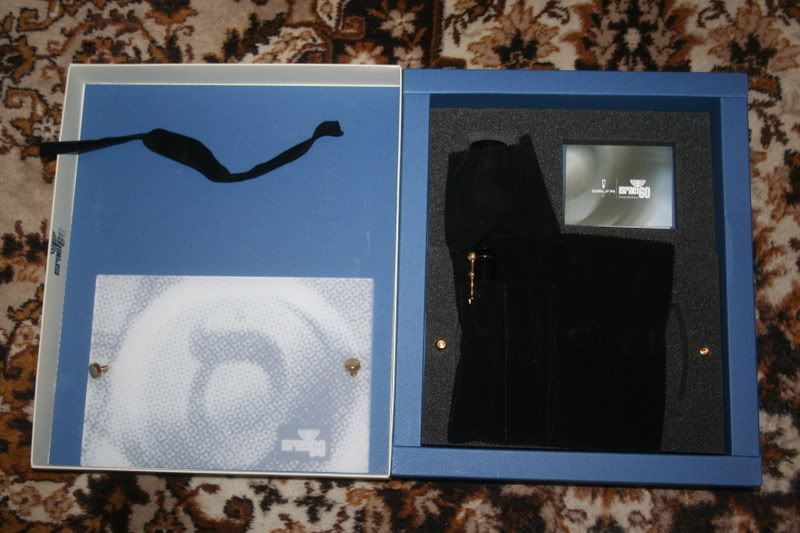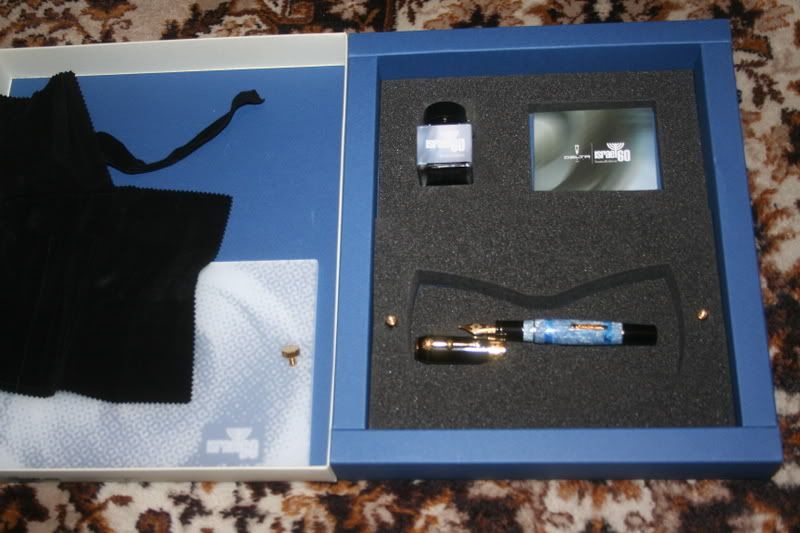 The pen is simply gorgeous, similar in weight to a Sailor 1911, I'd say not as heavy as my Perchin MP5 (shown below as well as my Ferrari da Varese). The cap by itself weighs almost as much as the rest of the pen!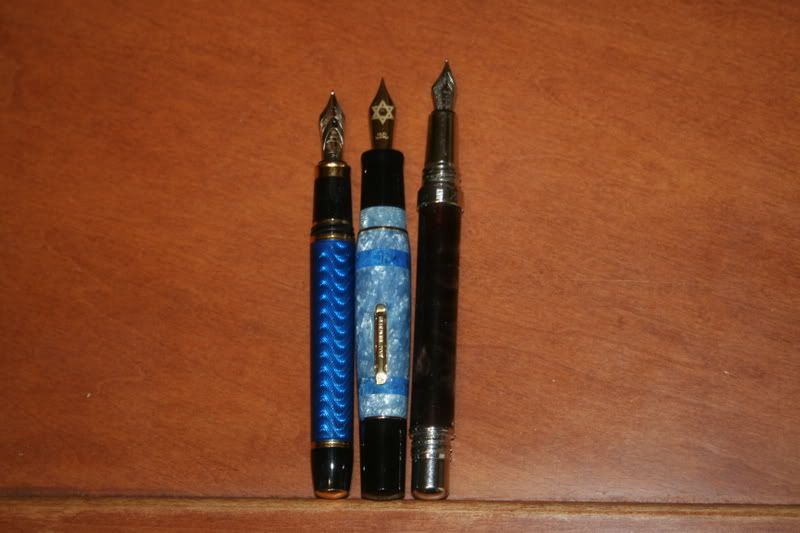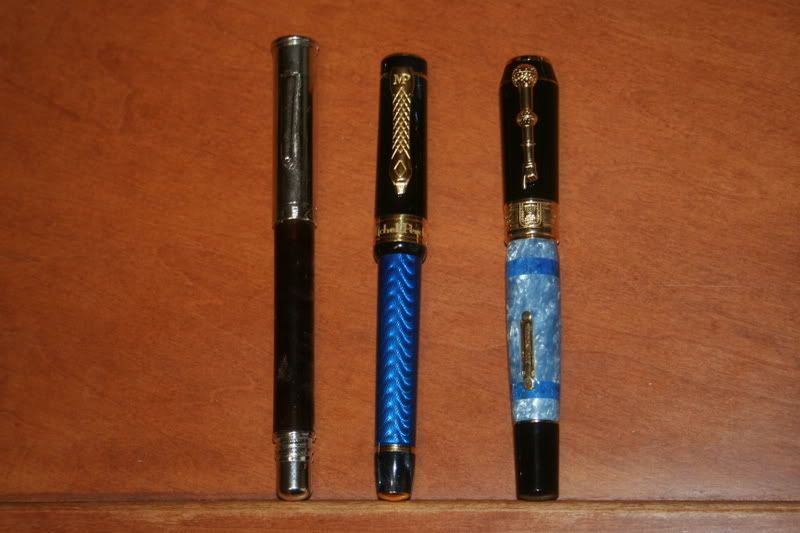 Here is the cap in all it's glory! Very stunning, it's almost like one is paying for the cap more than anything else
.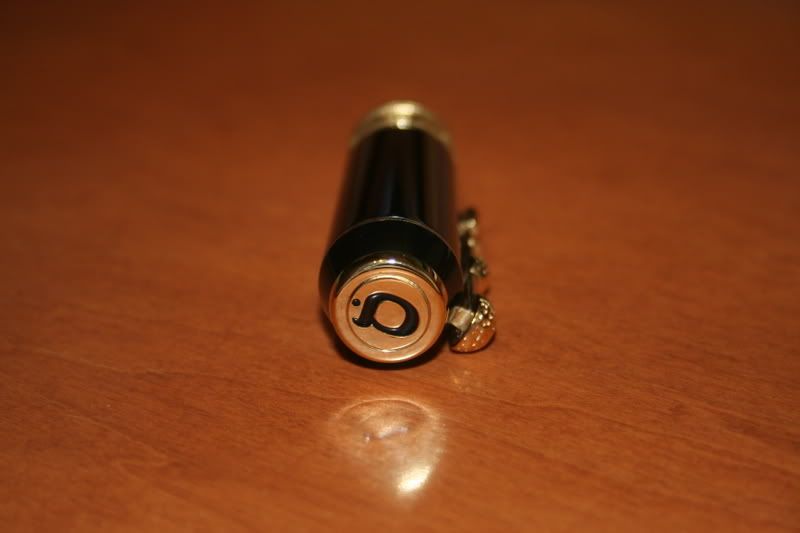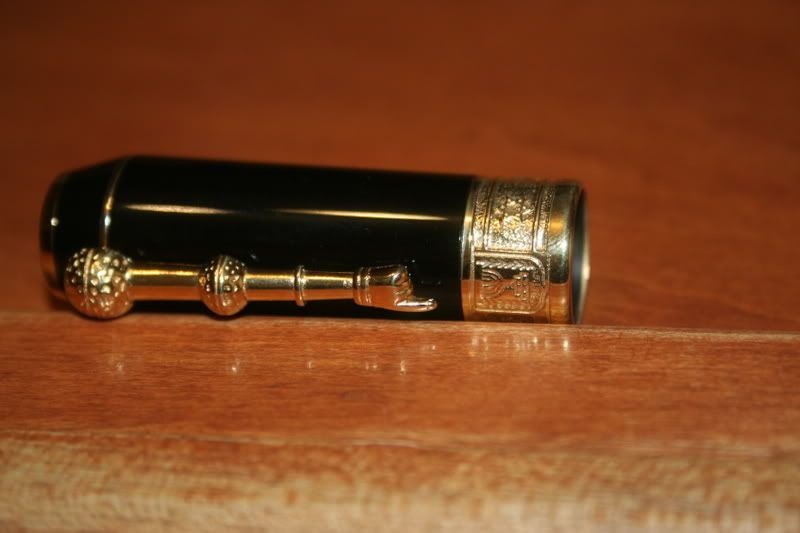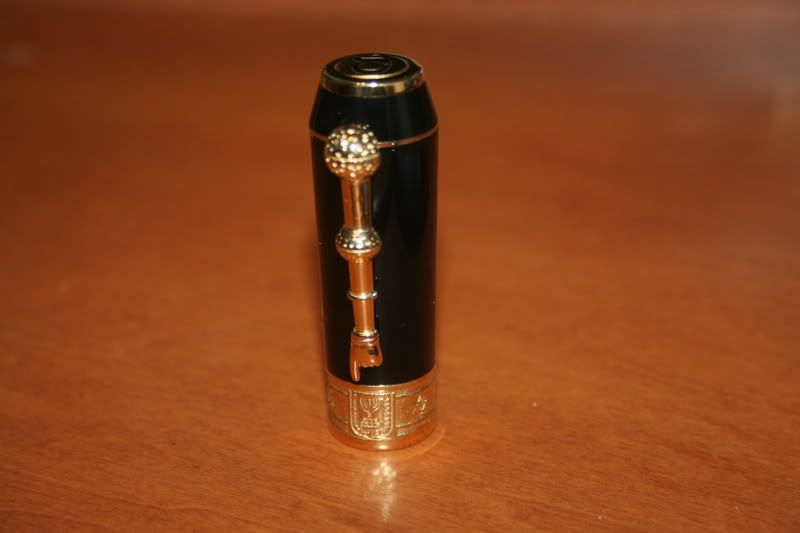 So, looks are definitely 5 out of 5. Engraved in the body, although hard to see, is "Delta Israel 60 Special Limited Edition." Otherwise the pen has a very nice feel to it, love holding it but afraid something might happen if I hold to it for too long!
The Nib, beautiful, thus far 5 out of 5 as well. Writes very well, after a 'slow' start, I let out some ink and it began to write perfectly very smooth although doesn't glide on paper like the Perchin MP5.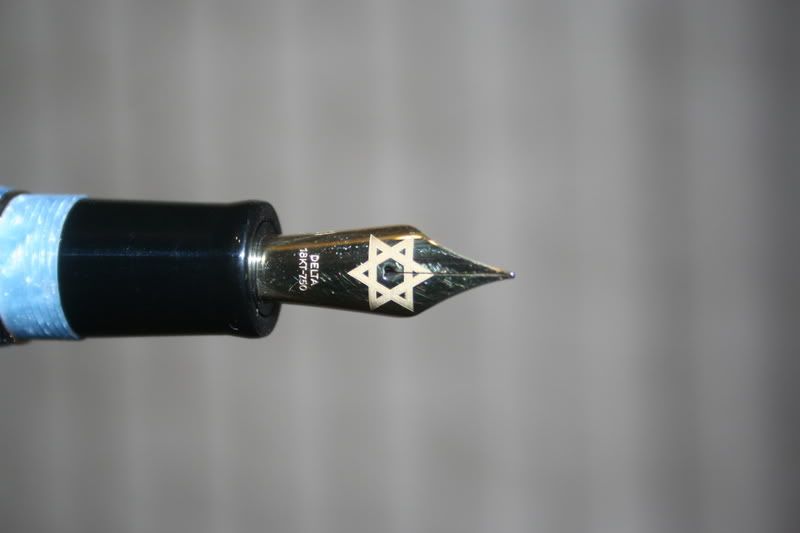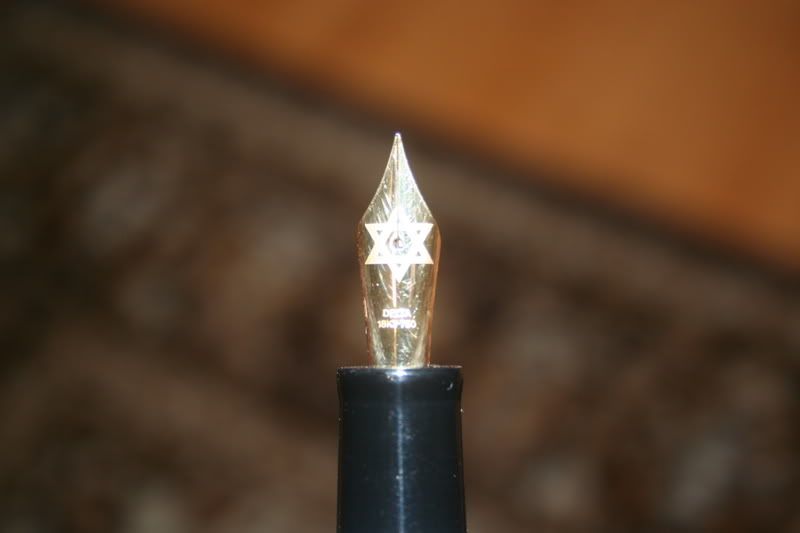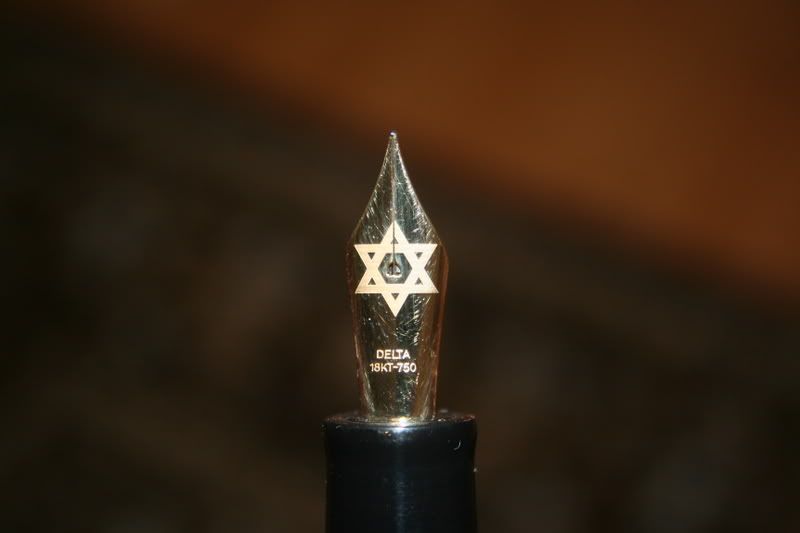 Filling system, 4 out of 5. Only because I can't see how much ink has been sucked in if any at all!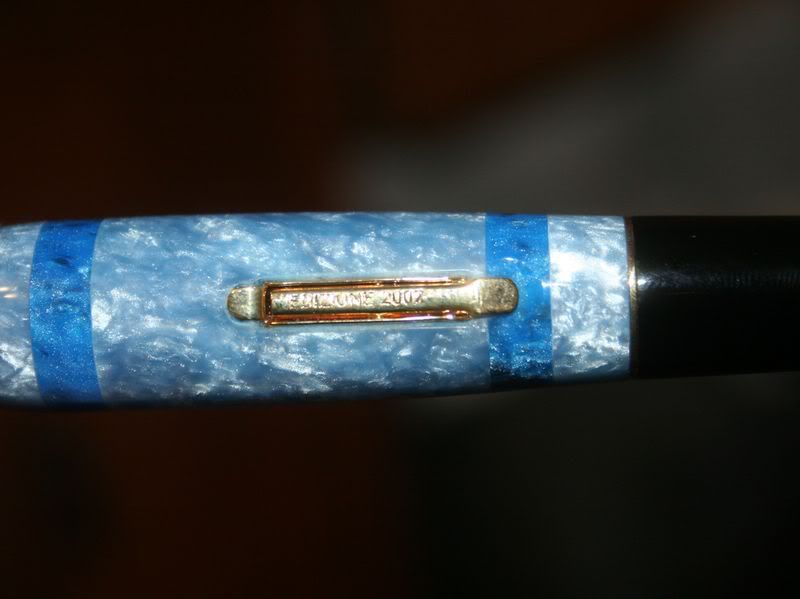 Price, I'd give this pen 5 out of 5 for price thanks to Pam Braun. It's a "Special Limited Edition" and you're paying for what you're getting. Very happy with the pen thus far. I have number 341 out of 948
. Didn't provide a writing sample this time, I have it Fine. If some of you are interested let me know and I'll provide some photos of how it writes as well!
Edited by AKAGodSent, 07 December 2007 - 18:50.