It feels so good to prove the master guru of Esterbrooks wrong.
In his website Brian says: "Esterbrook produced a series of LJ sized pens now commonly called "Icicles" due to the pin striping of the plastic. These were made later in production, and all seem to have the later spoon style lever."
Well here is part my collection of Esterbrook icicles which show at several types of levers. First of all 1-3-5 from the left are very very late production (as explained by Brian - thank you
) - they also have "bad" quality injeciton molded section (it shows the parting line). No 2 from left is from Mexico and No 8 (all the way to the right) is from England.
With apologies to those of you that feel that such details are silly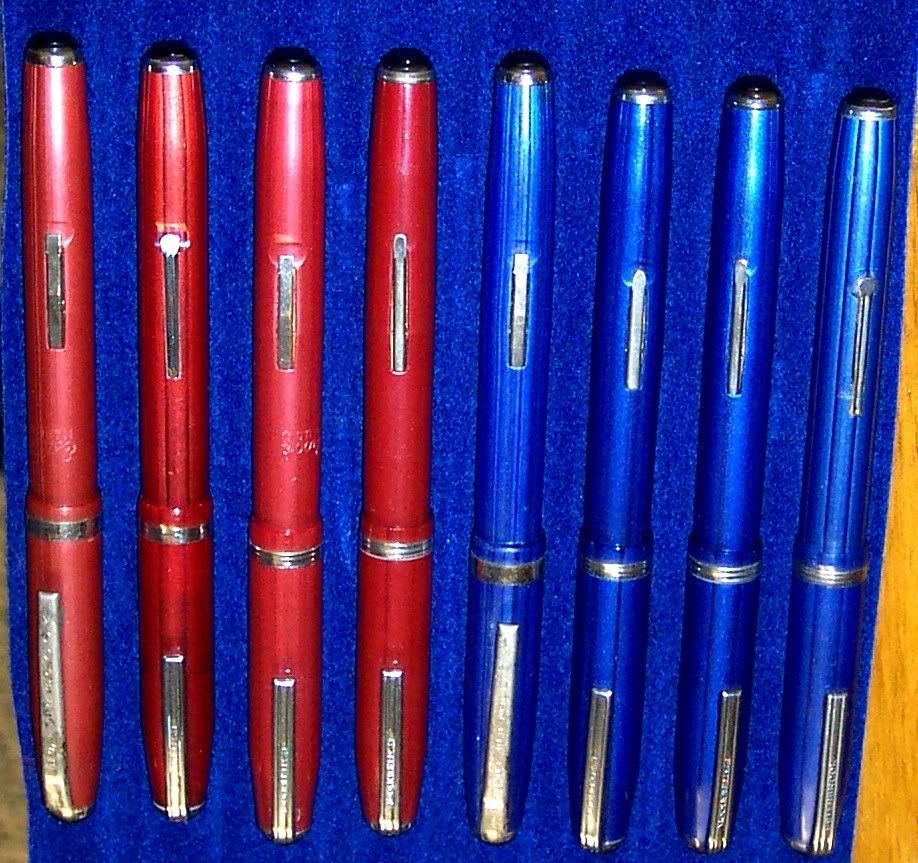 Edited by antoniosz, 22 February 2007 - 17:18.