As most here,i use fountain pens most of the time.But,as a previous thread states,i use rollerballs for those projects that i cannot use a FP.Like duplicate copies at work,etc.
Well i just wanted to share some photos of a new rollerball purchase last week.The Omas Ogiva Autumno Celluloid RB.
I really like the size and weight of this pen.And the colour of the celluloid?With Omas that goes without saying.They are the kings of beautiful celluloid in my
humble opinion.
The pen is the standard Ogiva size and being a rollerball,not much needs to be mentioned about writing capability.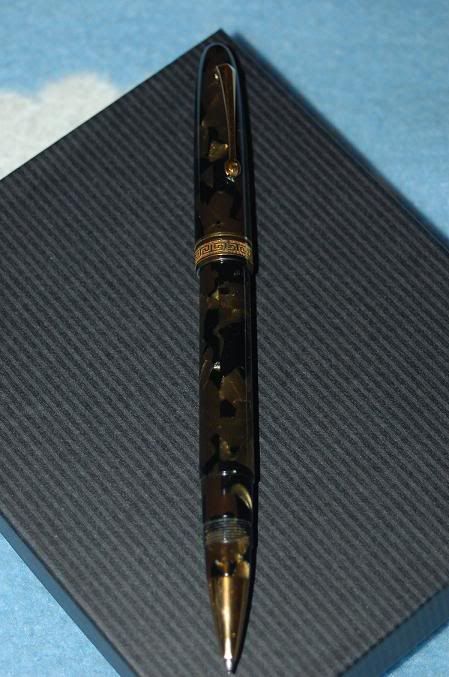 The Ogiva bears the gold Greek key on the cap and not the pen body itself.This is wise as it really lends to an overall aesthetically pleasing appearance.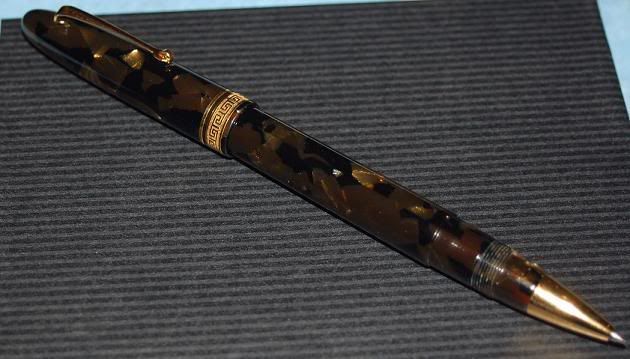 This pen is the same length as the older Paragon and is a wee bit thinner.Not by much though.A very nice pen to hold.Balances well.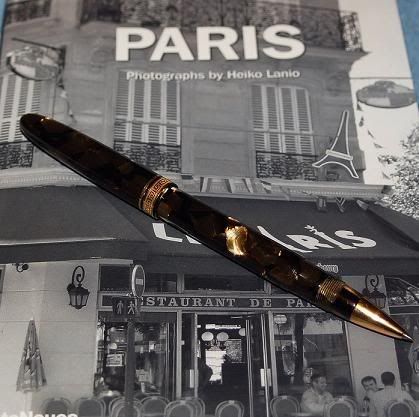 I found this gem on ebay for under $150.Most retails on Omas celluloid in the roller ball department usually go for $300 and up.Glad i found it.
The colours certainly do remind one of autumn as the greens,browns and golds remind one of the changing leaves.
if you see one for a good price,snatch it up.I have a feeling that older Omas pens are going to be a rare thing in a few years.Especially items like this.I don't see many for sale.Being a big fan of Omas and low wage earner makes it tough to acquire these beauties very often.So i have to save and save and be at the right place at the right time.I have a feeling most of us are like that.
Jim