Well after drooling and saving for a while,i finally have acquired what i consider my grail pen: The Omas Arco Milord.
I won't write up a full review as there are already four fine accounts given by FPN members. These reviews inspired me to
persevere in my quest for this pen.
At first i wanted the older model, the pre-2005 Paragon.But after comparing size, price and availability, i decided that the newer Milord would be
good. It is larger than the old style Paragon, is made of celluloid all the way down the barrel, and is a smashingly beautiful pen. F nib.
So i will just post some pics now and at the end of said show,will let out a secret: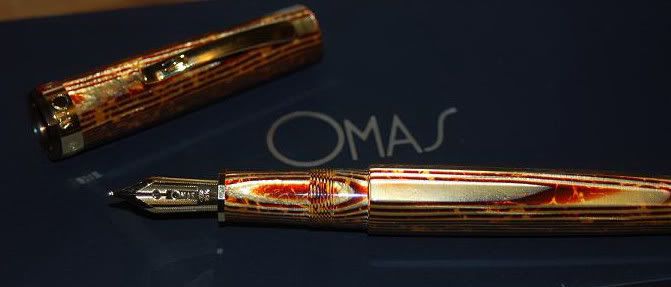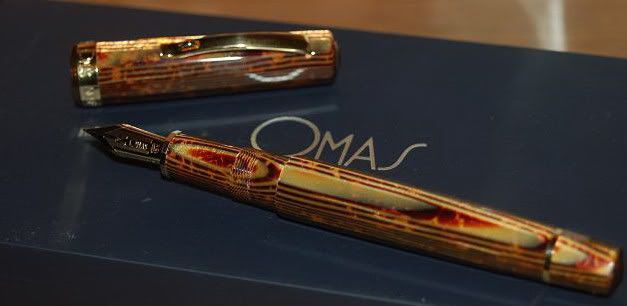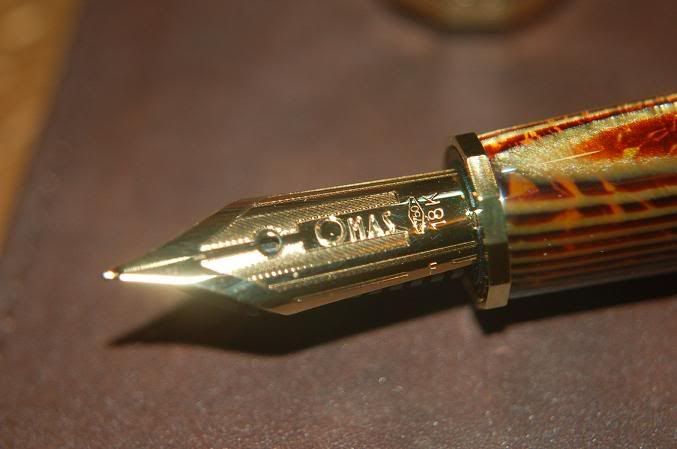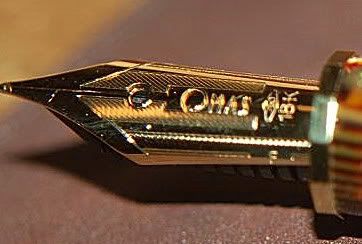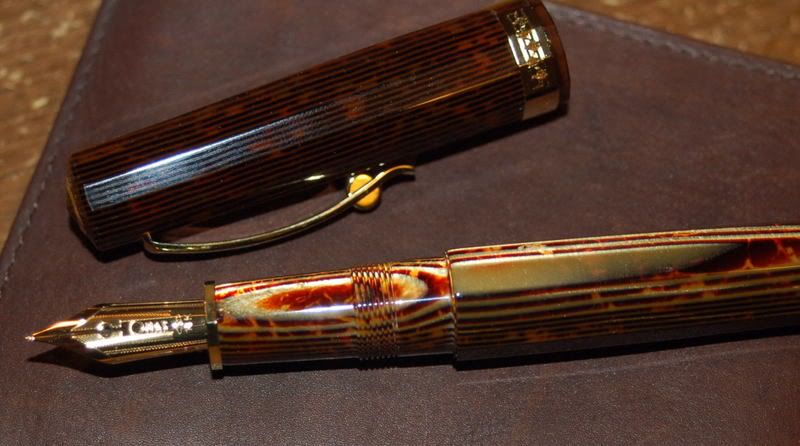 Ok.Thats enough of that.Most already knew what it looked like.But i had to share my joy at this new acquisition.I know many say "That's it!I will stop collecting".
I said that at first.For the next year,i most certainly have to unless some Omas pen for $5 shows up at a yard sale.
But i have blown my pen budget for a long time.
Now here is the best part:What i paid.
I looked all over for the best deal.I could usually get the price new(which this was,still shrink wrapped) from the retail of $775,down to around $625 or so.
So i gambled on an ebay auction and came up a winner only having to shell out $329.
Yes,$329. Shipped from Canada.
Not bad,eh? (pardon the accent)
So i'm happy all around.I have only inked it to test and will give it a full letter writing experience this weekend.So for those whom i owe letters:You know which pen i will be using.
Thanks so much for letting me share my delightful day.
Jim (A satisfied Omas customer)
Edited by MYU, 22 June 2009 - 17:11.