Osmiroid has been a well known value brand for calligraphy. Their italic points are excellent for practicing calligraphers and are still available many years after the company closed down. A large variety of nibs (points) exist all of which also fit into the Esterbrooks. Today I post photos and writing samples from the Osmiroid sketch nib - which is one of the less known nibs. It exists both in modern nibs (one part with the section) and in older (removable) lever filler (65) or piston filler (75) models. Here it is shown in a 65 lever filler.
The nib is difficult to describe because it is unusual. It has a round edge which provides a well defined thin line in horizontal strokes and has sufficient amount of "flex" to provide adequate line variation. The original purpose of the nib is to provide sufficient line variation and good rich flow (because of the "second" overfeed reservoid) for sketching. Definitely an interesting nib.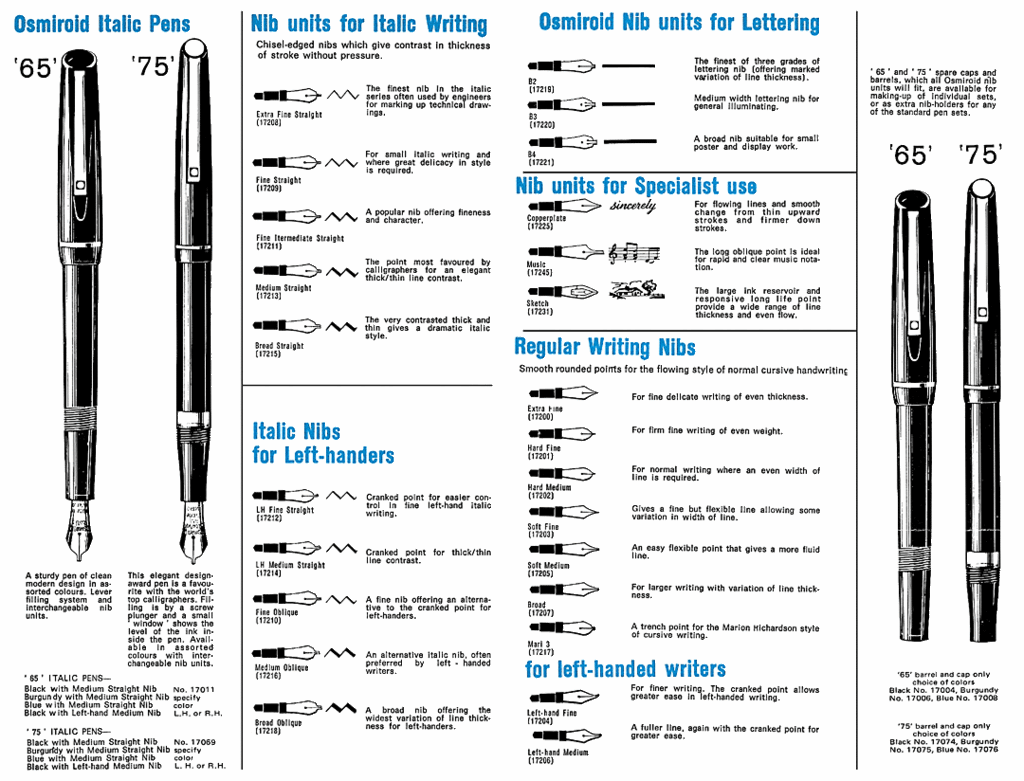 Edited by antoniosz, 21 March 2007 - 02:56.