I was extremely lucky to get this pen recently. First I got the body/cap/section but sans nib and then abfter posting on PT I located the nib (thank you Syd). Today I put everything together and I got this.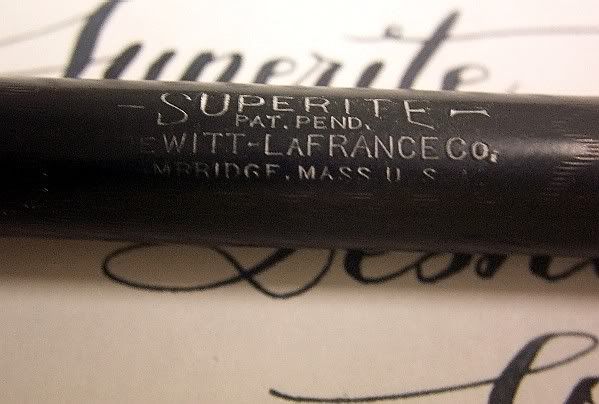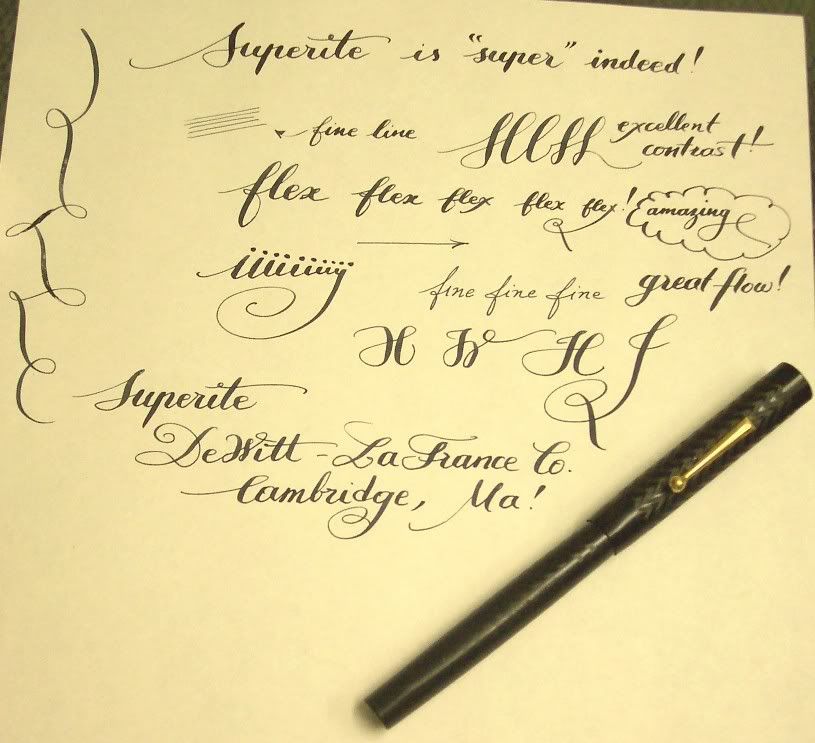 In the picture above you will see the "true vintage" flex, i.e., a flex that keeps the detail even when the size of letters is small. Many vintage flex nibs and most modern "flex" fail this acid test...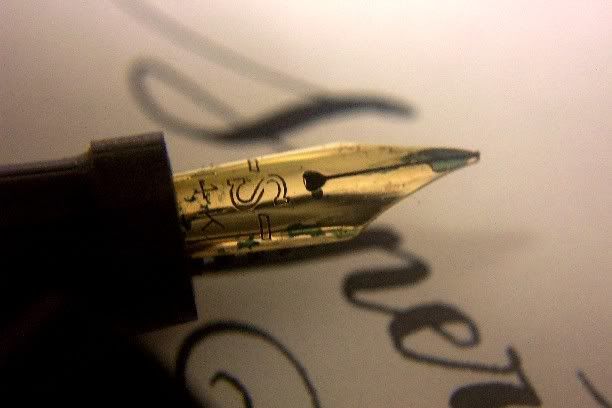 Very curious in this pen is the lever. I hope to take some pictures soon and include them here.
I am not sure if the clip is original and if the nib is of the right size.
I found relatively little info on Superites.
They were located in Cambridge and related to Carters and Chilton pens.
For example LaFrance patents include 1,528,379 which is a patent on the pneumatic filler apparently used for the Chilton pens later on.
See for example this Carters pen
http://www.jimgaston.com/jg327.gif
which Jim Gaston claims that shows the connection between Carters and Superite.
Also look at this auction for
more pictures
Stan of PT who described for me what to look for in a superite nib said in another website that these were pens produced by DeWitt and LaFrance
1/20 Gold-Filled pens, with Warranted nibs.
1/20 Gold-Filled pens, with Superite nibs.
Pens made for Rexall.
1/9 Gold-filled pens, with Superite nibs.
(Any 1/9 GF pens with Warranted nibs might be replacements.)
Pens made for department and jewelry stores, etc.
Sterling Silver pens
Gold pens.
Any more info is more than welcome.
Edited by antoniosz, 21 March 2007 - 02:28.