Before buying this pen,i read both of the reviews here of the same model in Cobalt Blue.I prefer browns,so when this tobacco coloured model came up on an auction site,i bid.After the low $ win,i awaited the mail carrier with anticipation.
The photographs on the auction site were well taken and i was not disappointed with the colour variation.
These photos here are mine taken with a Nikon D50.
It looks even better in bright light.
Now for the specifics:
Size-- This is a BIG pen.About the same size as the Omas Paragon and a wee bit fatter at the cap point up.Posted,which is just too large,is a whopping 6-3/4" long and unposted,my preference,is only 5".At 5",it is perfect in my hand.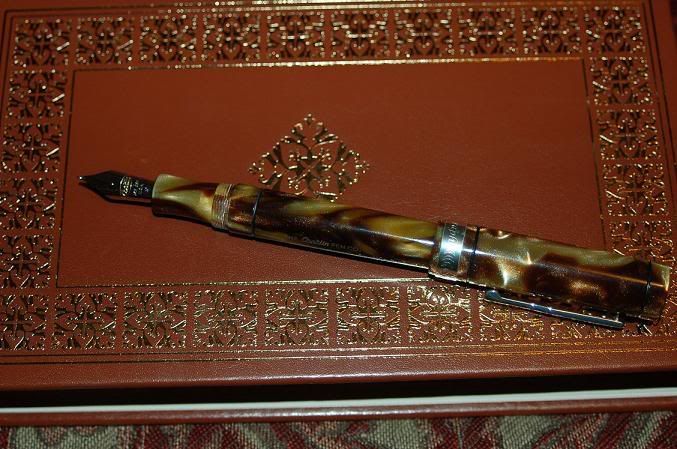 Nib--The nib was sent uninked and new as a medium.It writes very smooth and does well.A decent writer,not much to comment on.A good workplace pen.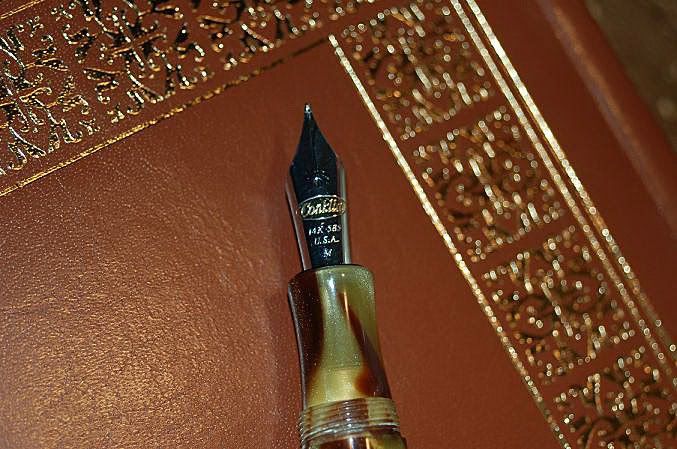 Filling system: C/C as usual.Enough said there.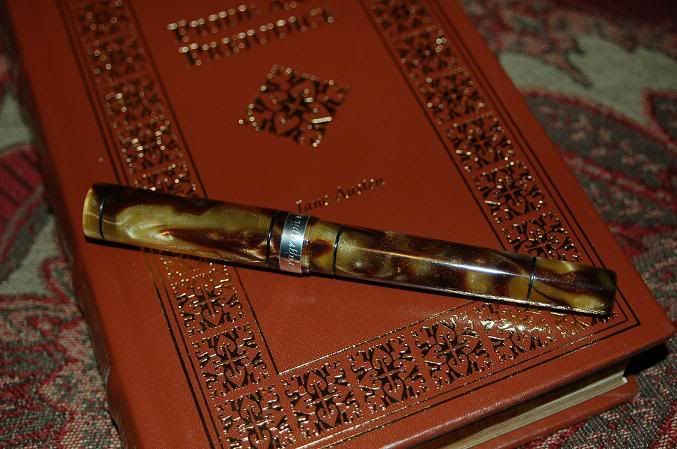 Colour/design--I really like brown pens and this is no exception.Well designed,except for the large size.I found it balanced well without the cap.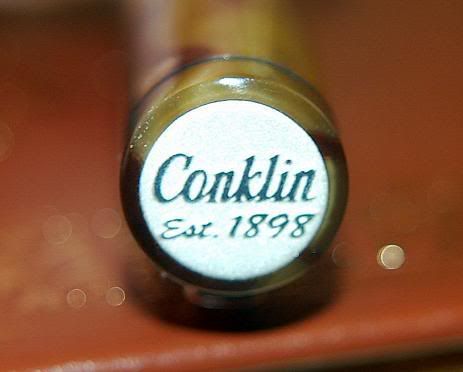 Price--The retail on this pen was $130 and i paid less than half that.So not too bad.Conklin have been having issues with thoir customer service i notice and i hope all stays well with this model.I now have two Conklins and they are both doing fine.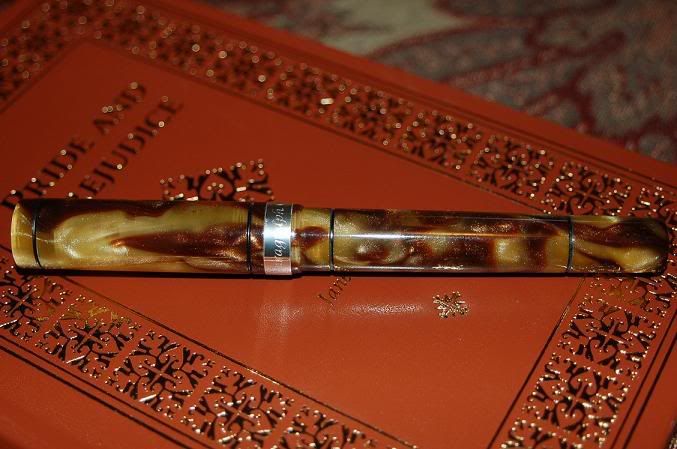 Overall--A good pen for the price.As i brought out above,i use this as a workplace pen.That way if something bad happens to it,i won't cry as i would if it were an Omas.
Thanks for letting me share.
Jim
Jim