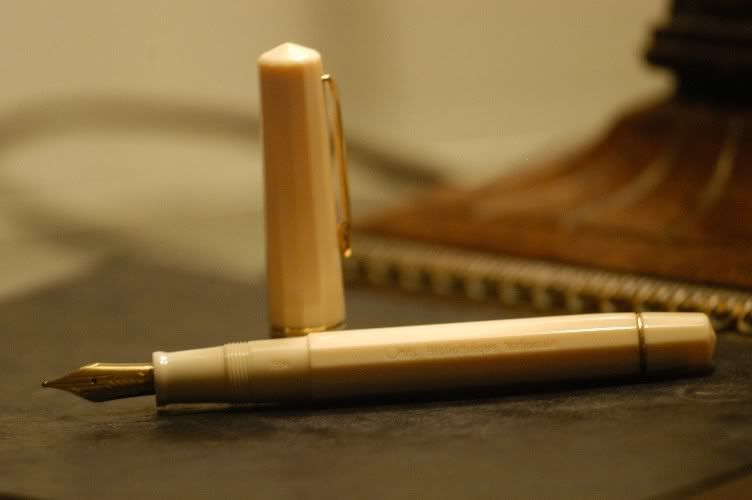 1. First Impressions
I saw this pen first online. I had never seen a specimen in the flesh. I felt very attracted by its creamy-white color and the classic simplicity. This was a special edition commissioned by/for the French Bibliothèque Nationale in Paris. I love books contentwise of course and also with respect to the production process. I am naturally very interested in libraries. I love to sink my nose into books and resurface from the delving with more knowledge. I couldn't live without books. Therefore I thought, this pen might be one that touches upon one of my main interests and that I wanted to add to my collection. I got it from a little cartoleria in Italy. I emailed the guy and send him money. 7 days later, the mailman brought me a very light pastboard box with the pen in it. Upon first inspection I was astonished that this is the Milord size, not the full-size Paragon.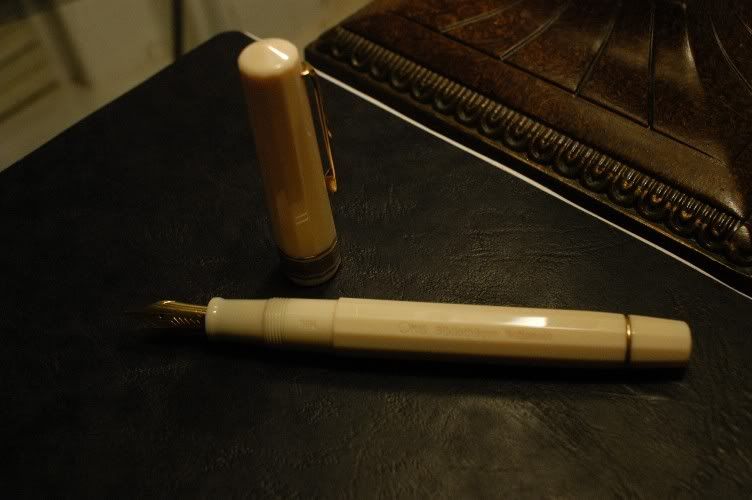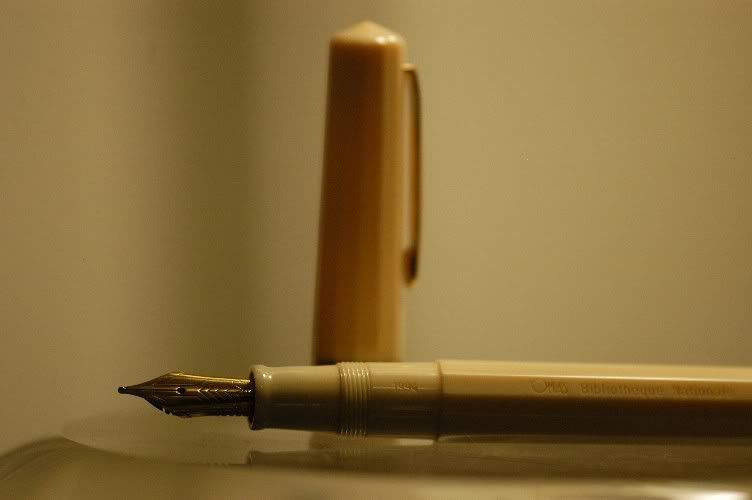 2. Appearance & Finish
The pen is very simple and its finish is outstanding. The Greek key bands fit the cap closely. The clip is the earlier model without the little wheel. The trim is all gold trim. However, there is not much trim on the pen, (thankfully, as I don't like trim-laden pens). There is the clip, the Greek key band on the cap and a little ring between pen body and piston filler. There is nothing metal-like whatsoever on the section. I prefer a clean section!
The pen is made from Omas' proprietary "vegetal resin." It is not as nice as their celluloids but feels very warm to the hand and has a high-gloss quality finish. It appears to be more scratch-resistant than celluloid. The pen's color is a creamy white. In the little booklet that accompanies the pen it says that the cream color is supposed to symbolize the parchment that is stored in the Bibliothèque Nationale in Paris. Parchment is the oldest carrier of the written word. It is animal hide scraped thin and smooth. I like this idea behind the pen. A color as white as snow would not have been right for this pen. The ivory color of the resin gives the pen warmth.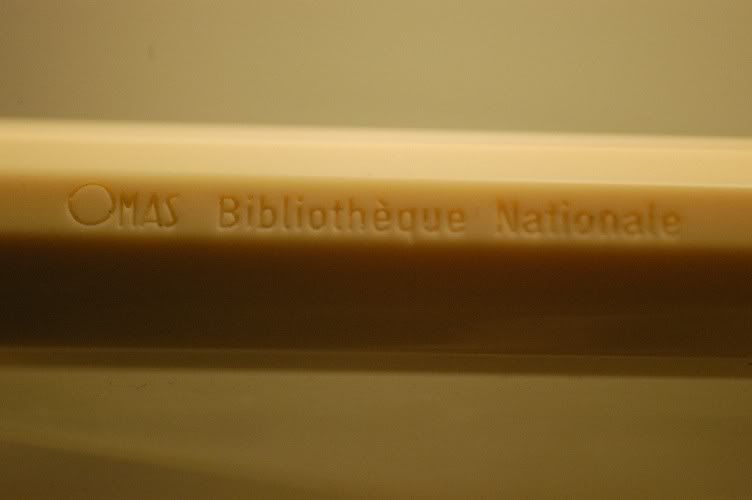 3. Design/ Size/Weight
The pen is very light. It weighs 16.5 grams. Closed with cap its length is 5.25 inches. With the cap posted it reaches 6.25 inches. This is the old-style Milord size. The Bibliothèque was only available in this size. It is a little smaller that the Paragon but it is extremely comfortable nonetheless. This is a pen that men as well as women can use. The pen has a simple engraving on one of the facets which reads: OMAS Bibliothèque Nationale. There is a year engraved on the section: 1994. Being the Milord, it has the 12-faceted shape.
4. Nib Design & Performance
This nib is an 18k standard monotone Omas arrow nib. It's a medium that is nice and wet. It's a true medium point but due to the weightlessness of the pen, I can command it pretty well although I am more of a fine nib person. The pen possesses the typical Omas hard rubber feed that ensures a generous ink flow. The nib is extremely smooth and catches on paper every time I write with it. This is the old pre-Bock nib that was, I believe, produced in house.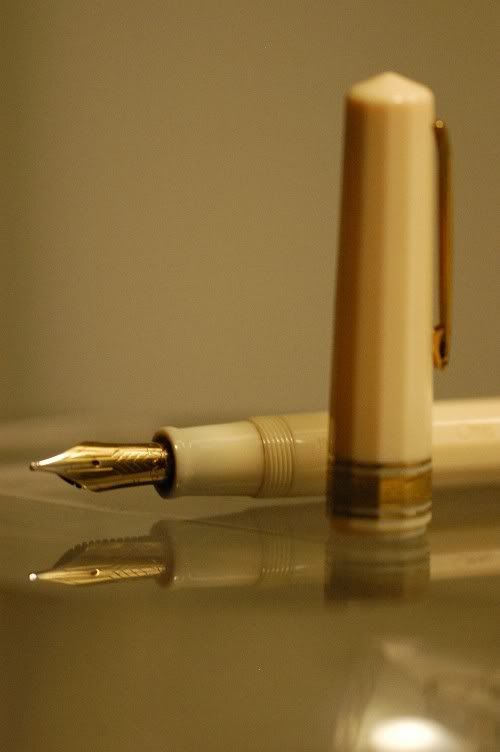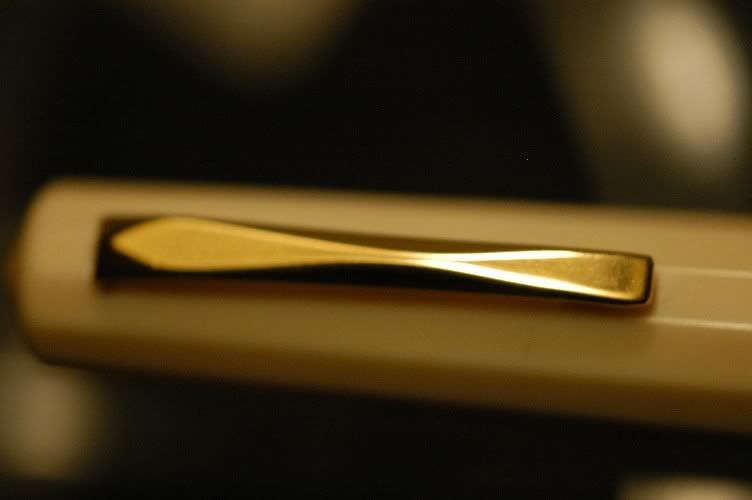 5. The Filling System
The classic Omas piston filler. It holds a generous amount of 2ml with which you can go on forever as it seems. The piston turns surprisingly soft and easy. Normally there is more resistance with the old-style Omas pistons. However, this one is a pleasure to use. You can squirt ink up to two feet when you turn it quickly enough (this is not to say that it should be abused as a sprinkler for holy water, though...
)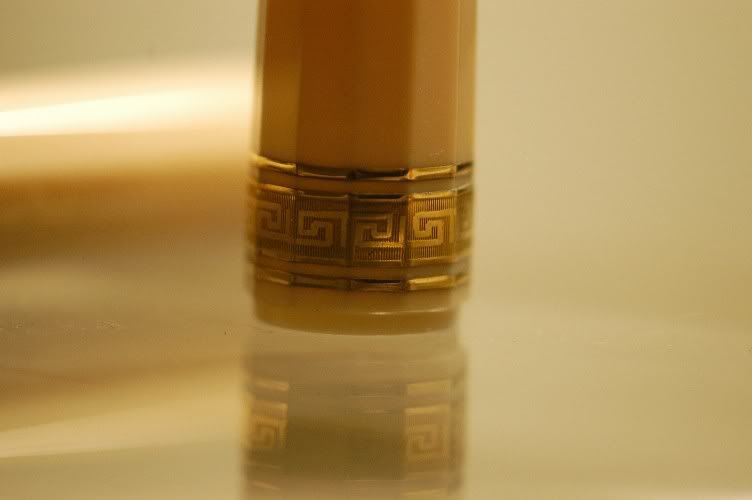 6. Cost/Value
The pen wasn't cheap, but then shelling out 200 bucks is well worth it. I got the pen new and unused. It is a flawless design not prone to malfunctioning. This is a safe pen that won't leave you in the lurch wherever and whenever you take it with you. The box it comes with is a nice but not spectacular cardboard box. All he money goes into the pen which I like. I am not a fan of expensive byproduct that accompany a pen. This pen has been out of production for more than ten years. It shows up occasionally on the second hand market and then can be had for less than 200 bucks (possibly). It is well worth the hunt, I can say.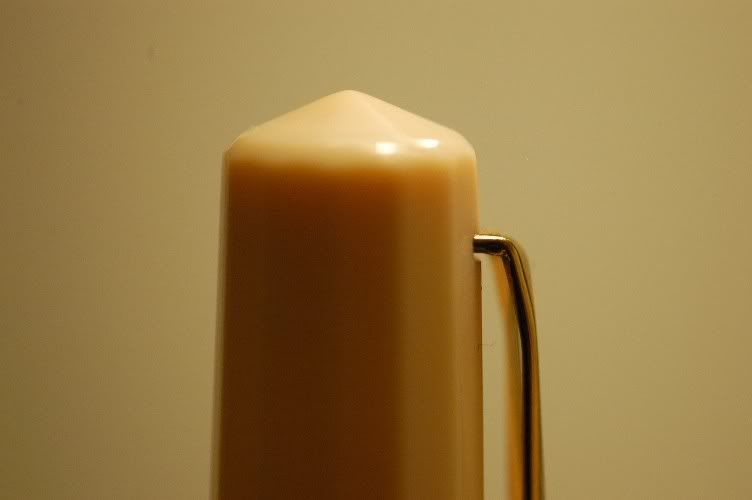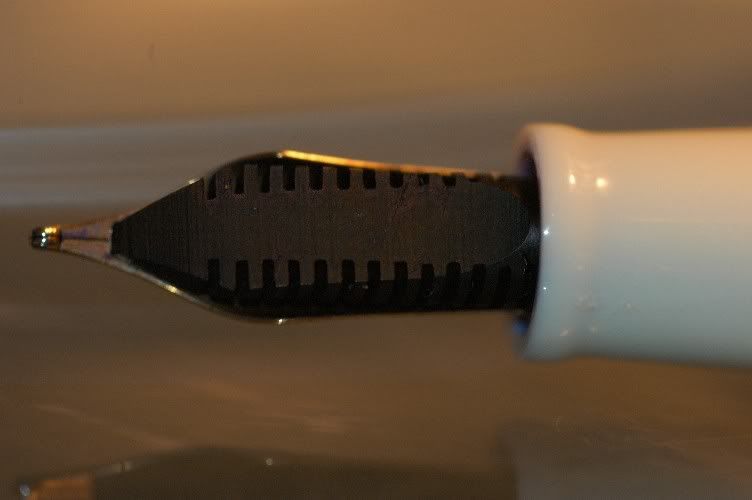 7. Overall Opinion/Conclusion
This is one of my daily writers. It is a special edition which makes it, well, somewhat special. But it is a special edition that doesn't scream "I am special." It is very subdued and yet has a nice special theme. I just love the old-style Omas pens. I prefer them over their current production.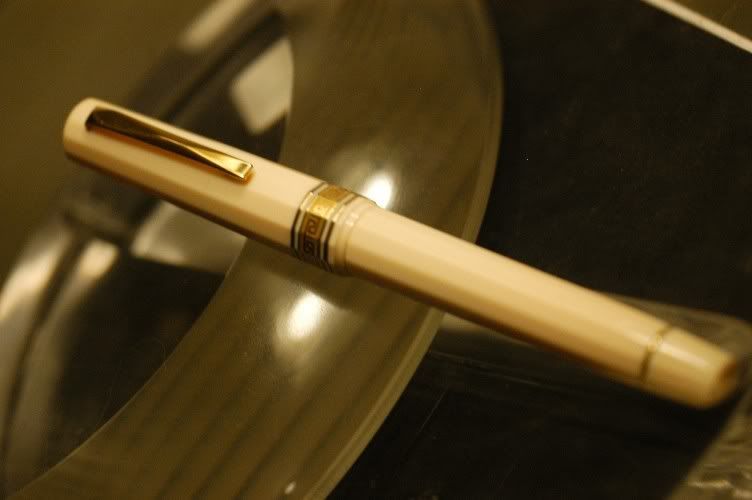 Edited by dupontfan, 20 October 2007 - 03:01.