It's always a thrill when receiving a pen in the post!!! New or used,i will never tire of such events.
It has been awhile since my last purchase and so when this Stipula came up for sale,i jumped on it like a toad on a junebug!
A similar pen was reviewed by Noble Savage quite awhile back,in 2005. Here is that review
http://www.fountainp...?showtopic=4492
This series encompassed a few different styles and finishes.The black and red colour of the previous review is beautiful.
But i was intrigued by the thought of a "terra-cotta" colour and really desired this pen.
So here are my impressions of another Stipula.
Weight/Size: 4 out of 5
I was impressed straight away with the size and weight.Well balanced and almost perfect in my hand.The pen is 5-1/4" capped and 6" posted.
The cap screws on snugly with only a little over one turn.I assume the composition is hard rubber but the texture reminds on of the terra-cotta
planters one sees in the garden.Almost feels the same as well.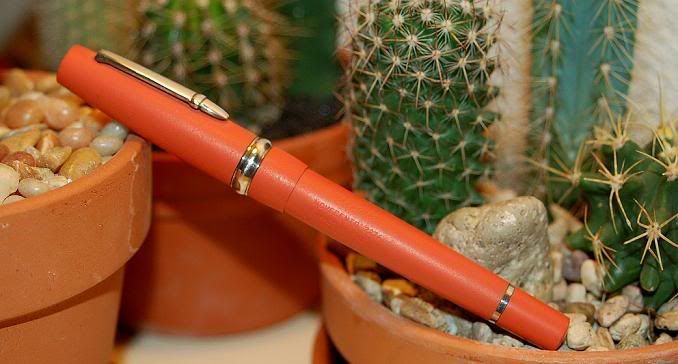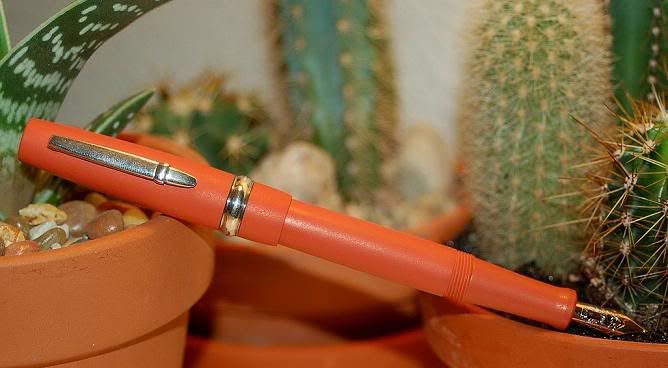 Ink/filler system: 3 out of 5
Typical universal converter with this pen.Would love to have seen a piston fill but this is fine.
Nib performance: 4 out of 5
This pen was shipped with an Extra Fine nib,a Stipula 18k gold tip.I decided to swap it with my Florentia and make it a fine point.The Stipula nibs are a delight to use and are among the best i have.The smaller nibs are not as smooth as the larger Etruria nibs,but still wonderful.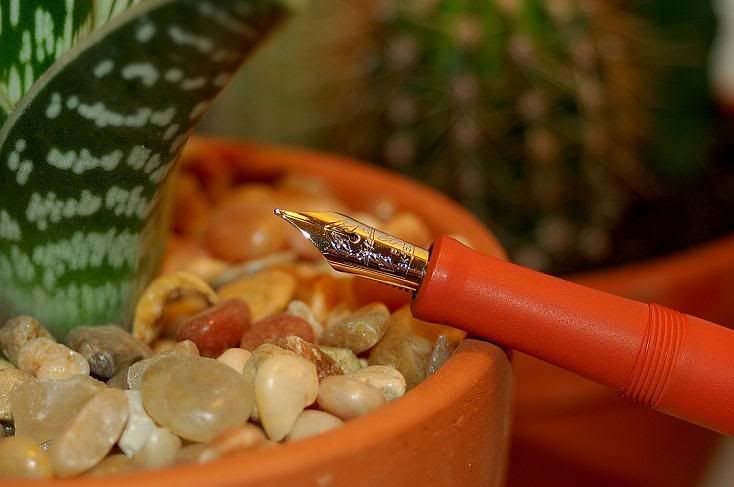 Here is a photo of the nib when on my Florentia:
The EF is now on the Florentia and works nice.Writes more like a fine though.Not a dramatic difference.
Appearance/Design:4 out of 5
What appeals to me with this pen is the unusual colour and design.The colour is not one i can remember seeing on any others except maybe the Omas Jerusalem and it's cardinal red,which has an orange tint.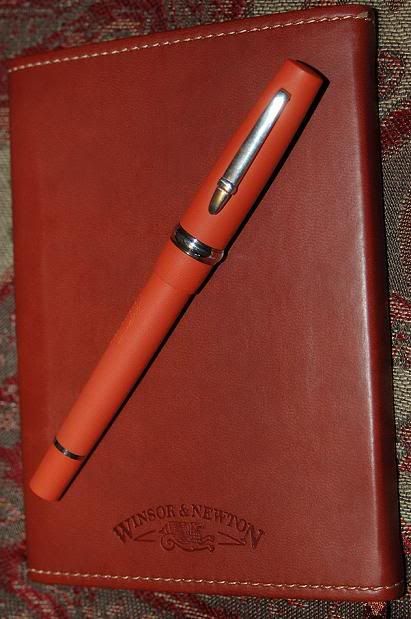 Price/value: N/A
I didn't rate this as the pen was a stunning bargain.Whats nice is when a fellow FPN member decides to sell a pen,it is not always price which dictates the exchange.This seller just didn't use or like it too much and let it go at a fraction of it's retail.If I'm correct,it retailed for $325 or so a few years back.
So a delightful bargain for me!
Conclusion:
I now have three Stipula pens in my collection.All three are stunning writers and take an honored place in my ensemble.I might even say that they are on equal level with my Omas .
Here are a few shots of the three together.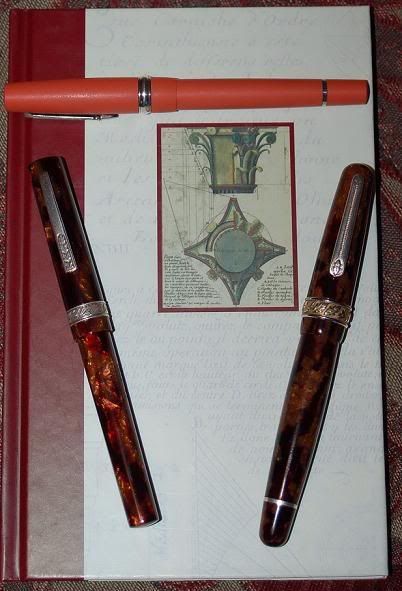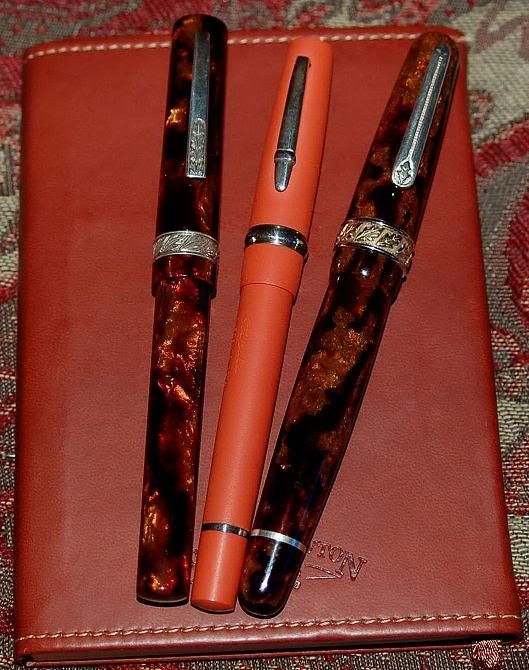 Now i hope to find a Novecento Rex someday!
JD
Vancouver,Wa
Edited by handlebar, 23 August 2007 - 03:51.