Here's another amberleadavis special.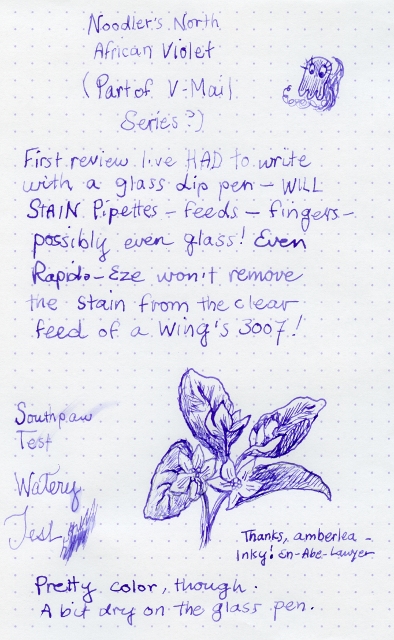 Forgot to indicate this is Rhodia Dot paper...
Chroma seems like a single dye component....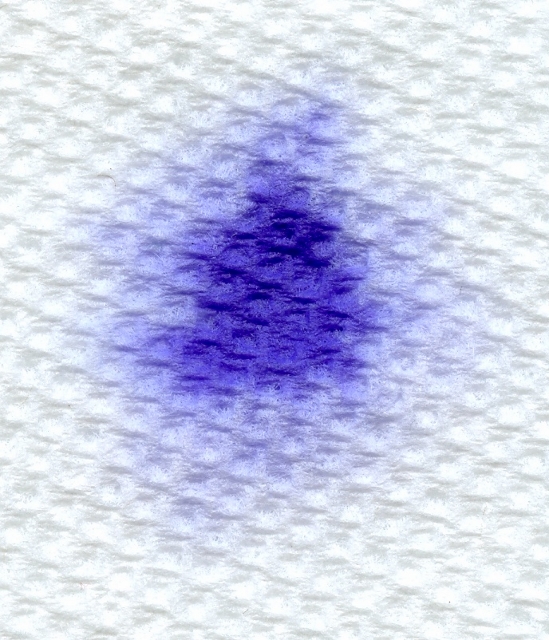 Pretty color, again suitable for spring, and this is the only tested PIF ink which seems at least a bit water-resistant.
I don't have many purple or violet inks, but North African Violet seems similar to J Herbin's Violette Pensee. Which stains nothing.
Wonder why none of my scans are in focus...