Only my second experience with a RO ink!
This is a moderately thick, saturated turquoise that exhibits good shading, decent flow, but slightly problematic dry time for southpaws. I like it anyway. It also makes a good drawing ink, especially in an italic nib.
Thanks once again to amberleadavis for the PIF!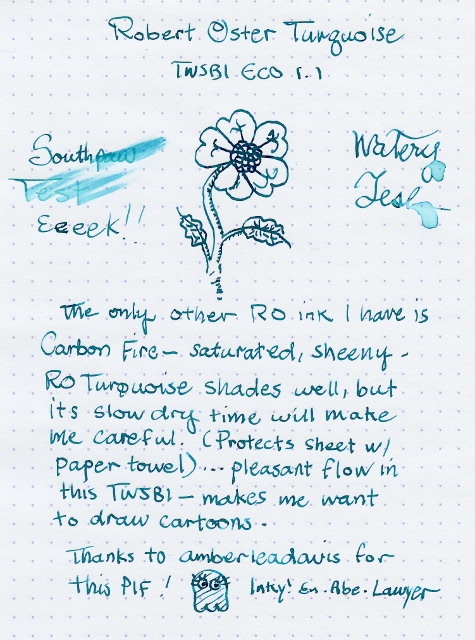 The chroma twins show some separation into greens and blues. Which makes sense...it's turquoise!