I don't know why, but thread about my mobile application "My fountain pens" was deleted. Let's try again:
This app lets you manage your fountain pen collection. Data fields: Manufacturer, Model, Color, Filling system, Year of production, Pen length, Nib material, Nib size, Nib stroke, Personal rating, Description, Notes, Images, buy & sell info: name, date, price, notes 
Mandatory fields for pen data: manufacturer, model and filling system. Everything else is up to you.
Make backup (XLSX format) and share file via Dropbox, Google drive... Use Microsoft Excel or Apple Numbers to edit backup file, then import backup data on one or several devices.
Screenshots: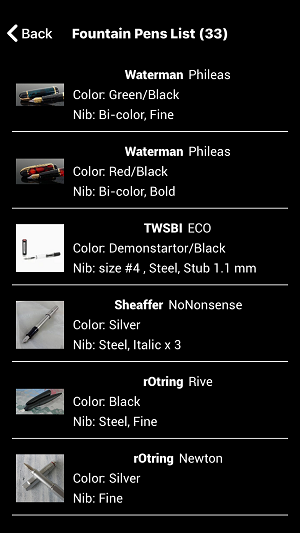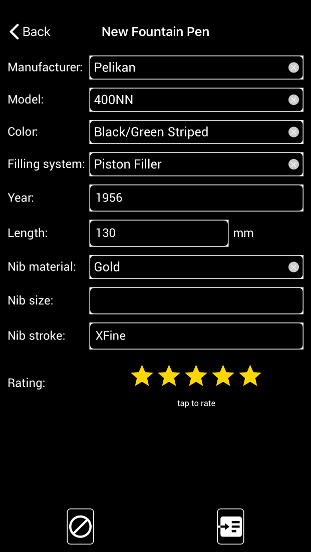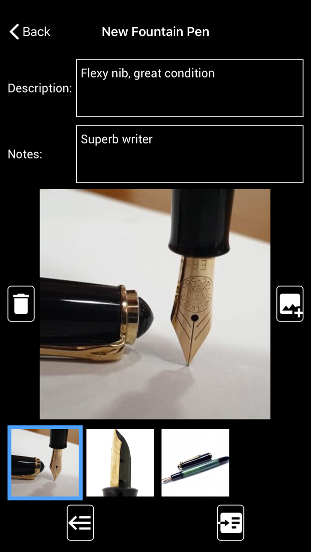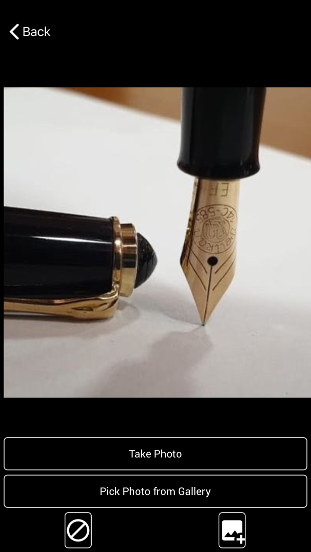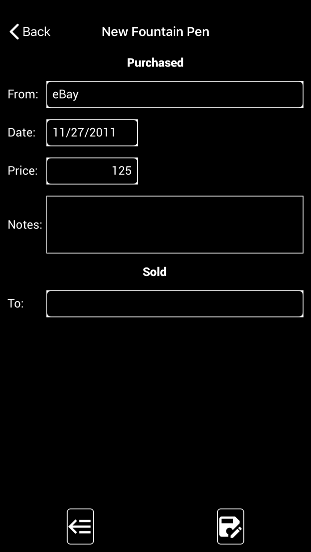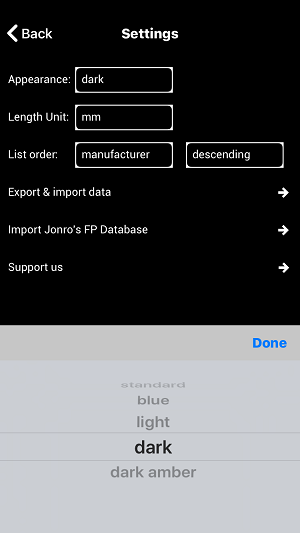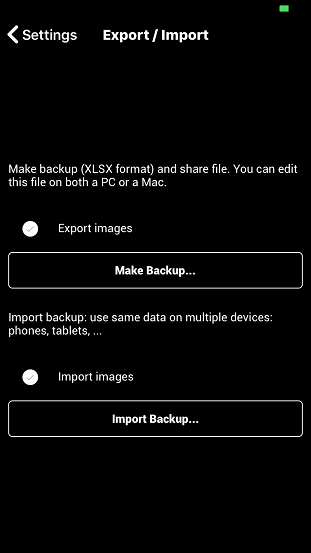 Last version: V1.2. What's new?
* thumbnail picture of your pen in the main pen list
* follow pen-related YouTube channels: you can make your YT channels list.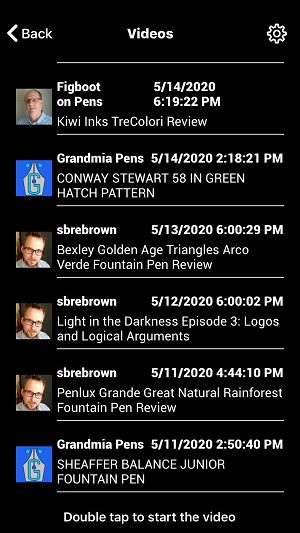 * import data from Jonro's Fountain Pen Database
Thread about Jonro's FPD is here: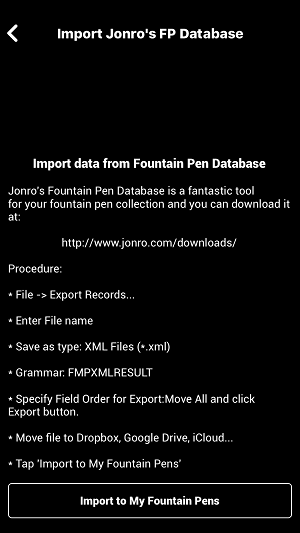 Your suggestions are greatly appreciated!
Disclaimer: I am the author of "My Fountain Pens" application.
Very important: you can disable ads: Settings -> Support Us -> Disable Google AdMob (free of charge)
Best,
Anes
Edited by Anes, 17 May 2020 - 18:33.