Here is another sort-of pink ink that was generously donated by amberleadavis, famed Inky! En-Abe-Lawyer.
Wancher is a Japanese concern dealing in pens and inks since 1987. This particular ink comes in a rectangular plastic bottle and is my first experience with the brand.
With a heavier swab application, Evine can appear more burgundy. In the Kaweco lookalike Wing's 3007 it's more a soft, dusty pink. In contrast with De Atramentis Goat, Ebine seems a bit more dry going onto the paper, but not to the point of an unpleasant writing experience.
Not at all water-resistant ... dries quickly enough for southpaw use.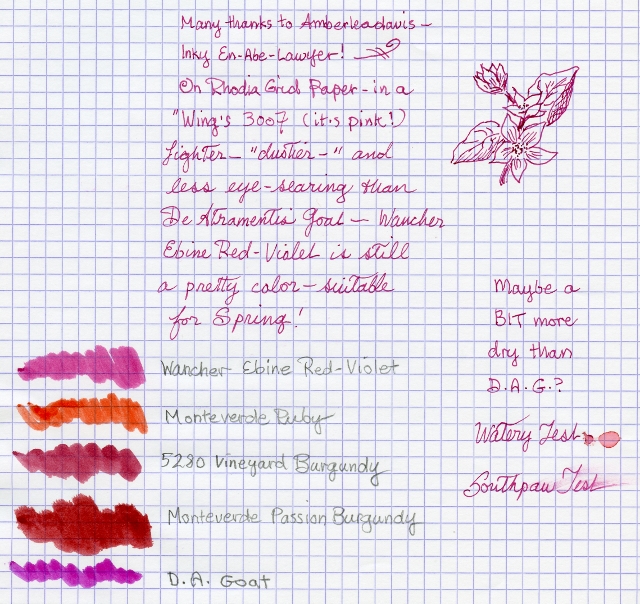 The chroma seems to show a single component, but...is that a teeny turquoise halo at the very edge?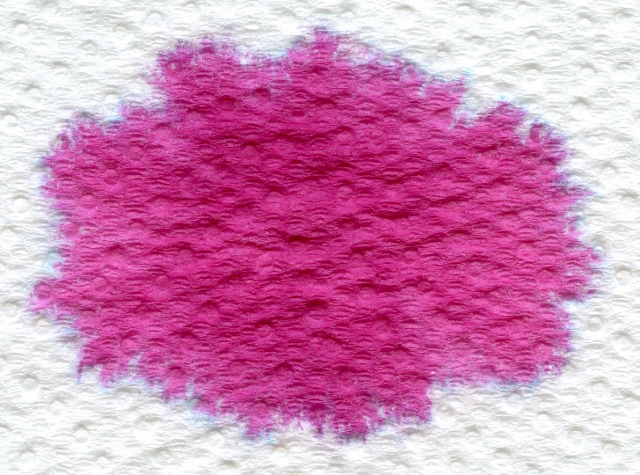 It's perfect for spring.