Got Your Goat
De Atramentis Goat ink is part of their Zodiac series. The color is an intense, vivid, almost electric fuschia.
A while back, I had a sample vial of DA Fuschia, which I put in a needlepoint-nibbed Delike New Moon. It, too, showed flat color, with little shading, and it seemed stingy and dry, so it frustrated me a bit.
I like this Zodiac ink much more than the sample of Fuschia, because it's in the more generous Dollar Demonstrator... something to keep in mind for future bright-color inking.
Dry time? Pretty swift. For which this southpaw is grateful. Water 💦 resistance? Nope. See? Though I seldom drop water on my writing, except like now, when it's on purpose.
It's a cheerful color, and makes me smile.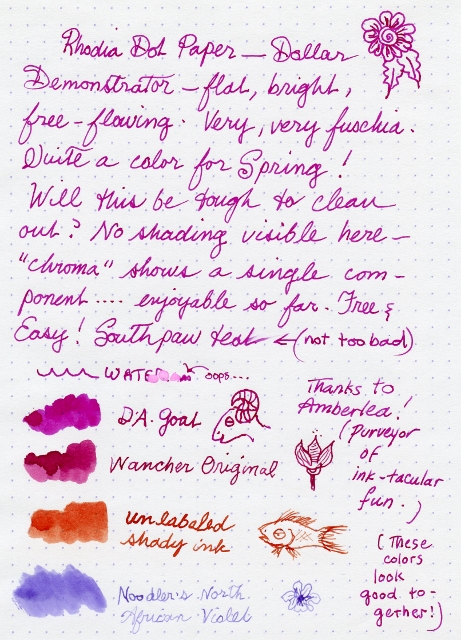 The 'chroma' reveals a single color element.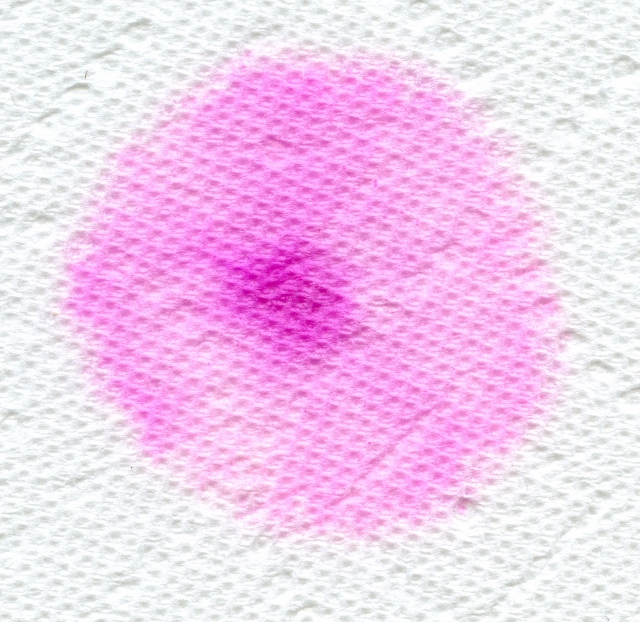 Many thanks to Amberleadavis, Supreme Inky En-Abe-Lawyer , for allowing me to try this ink!