Hi, Folks,
This is a Giuliano Mazzuoli Multiwriting Brushed Chrome all aluminum fountain pen c. 2015-2018.  These pens were part of a collection made in partnership with Ducati.  It's a 4 11/16 inch long cartridge filling pen with a brushed chrome finish and polished chrome clip.  Offered in all brushed chrome, brushed chrome with a black anodized cap and brushed chrome with a red anodized cap.  The cap has the Ducati logo engraved on the back opposite the clip.  The barrel end cap is a black plastic insert with GIULIANO MAZZUOLI MADE IN ITALY molded in.  It has a firm medium stainless steel nib stamped SCHMIDT over IRIDIUM over POINT.  The aluminum barrel is deeply engraved to resemble the grip of a tool handle.  This model had a retail price of $249.
We have one of these pens available for $49.95!  FREE shipping to a USA address.
http://www.penherost...ain-pen-chrome/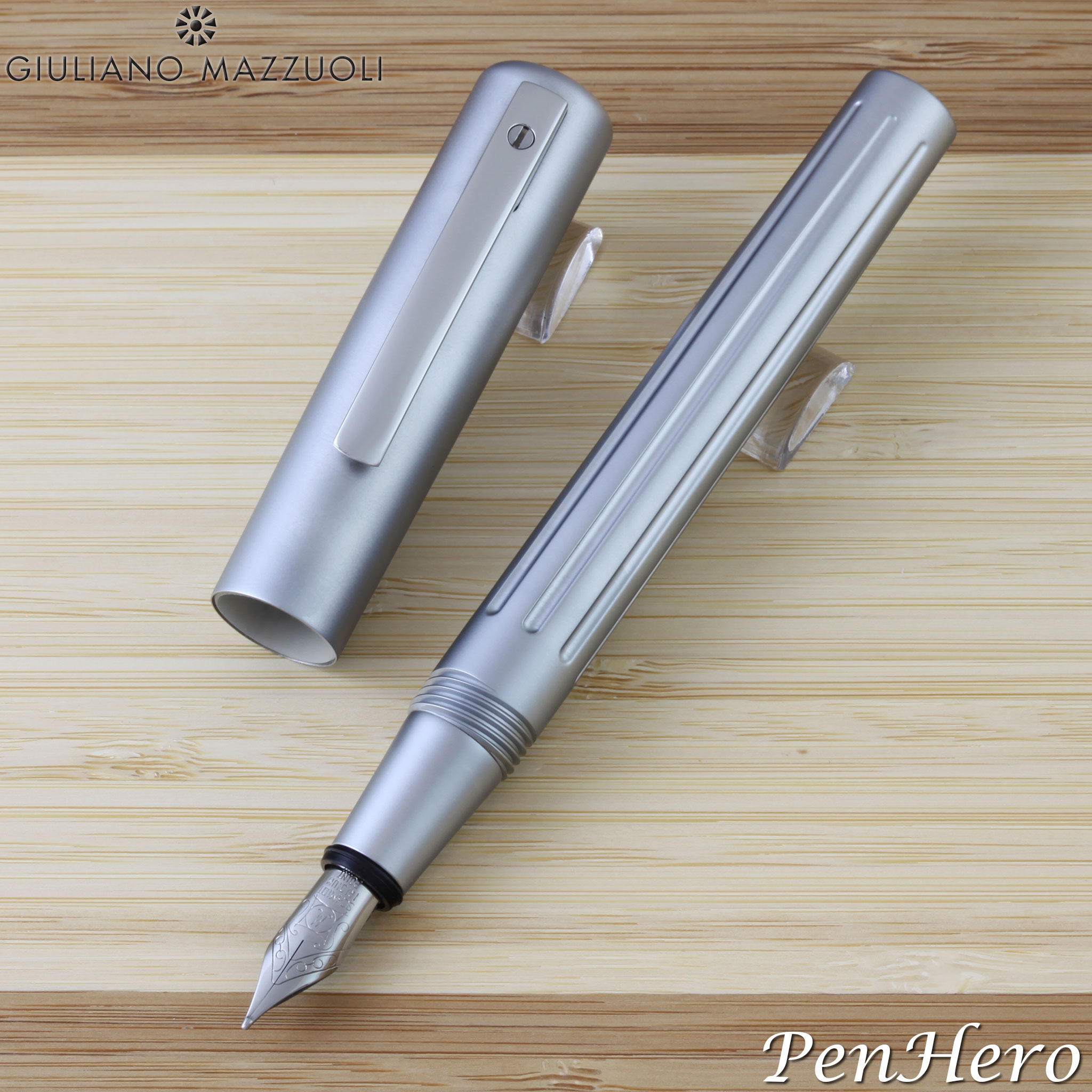 Thanks!