Caran d'Ache 849 Nespresso India Green Only $45.90
A Limited Edition made using the aluminum from Nespresso recycled capsules.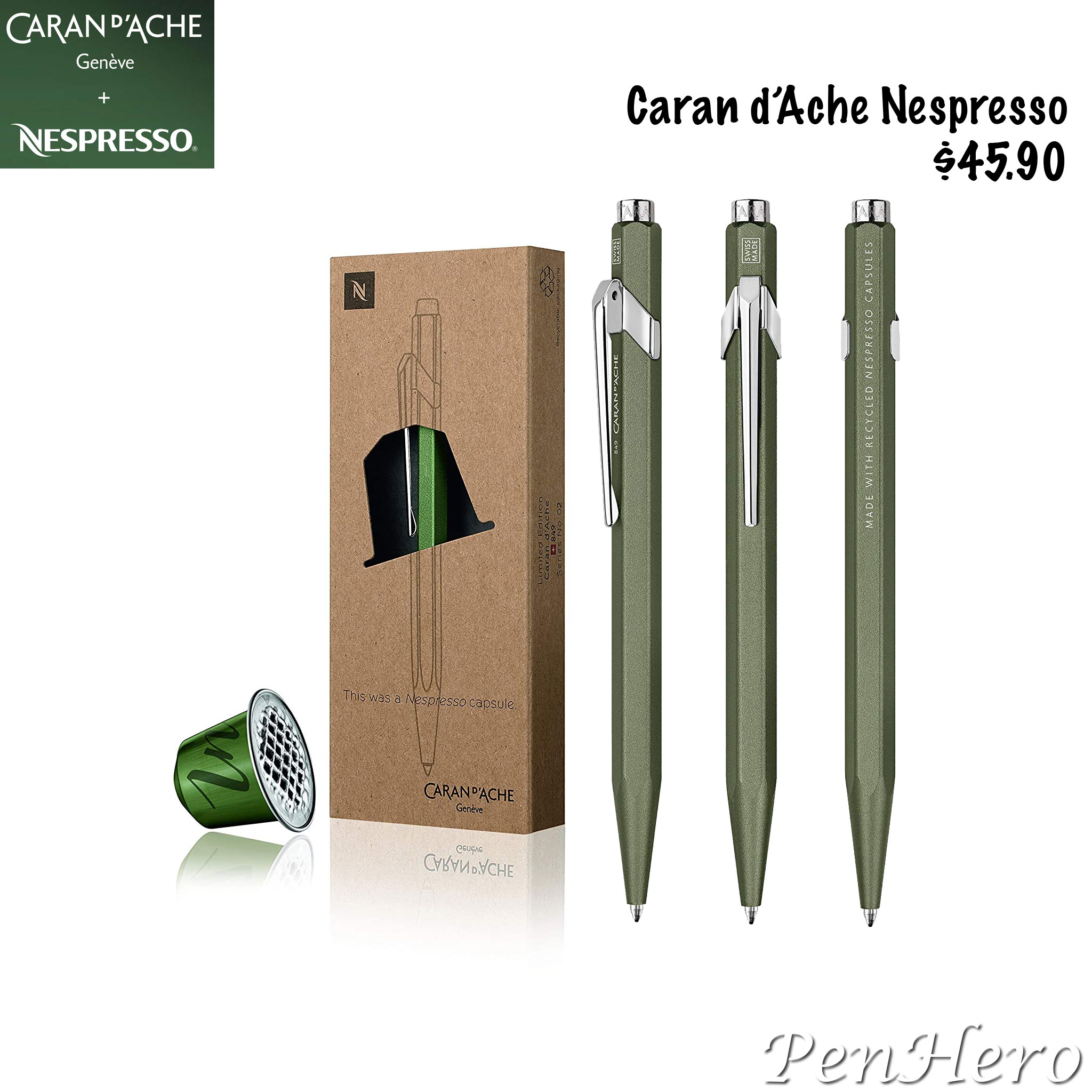 Caran d'Ache created the exciting Nespresso 849 ballpoint pen in collaboration with Nespresso using aluminum from Nespresso recycled capsules. Both iconic Swiss companies share common values: sustainable development, innovation and Swiss design quality. 
Even the packaging is environmentally-friendly, made from 100% recycled and recyclable cardboard and a special glue free concept for the inside box.
The Green "India" color has a shiny appearance obtained by microbeading blasting process and electrostatic treatment. 
All PenHero items are packed on a disinfected suface using gloved hands.
https://www.penheros...nt-pen-849-248/
We ship worldwide!  PM for shipping outside the USA.
FREE USA shipping on orders of $25 or more!
Thanks!