Just received our copies of the Spring 2020 Pennant! The cover shot is a Carter's traveling case set in Pearltex Rose Petal.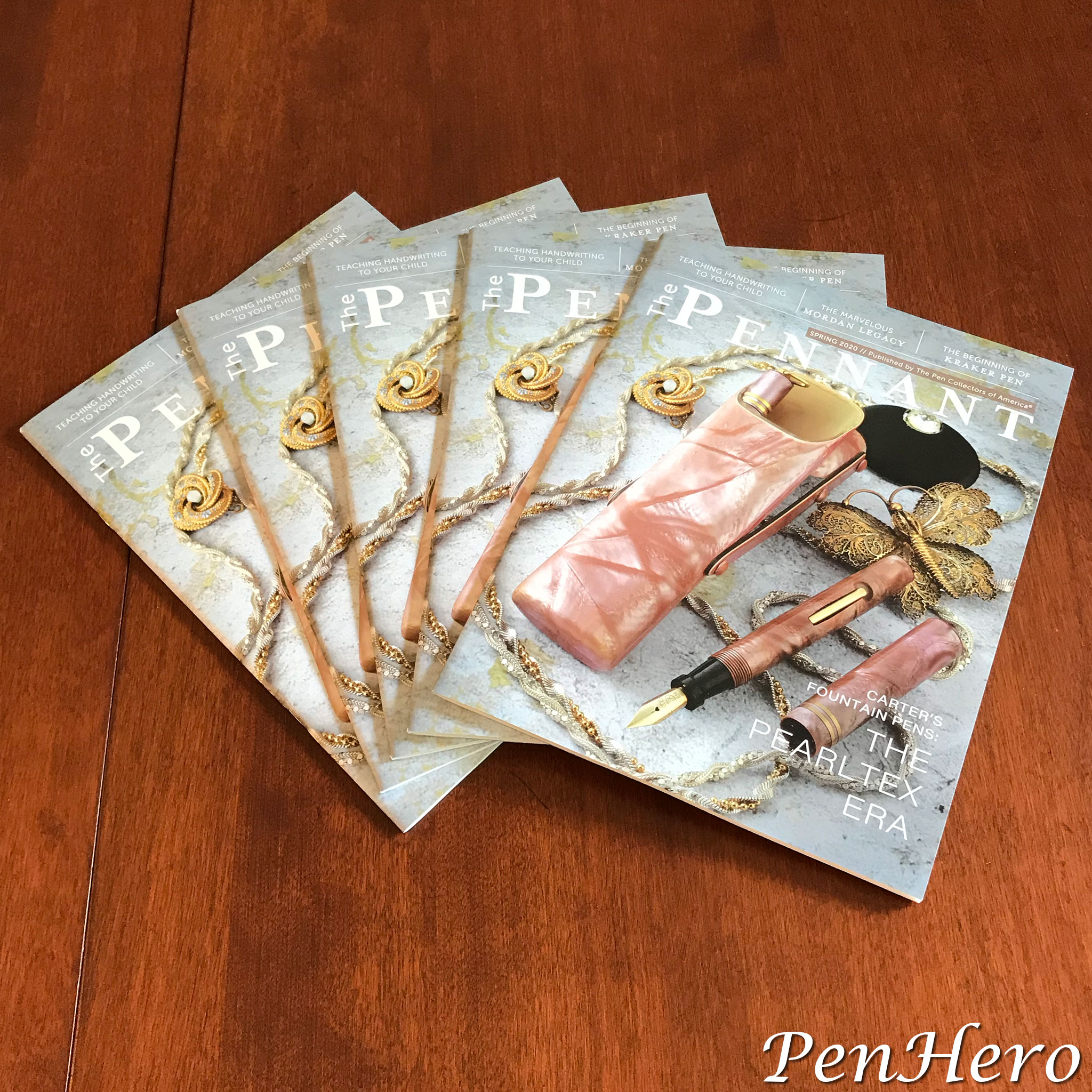 This issue was so much fun to put together, and I learned so much working with the exceptional people who contributed. We get to read four fascinating origin stories in this issue, three about pen companies and one about a special ink. We get to continue the start-to-finish story on those stunning but briefly made Carter pens. Finally, we bring it home with a practical story on how to encourage our kids to write well. Let's have a look:
• TECH TALK NO. 3: Todd Eberspacher and Tim Laros examine the felts in the Parker 61.
• WHEN YOUR CHILD ISN'T BEING TAUGHT HANDWRITING: Kate Gladstone gives practical suggestions.
• THE BEGINNING OF KRAKER: Nathaniel Harter explores the origins of the Kraker Pen Company.
• C. C. WRIGHT: ENGRAVER, ARTIST, PEN MAKER: Andrew Midkiff delves into the life of Charles Cushing Wright.
• CARTER'S FOUNTAIN PENS: PART II: Ross McKinney focuses on Carter's lustrous Pearltex material in the second of a four-part series.
• THE MORDAN HERITAGE: Jim Marshall shares the story of the renowned Sampson Mordan Company.
• PARKER PENMAN INKS: A CLASSIC CONTEXTUALIZED: Michael W. Harris, PhD, speaks with Dr. Leighton Davies-Smith, developer of Parker Penman Inks.
Members of the Pen Collectors of America should see their copies soon.
You can find more information about the PCA at this link:
Check out the NEW website: