Hi, Folks!
Just read through the Spring 2020 Pennant final proof before it goes to the printer.  This is the cover shot:  Carter's traveling case set in Pearltex Rose Petal.
This issue was so much fun to put together, and I learned so much working with the exceptional people who contributed. We get to read four fascinating origin stories in this issue, three about pen companies and one about a special ink. We get to continue the start-to-finish story on those stunning but briefly made Carter pens. Finally, we bring it home with a practical story on how to encourage our kids to write well.  Let's have a look: 
·      TECH TALK NO. 3: Todd Eberspacher and Tim Laros examine the felts in the Parker 61.
·      WHEN YOUR CHILD ISN'T BEING TAUGHT HANDWRITING: Kate Gladstone gives practical suggestions.
·      THE BEGINNING OF KRAKER: Nathaniel Harter explores the origins of the Kraker Pen Company.
·      C. C. WRIGHT: ENGRAVER, ARTIST, PEN MAKER:  Andrew Midkiff delves into the life of Charles Cushing Wright.
·      CARTER'S FOUNTAIN PENS: PART II:  Ross McKinney focuses on Carter's lustrous Pearltex material in the second of a four-part series.
·      THE MORDAN HERITAGE: Jim Marshall shares the story of the renowned Sampson Mordan Company.
·      PARKER PENMAN INKS: A CLASSIC CONTEXTUALIZED: Michael W. Harris, PhD, speaks with Dr. Leighton Davies-Smith, developer of Parker Penman Inks.
Members of the Pen Collectors of America should see their copies in the mail late March or first of April once we are finished printing.   You can find more information about the PCA at this link:
Check out the NEW website:
https://pencollectorsofamerica.org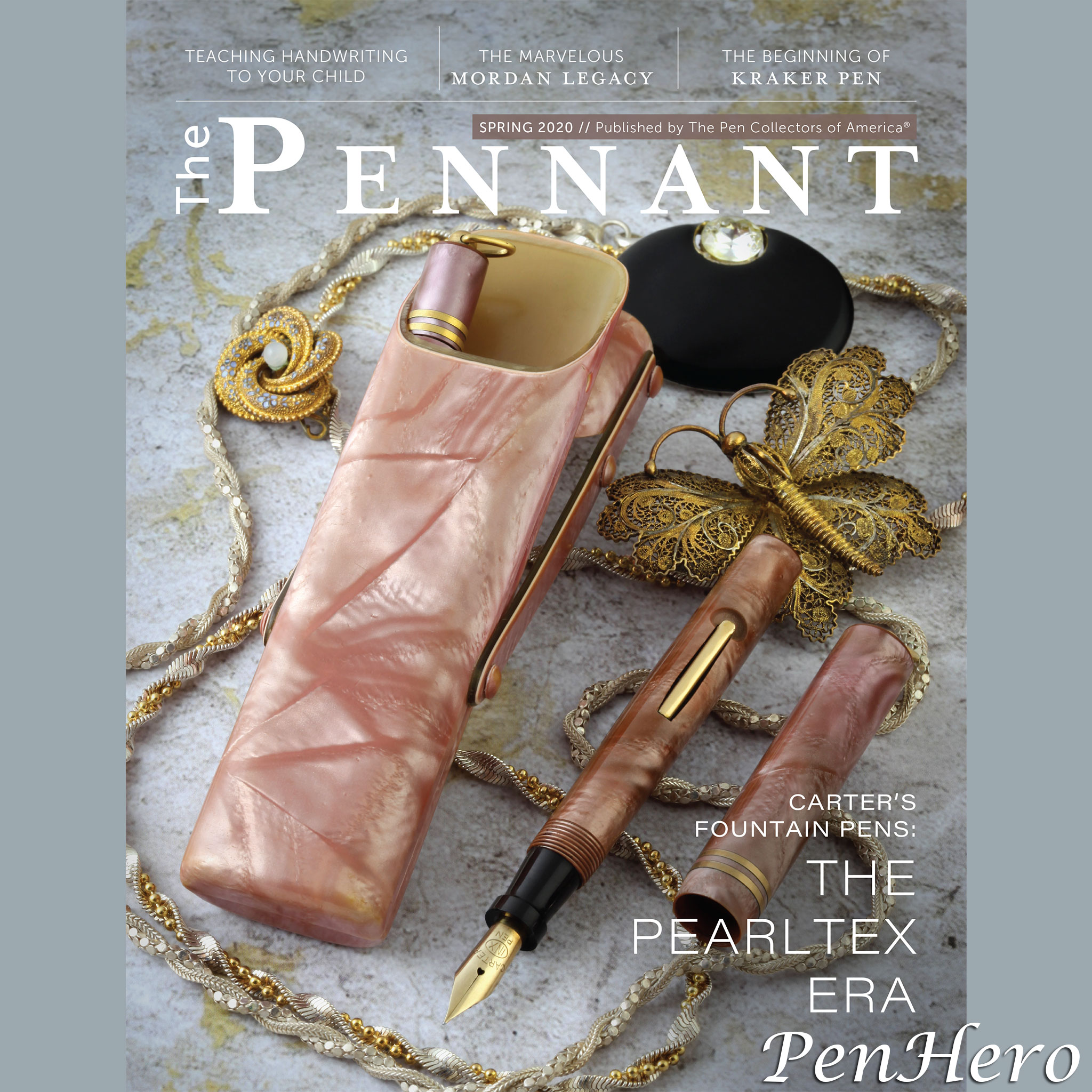 Thanks!