After getting into fountain pens recently (I always appreciated good fountain pens, just not as a hobby), I quickly re-ignited my flair for eyedroppers', simply because they hold a lot of ink. After searching for quality eyedroppers, and generally pen mechanisms that can hold lot of ink, I heard about Ranga Pens, a small operation based in India. The prices seemed right, so I ended up ordering Model 3C (cigar/rounded top).
This review is of the maker as much as it is of the fountain pen. Right from the start, they were very communicative, prompt, and provided accurate timelines. Within 3-4 weeks, I had Model 3C, and I was blown by its beauty (and smell -- I love ebonite smell)! Strikingly handsome, the pen also hit the sweet spot for my preferred grip thickness, and writes well. The machining is impeccable, the threads are smooth, and overall the pen's worth is way more than the modest price. After enjoying the 3C for a couple of months, I added Model 3 in matt black.
The stock nibs are KanWrite #6, made by Kanpur Writers, and are steel with a good feedback. Of course, no pen is without quirks, and I disliked the feed base sticking out from the grip -- pushing it in hard and it was set fine. Maybe it should come that way, but it wasn't a big issue. Ranga also provides options for Bock, JoWo and Schmidt #6 nibs, the prices are higher due to the additional threads and the nib units. 
Considering the overall quality and writing pleasure, I can certainly say these won't be my last Ranga pens. Please enjoy a few pictures (I had to click pictures in sunlight to capture the beauty).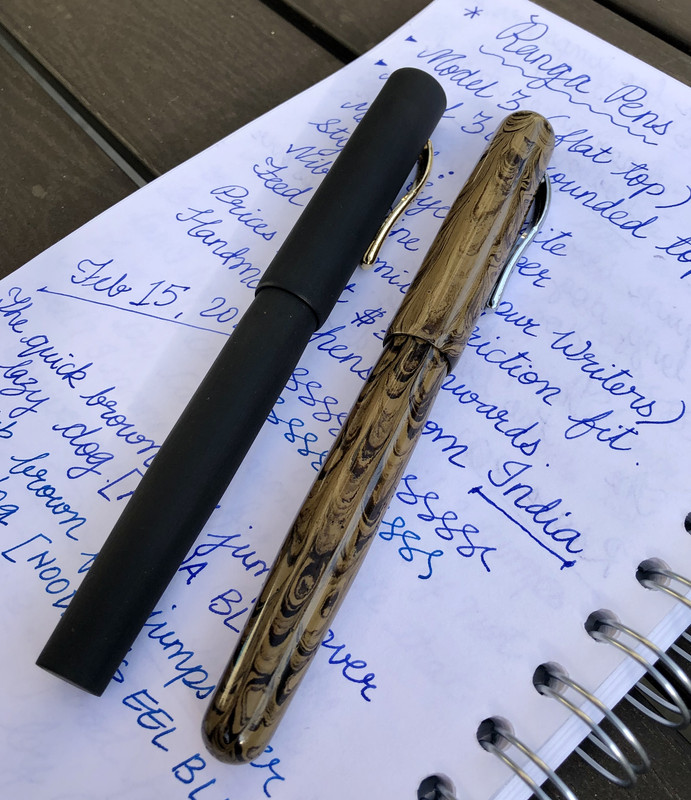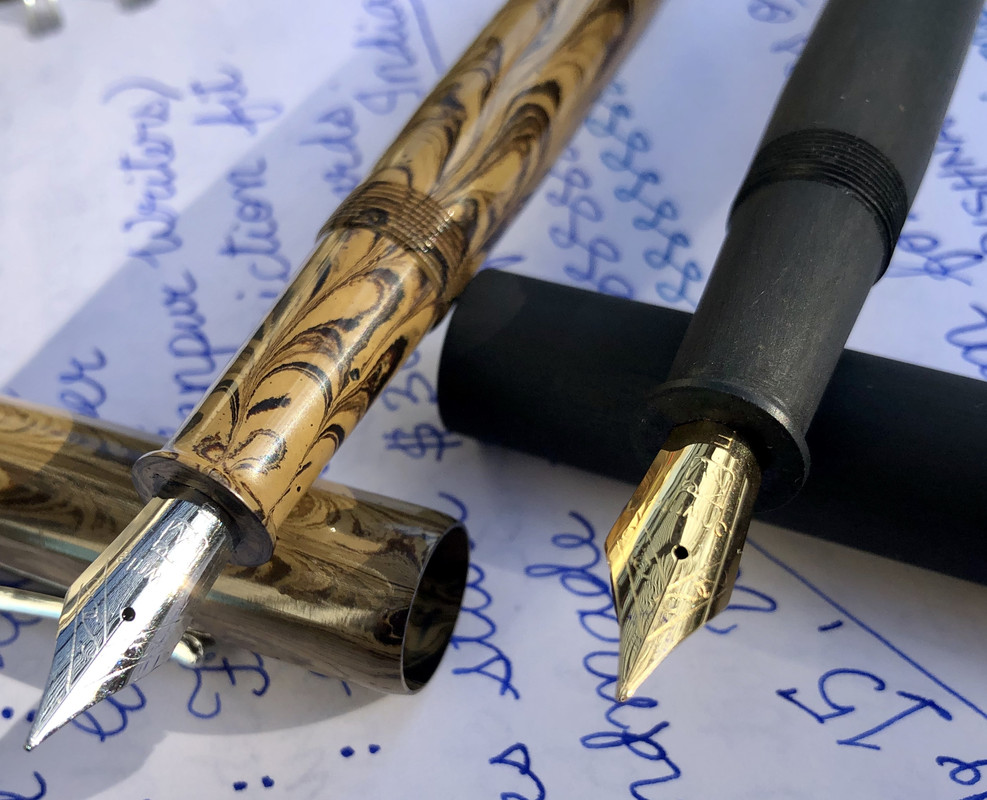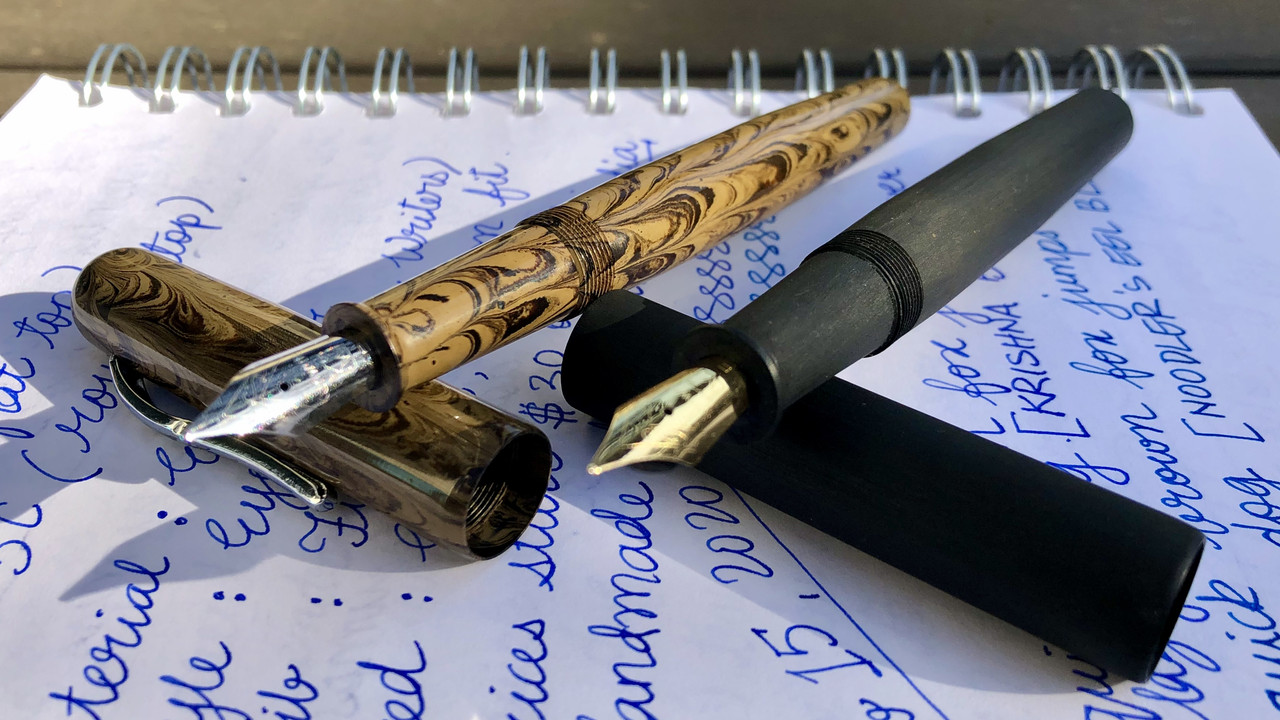 Here is a comparison shot with several other pens (from L to R: Noodler's Ahab, Karas Kustoms INK, Ranga 3C, Ranga 3, Kaweco Sport, and Opus 88 Koloro)