Get a FREE bottle of Caran d'Ache Chromatics Ink with your sleek new Camden!  An added retail value of $41.50.
http://www.penherostore.com/camden/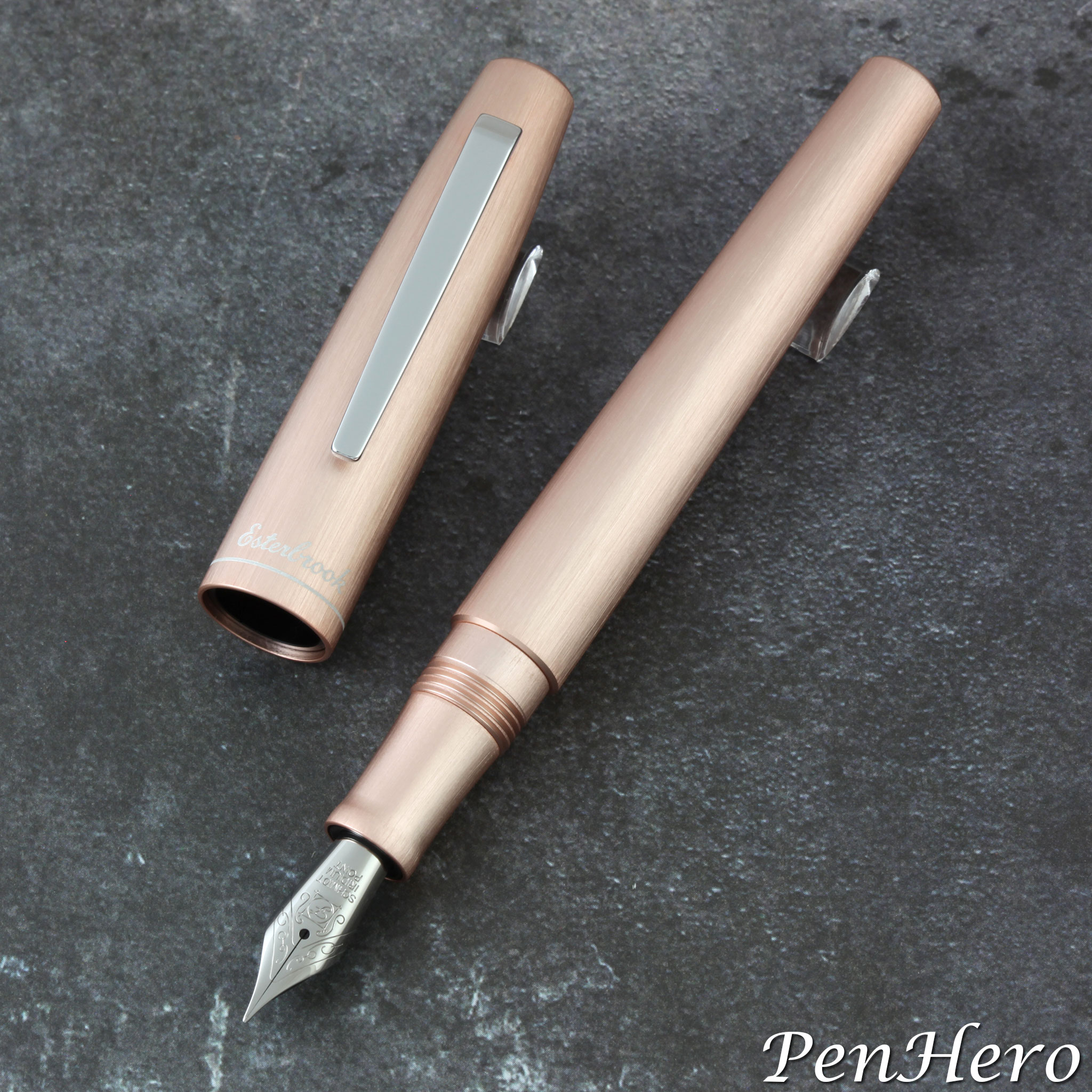 The Esterbrook Camden fountain pen is streamlined and sleek.  Designed for ultimate comfort when writing, the pen features a contoured grip section and a satin finish with a grain that harkens to the grooves on a record.  The pen is balanced with a weight that feels substantial without feeling like, well, heavy metal.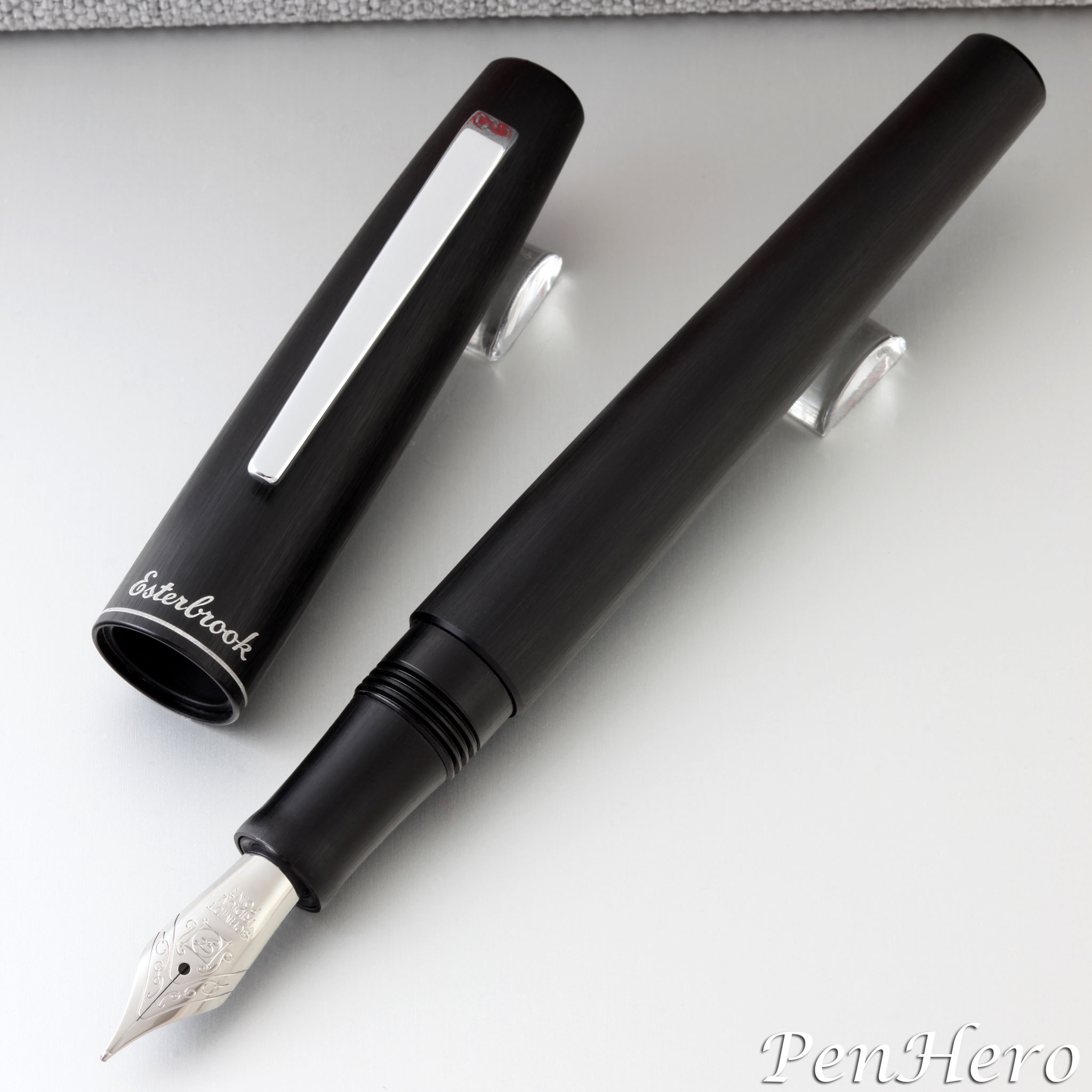 Fitted with a modern #6 Schmidt nib.  The pen uses a cartridge converter filling system and has a cushion cap closure.
The Esterbrook Camden is a generous 5 7/8 inches long and yet not heavy at 1.3 ounces.  The fountain pen is $156.
The twelve colors of the Caran d'Ache Chromatics collection masters the most highly intense pigments that reveals the inspiration and character of your striking new Camden pen.  Delivered in an elegant angled glass bottle and packaging.  Works in all fountain pens that use a converter.  Colors include Cosmic Black, Delicate Green, Divine Pink, Electric Orange, Hypnotic Turquoise, Idyllic Blue, Infinite Grey, Infra Red, Magnetic Blue, Organic Brown, and Ultra Violet.
Customers outside the USA and Canada:  Find us on eBay:
https://www.ebay.com/str/penherostore
We ship worldwide!