Hi Everyone,
Well, as long as I'm on a roll here. These are some more of the Parker Jotters I love so much. Take a look and enjoy.
Francis
Just because I think these are pretty. This happens when Parker was changing the color run and you end up with different colored barrrels.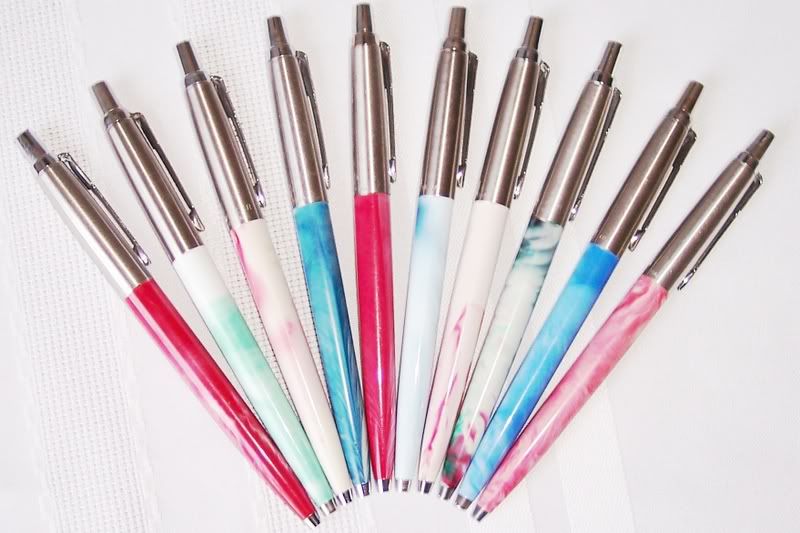 An assortment of different colored compacts and Tiara's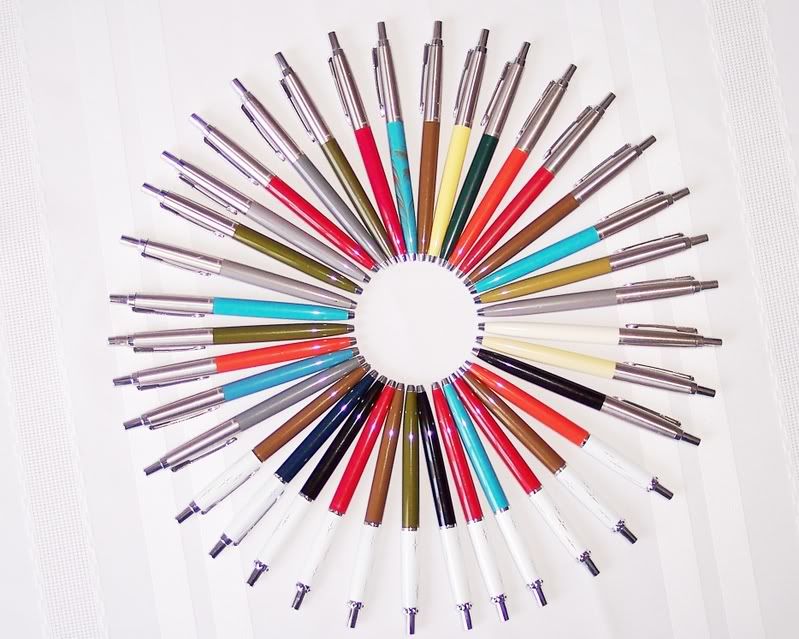 Some demonstrater barrels
All 1st year Jotters with some hard to come by colors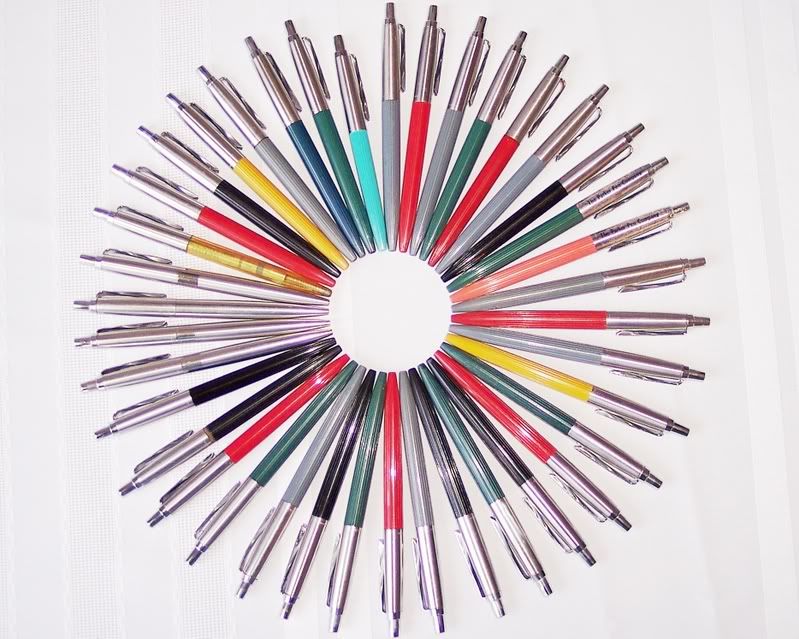 Jotter Minims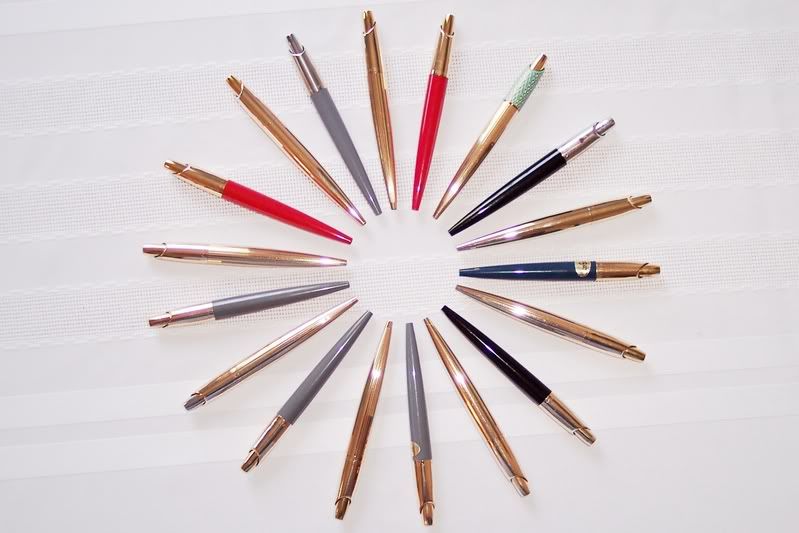 An assorment of Princess and Debutante Jotters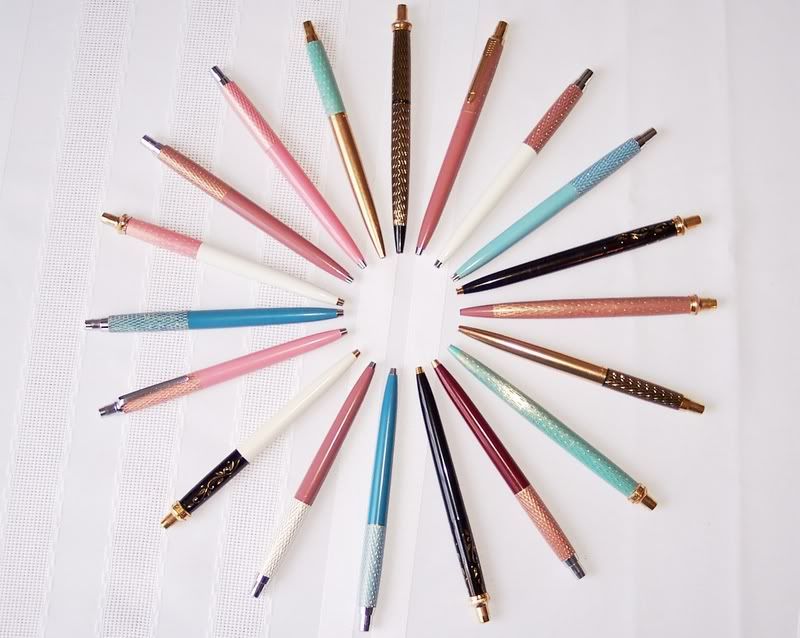 Me-Ta-Sweet Dispensers, also known as Saacharine. These were producded in 1964 as a novilty item and are some what hard to come by these days. Note the last picture shows the oringinal boxing of these.