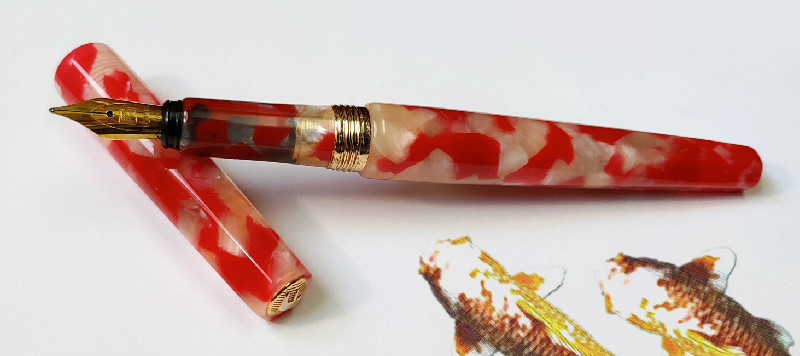 Fuliwen is not a pen brand I'm overly familiar with. It's been covered in Frank Underwater's blog and this particular pen, dubbed the Sceptre, has been reviewed by chrisrap52, WaskiSquirrel and Aaron's Pen Videos on YouTube.
The pen was just over US$18 plus shipping on Taobao. It comes in cracked-ice style acrylic in red, orange, white and black.
I went for the koi red on a lark as a follow-on to the Moonman N3 I recently added to my collection (and like very much).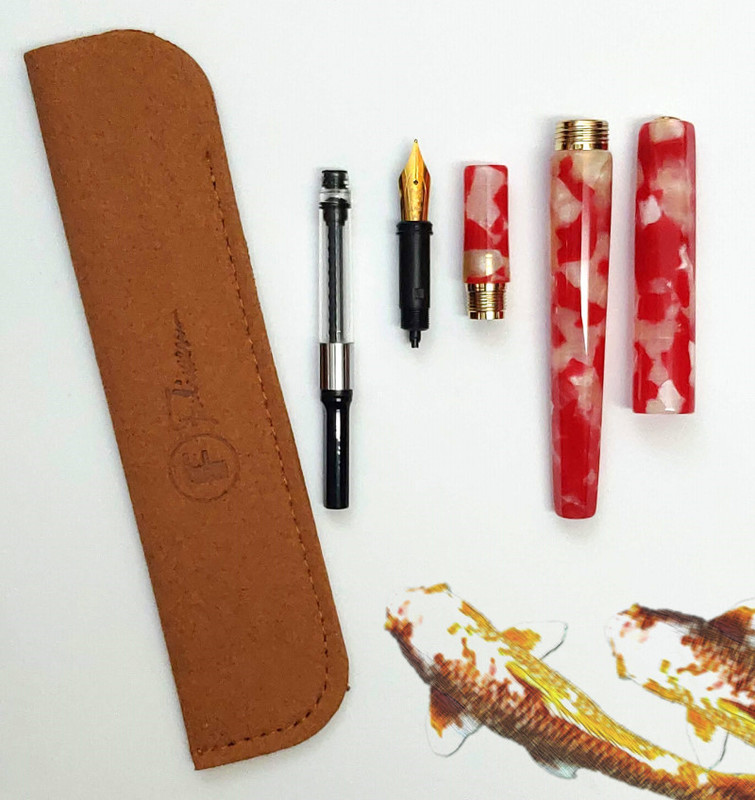 The pen is so similar to the Moonman N3 I thought the parts might be interchangeable. Turns out the nib units swap no problem. No luck with the caps and barrels.
One of the strong points of the pen is how well it posts. No wiggle at all. That and the facets. I'm a sucker for facets.

The nib is a #5, presumably of Fuliwen's own make. Somewhat unusually, it's available as an M.
There's also a 14K gold nib option but that's outside my consideration.
The nib proved pickier than I expected when it comes to ink. I initially tried J. Herbin Orange Indien but found it stingy.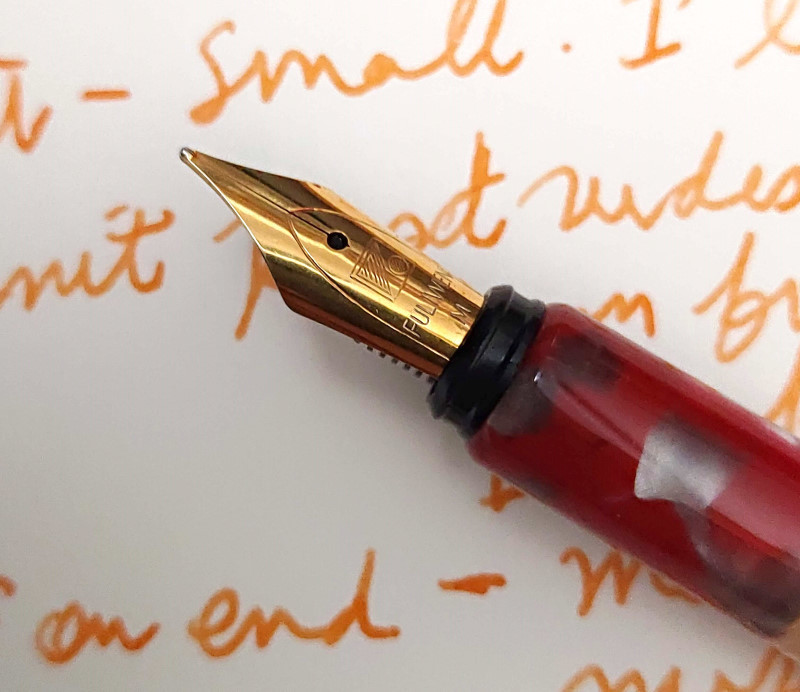 I then tried Noodlers Air Corps Blue Black to much better effect. Smooth and generous. In the mean time I was successful in getting the nib unit apart so it's easy to clean. (I also did floss the nib so that may have helped the flow.)
Finally, I picked up some Diamine Vermillion as something that would fit the pen and hopefully write well. It's been a happy pairing.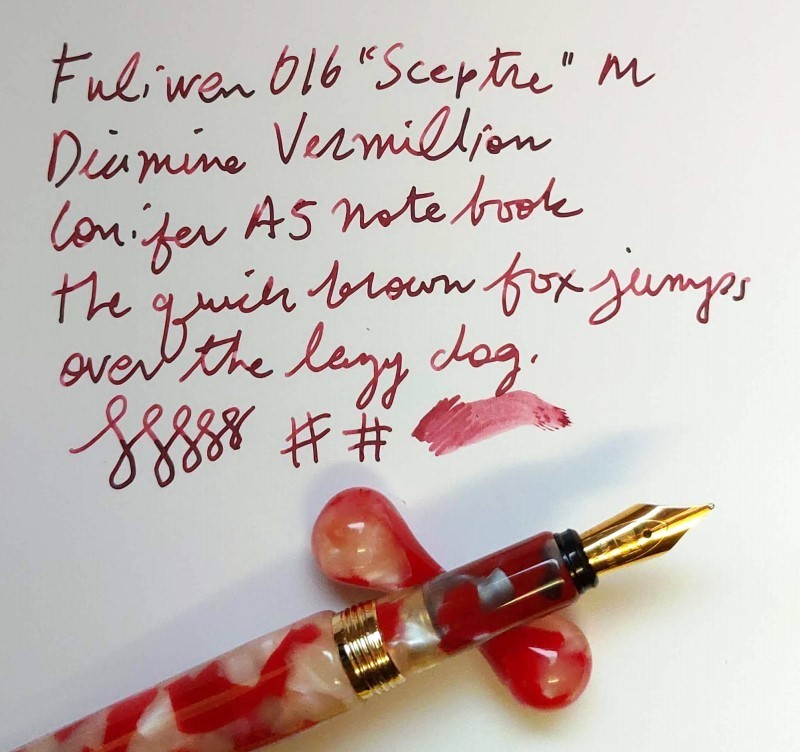 For a slim pen, the Fuliwen 016 feels great in the hand. Everything is smooth. The edges of the facets are rounded to the point that they are easy to miss. The section is long and the metal threads above the section are not sharp in the least.

This is a pen that's easy to grip just about anywhere. It has a refined, welcoming feel in the hand and it's big enough to write with unposted. Posted it's an excellent size for me.
Weight (inked)
Uncapped: 14.22g
Posted: 18.53g
Length
137.5mm capped
126mm uncapped
156mm posted
In short, the Fuliwen 016 has much to like. Over the past couple of weeks, I've come to regard it as a near perfect exemplar of a slim pen.
It is extremely comfortable in the hand and writes equally well posted and posted. I love how securely it posts. The lack of a clip is of no matter to me. Even a plus.
Style-wise, the koi pattern was something of a personal leap but I don't have any regrets. In fact, another koi pen landed on my doorstep just today!
If you're interested in something in this neighborhood, give this pen a look!
More comments and photos here.