Pen Identification
Started by
colbydgonzalez
,
Dec 07 2018 00:04
Posted 07 December 2018 - 00:04
Picked up this bad boy on ebay. Any guesses as to its model?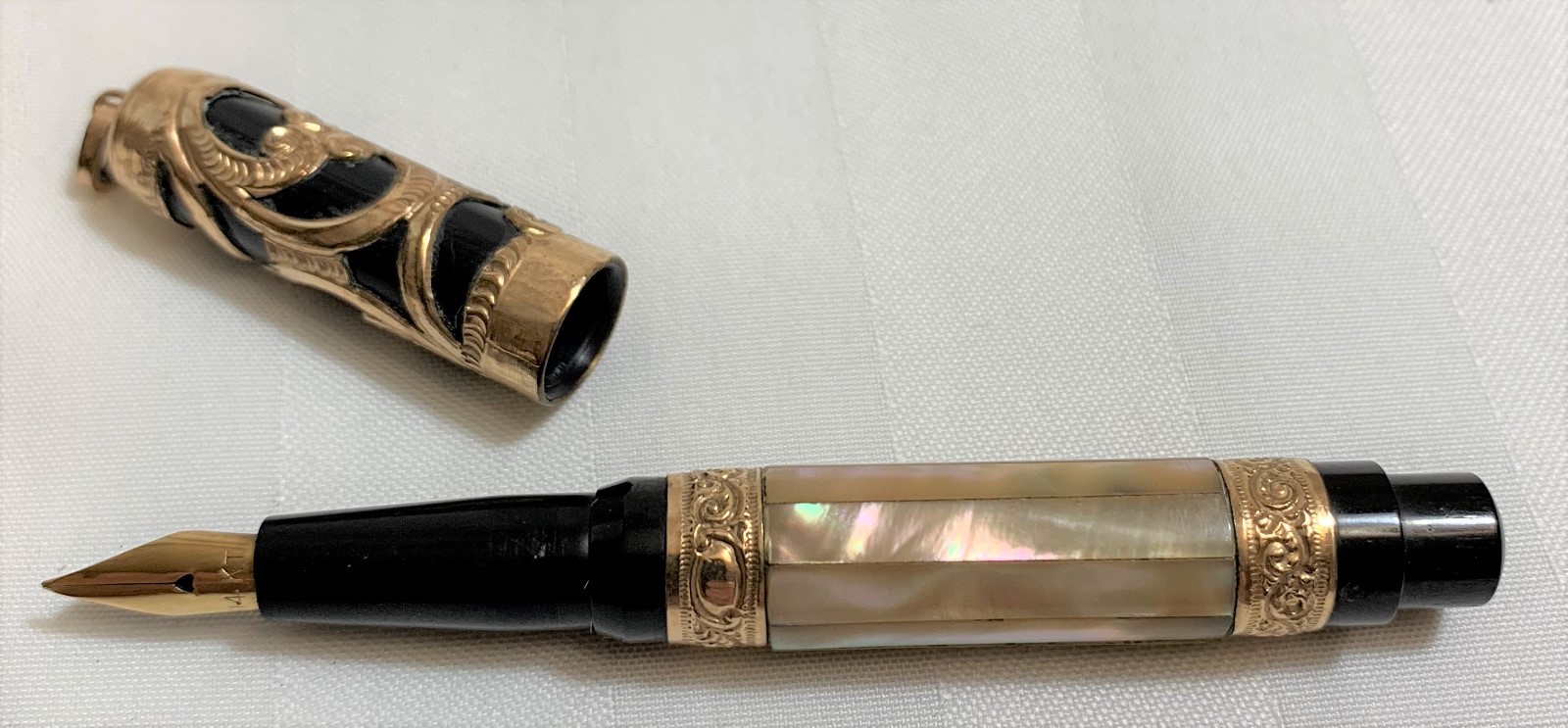 ---
Posted 07 December 2018 - 08:20
sorry, no idea, other than to suggest the obviouis which is that assuming period then just a chance it's a variation on one of Waterman's Pearl Sided BHR eyedropper jobs from c. 1900 to 1915 of which apparently there were a variety of models designated as 600 series.          This one being a chatelaine type with filigree rather than overlay.
Just a guess really - there may well have been other makers who knocked out pens with a similar appearance. 
sorry of no help, but it might be a possible line of investigation.
Edited by PaulS, 07 December 2018 - 08:21.
---
Posted 07 December 2018 - 09:07
I was watching that one as well. My best guess is a well made no name/unbranded. I looked hard & couldn't pick up ny manufacturer's ID/clues. 
---
---