One of the pleasures of looking for vintage pens is that from time to time a pen appears that is stunning but complete unknown.
This is a RHR B&H that came from ebay today. A
large
flattop with a beautiful color and a nice flex nib. It was bought at the amazing price of $15.
B&H looks like it stands for Byers & Hayes. From
http://www.pensandwa...Penprofiles.htm
I copy verbatim: B&H or Byers & Hayes was located at "68 Barclay St. New York City - Produced high quality eyedropper fill pens many with overlays. Later moved onto medium quality lever fill pens. Produced some nice oversized hard rubber pens, but the nibs seemed to be a little on the small size. Production probably started at the turn of the century and probably stopped in the late 20s or early 30s".
The nib of this pen is unmarked but I would be surprised if it were not gold.
When did the regulation start that required marking on the gold items? This should give us an idea about dating of this pen.
Any information about B&H would be appreciated.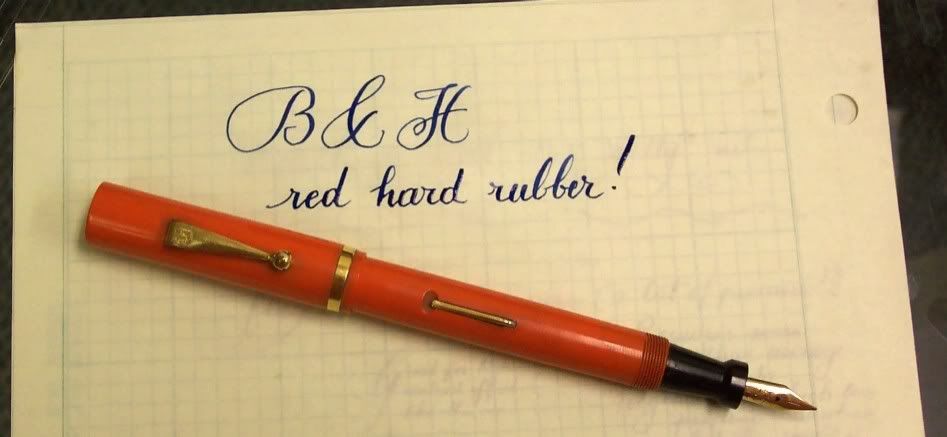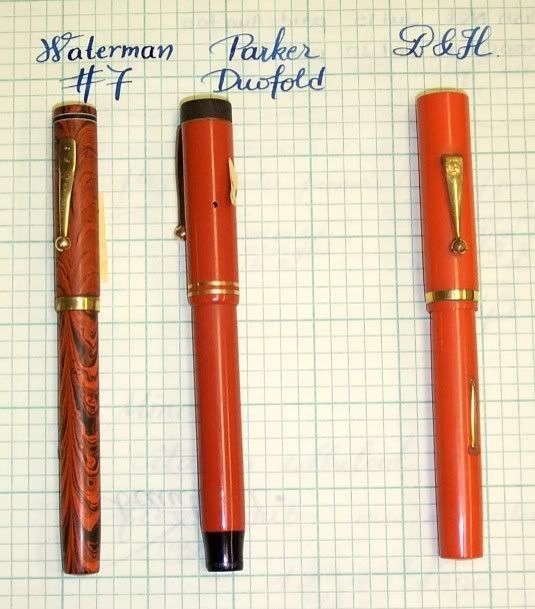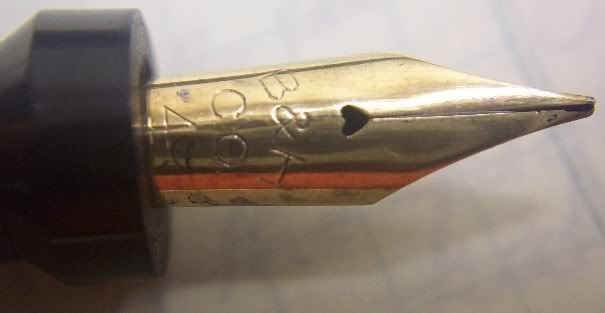 Edited by antoniosz, 15 April 2007 - 20:42.