A long time ago, maybe back about 7 years ago, I had a beautiful Pelikan 400NN fountain pen.  I loved the brown tortoise shell body.  Just exquisite.  For me, it was the quintessential Pelikan.  Anyway, to make a long story short, I traded it away for a different fountain pen.  At the time, I had my sights set on a replacement for it (the 400N, with squared off ends, versus torpedo ends), but the deal fell through.  Actually, I'd always had a weak spot for the 500, which featured a rolled gold cap in place of the plain dark brown or black cap.  But those are much more expensive.
Fast forward, I had a chance to pick up the mechanical pencil companion to the 500.  So this enabled me to capture the aesthetic of the fountain pen without the exorbitant cost.  This one had a clip problem--it was bent outward--and the seller hadn't a clue how to fix it.  Plus she thought the pencil was broken since the clutch was sticking out of the front end (that's actually normal, as this has a nose-forward clutch) and there didn't seem to be any way to get access to the lead inside.  The rear plug was stuck because of lead dust, so I was able to pull it out and clean it.  There was plenty of lead inside!  The only bummer is that the eraser, which is cleverly inside the rear plug (you just unscrew it), has desiccated.  Not sure how to get a replacement for it.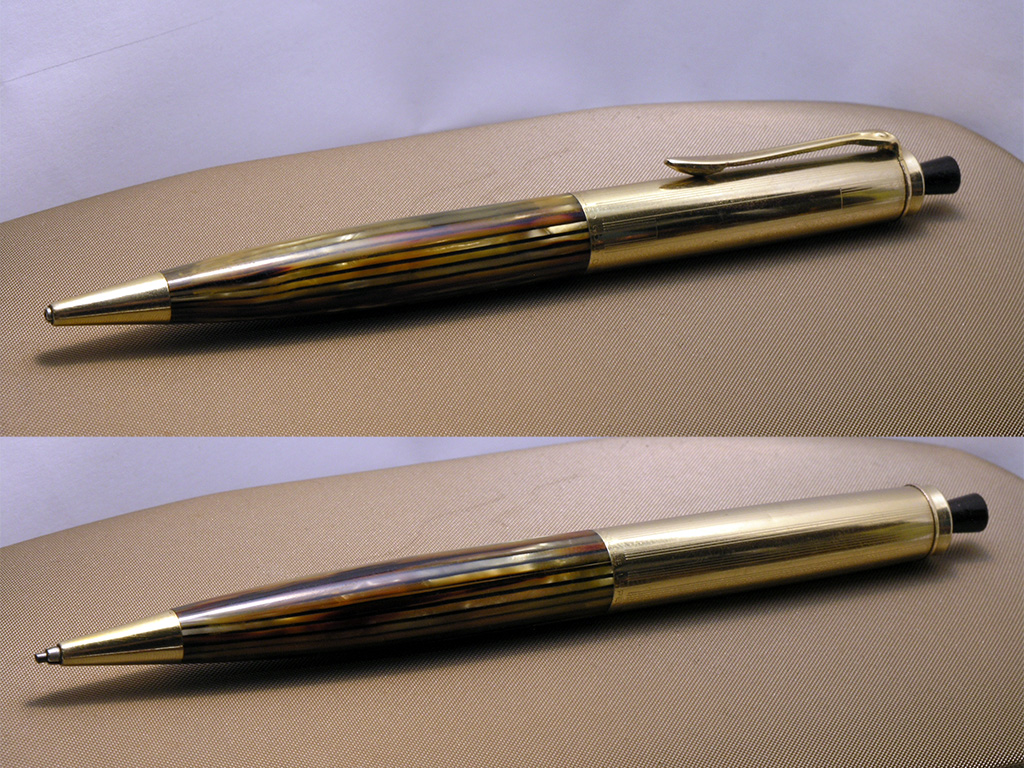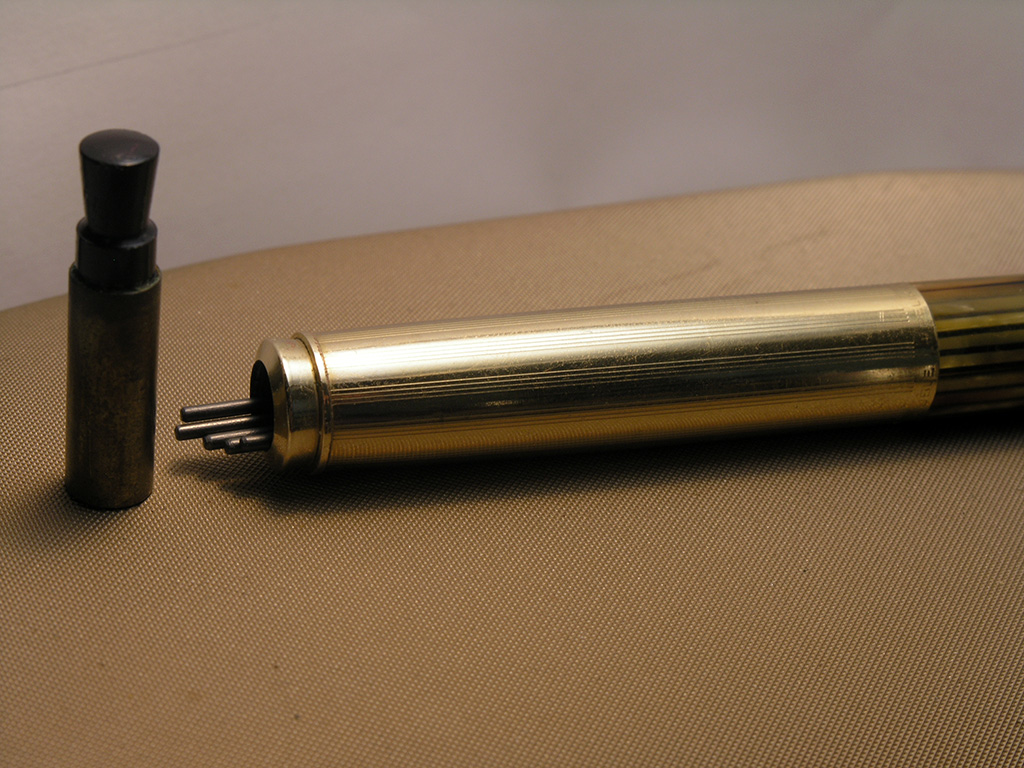 But... my main question is this:  How does the rolled gold cap separate from the tortoise shell celluloid body?  I tried applying some force to unscrew it and to pull on it (presuming it's a friction fit), but it doesn't want to budge.  I'm afraid of doing something wrong and breaking this pencil, which is actually working just fine.  But the pen steward in me is itching to disassemble this pencil so I can thoroughly examine it and clean if necessary.  The nose cone will unscrew, but that doesn't appear to help much.Any idea how to take this apart?