I wonder if anyone could help me. I am a total novice when it comes to Sheaffer's range.
I have bought a pen for my wife as a wedding anniversary present, and would like to know what I have bought.
I know she likes inlaid nibs and has a Valor, several Targa's and a few Legacy pens and an Intrigue. So I thought I'd get her something slightly different even though it is similar. Neither I nor the vendor know what it is. It was suggested it's an Imperial Touchdown IV, but it's a total guess.
Could someone either tell me what it is, or point me to a site like 'www.parkercollector.com' for Scheaffer pens.
Here are links to the sale photos: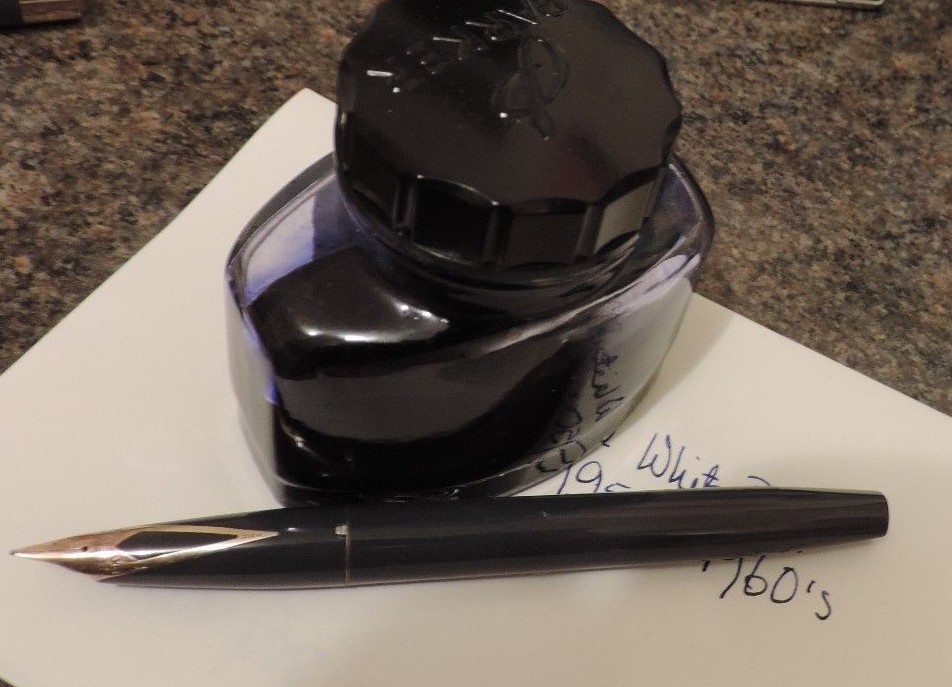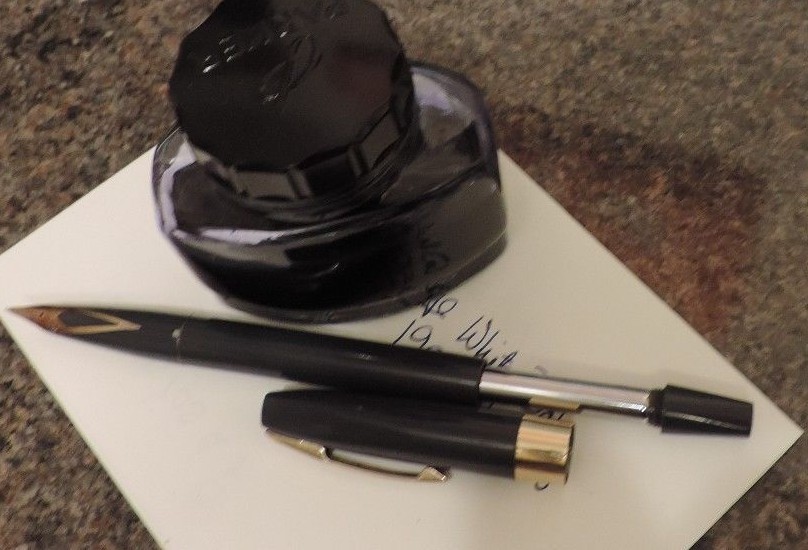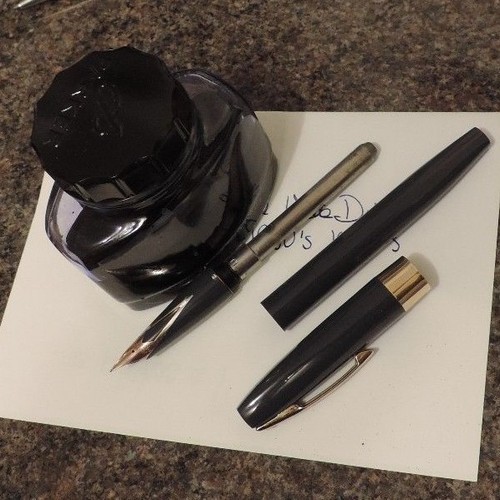 The pen has a slightly discoloured 14K gold nib. The body is soft-ish grey plastic, probably polystyrene, the barrel finial is square at the end and unscrews to release the air pressure filler. There is a little bit of a hiss when it's pumped (I assume a bit of silicone grease will prolong the life of the seal, but understand it may need to be dealt with). The barrel unscrews to reveal a totally shrouded sac, with 3 breather holes in the shroud, one on the end and two opposite each other on the end. The sac seems to be natural rubber in adequate condition. The barrel diameter is 11mm, 120mm long uncapped, 137.5mm long capped and 147mm long when posted.
My thanks in advance.
Regards,
Richard.